You've been squirreling money away for months (even years), to throw the best wedding day ever! So when it comes to spending those pennies, you don't want to just throw them away, you want to make every single penny count. We get that every bank balance has an overdraft limit and we would hate you to be starting of married life in debt, so we've made it our mission to prove that you really can have a fabulous day without spending a fortune, just by following a few savvy shopping steps.
The dress and accessories
It's a massive dilemma – how much should you spend on your wedding dress? As a rough guide we recommend around 8 percent of your budget, so if your total is £20,000/€23,000 then you can splurge £2,000/€2,300 on your gown and accessories. When you go dress shopping, don't be embarrassed to tell the shop assistant what your budget is – being upfront will save everyone time in the long run and will mean you avoid the risk of falling in love with a gown that you simply can't afford. There are hundreds of wedding dress designers and manufacturers available in Ireland, with something for all budgets – from high end labels such as Galia Lahav, Inbal Dror and Berta which can cost from £4,000/€5,000 upwards, to midrange and budget dresses that often manage to deliver a high end look at a fraction of the cost, simply by using cheaper materials and manufacturing techniques. If you really want to slash costs you could consider a second hand (or vintage) gown, sourced from a specialist shop. Or be a super savvy shopper and look out for bridal shop sample sales where you can pick up an ex sample dress for less than half of the RRP. What a steal!
Top Tip: Don't leave yourself short on funds for your veil, shoes, lingerie and jewellery as these finishing touches are what can transform a simple gown into a stunning wedding day look
The reception
Did you know that the most popular day of the week to get married on is a Thursday? Apart from the fact that this guarantees you a long weekend of partying, Thursdays are often classed as 'mid-week' which can mean cheaper rates from venues and suppliers. Hosting a mid-week or off season wedding is one of the best ways to shave a few quid from your reception bill, but you can also serve your wedding cake as dessert, saving on the cost of another course; go informal with your service – self-service saves on the cost of service staff; consider having your wedding late in the afternoon so that it's only necessary to provide your guests with one meal; swap the traditional 'hotel' venue for your favorite restaurant, or follow in the footsteps of the French who wed early, serving cocktails and canapés to all guests with only close family and the wedding party being invited to the formal meal in the evening. Food for thought.
The cake
A showcase at the reception, it's not easy to compromise on your wedding cake, but there are a few ways you can save on the cost. For a start, don't go overboard on the size of your cake, order one small feature cake for pictures and supplement with sheet cake in the back for serving your guests. Another option is to choose a simple design – much of the cost associated with wedding cakes is to cover the time it takes to make intricate sugar flowers or hand paint a design. Ribbons and fresh flowers are a pretty and cost effective alternative. Butter cream is usually cheaper than fondant or you could skip the frosting all together and go naked!
The stationery
Your stationery gives wedding guests the first insight into your wedding day, so you don't want your invites to look cheap, tacky or badly DIY'd. Here are a few tips to save on costs: research. Stationery companies to find ones whose style you like and then follow them on social media to catch their special offers and deals. Lots of wedding stationery suppliers attend The Wedding Journal Show in Dublin and Belfast and they all run fantastic show offers, so make a date in your diary. Consider replacing RSVP cards with an email or text response; check how much your invitations cost to post before you will order them as some fancy designs can cost more than a regular letter. Finally, proof and reproof your invitations as having to get them reprinted because you spelt your future mother-in-laws name wrong is a very expensive mistake!
The photography
It can be tempting to leave your wedding pictures to that uncle who thinks he's a dab hand with the camera but DON'T! Nothing beats having a professional photographer capture those precious moments in a style that you love, but there are a few ways to cut the costs. Consider reducing the amount of time you use the photographer on your wedding day – would you be happy just having him/her capture the ceremony and some social shots at the reception? If so this could save you considerable man hours. Book a cheaper package – photography packages vary hugely in price, from budget packages, where you get your pictures given to you on a DVD, to luxury packages that often include an engagement shoot and a variety of albums. Pick and choose what really matters to you.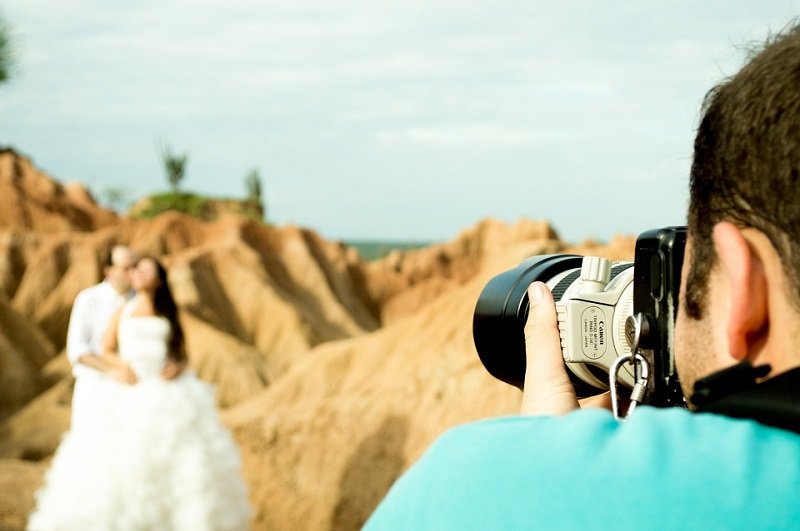 The transport
As with all elements of your wedding day, prioritize what is important. Do you really need a fleet of luxury limos or are you happy with one wedding car to escort the bride to the church and the newlyweds to the reception? Do you have any friends that drive luxury cars who could help with transporting the rest of the bridal party? If you are hiring your wheels remember that many transport companies charge per mile, so try to reduce the distance between your ceremony and reception to keep costs down. Another option is to swap the traditional limo for something more quirky – how about travelling on tandem bikes, a tractor or a horse and carriage?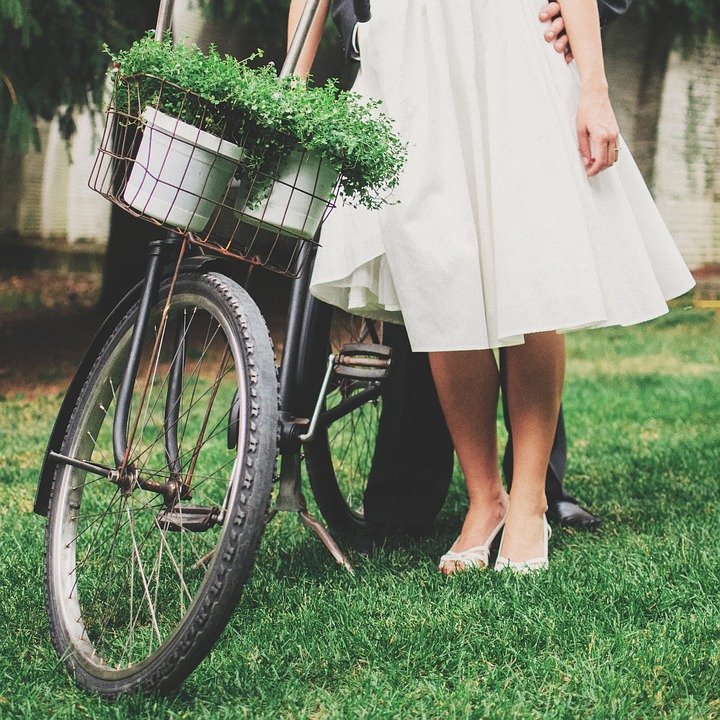 Here's a basic breakdown of what you should spend your wedding budget on:
Reception: 48-50 percent
Ceremony: 2-3 percent
Attire (wedding dress, grooms wear, maids):
10-12 percent
Flowers: 8-10 percent
Entertainment/Music: 8-10 percent
Photography/Videography: 8-10 percent
Stationery: 6-8 percent
Wedding Rings: 2-3 percent
Miscellaneous: 8 percent
To avoid stress, allot 5 percent of your budget for a 'just-in-case' fund. If you're paying for your honeymoon yourselves, remember to budget for that as well.
Set Featured Image Credit: Pixabay