2015 is definitely the year of the celebrity bridesmaids from Lady Gaga to Rihanna and they just keep on coming…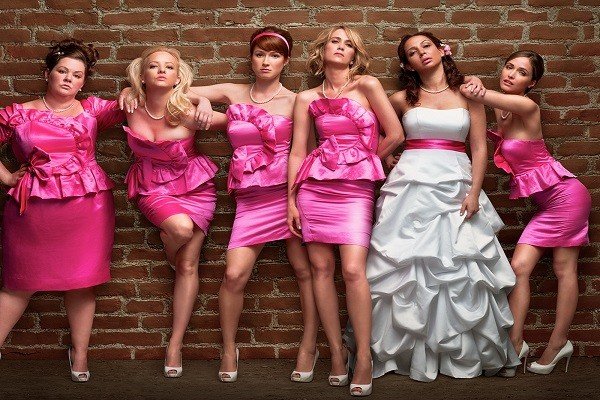 2015 has definitely been the year of the celebrity bridesmaid with Eva Longoria and Fergie joining the gaggle of A-lister bridesmaids! It's lovely to see these celebs taking a backseat and supporting their bezzies on their big da1.  We're not even halfway into the year but with 5 huge name stars already catching wedding fever, Wedding Journal Online are taking a look at who wore it best.
1. Rihanna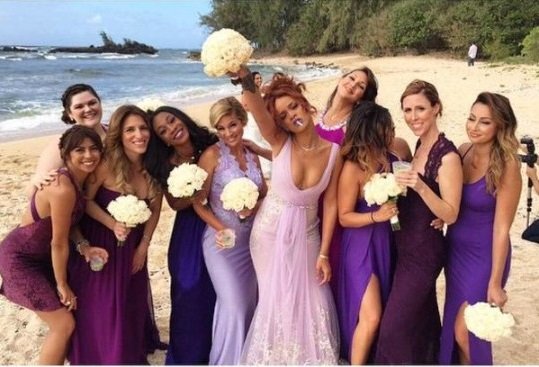 Standing out in a sea of 12 bridesmaids all dressed in varying shades of purple, Rihanna couldn't help but steal the spotlight in an extravagant parma violet number. The lavender fit and flare gown complete with low neckline and tulle hits every bridal trend and makes the star look strikingly elegant. Each bridesmaid wore a different style which prefectly reflected the relaxed atmosphere of the beach wedding in Hawaii.
2. Beyoncé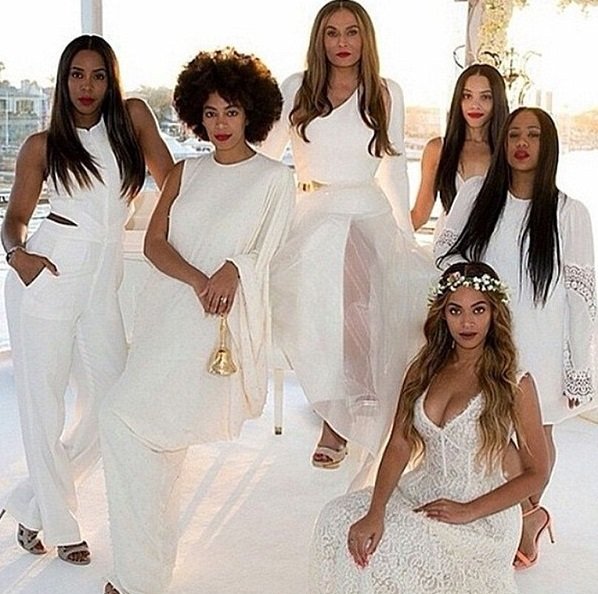 Carrying on the family tradition Beyoncé, Solange and Kelly Rowland radiated in white bridesmaid attire among 5 maids at mum Tina's wedding. Each girl chose a different style with Kelly opting for a less conventional jumpsuit. Beyoncé looked quite the bride herself in a full length lace dress and bridal flower crown. The maids kept it simple with little to no accessories and sharp, structured cuts.
3. Eva Longoria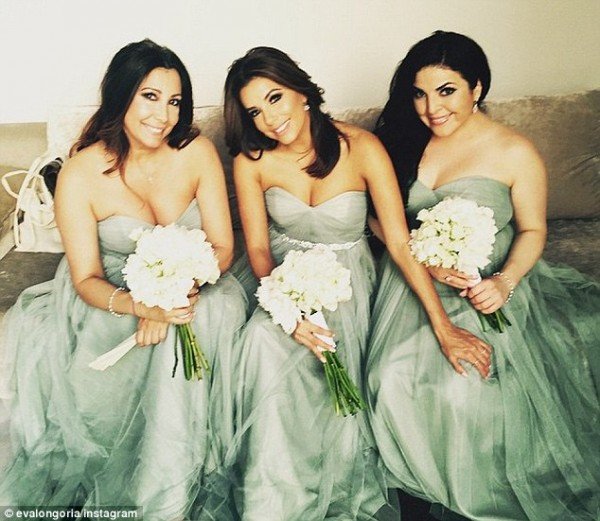 Before attending David Beckham's 40th birthday bash in Marrakesh, Eva made a quick stop in Spain to stand as a bridesmaid in close friends wedding. Donning a teal strapless gown with tulle overlay and an embellished belt Eva matched the other bridesmaids. The Desperate Housewives star documented the day with a number of posts to her Instagram page including one of her friend with her hair caught in Eva's dress!
4. Lady Gaga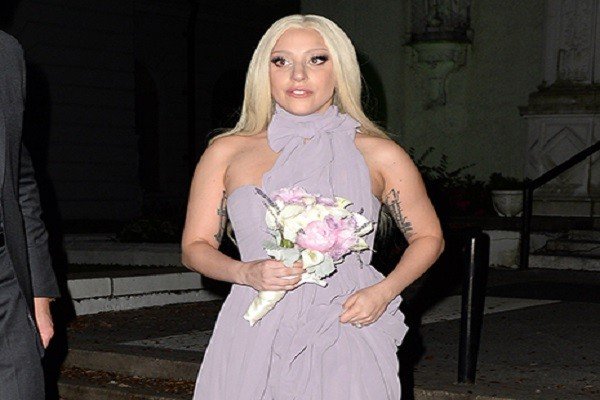 With her own upcoming nuptials Lady Gaga probably picked up some helpful tips at childhood friend Arienne's wedding! With shades of purple being the hot colour of the season, Lady Gaga blended in (for once) in a lilac gown in the popular multi-way style. Multi-way bridesmaid's dresses are a great find for brides with maids of different shapes and tastes.
5. Fergie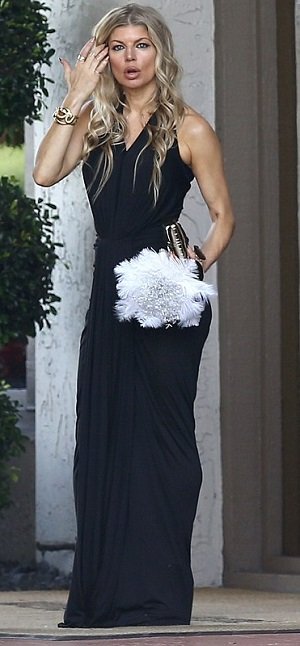 Wearing a black, maxi dress with cinched waist and a scooped neckline the Black Eyed Peas star looked demure and sexy as she supported good friends Angela Weaver and Forman Laurens as they said I do. The singer kept it simple with long flowing hair and gold accessories, although her bouquet appeared to be made completely of white feathers! However the attention couldn't be stolen from the two beautiful brides as the best thing about a same-sex female wedding is two brides equal two dresses!
Here at Wedding Journal Online we're just dying to see who'll be next in 2015!
Featured Image- Rihanna Instagram