Central Beauty Studio in Newcastle introduces the newest technology for inch loss and skin tightening.
Dreaming of looking fabulous in your wedding dress? Central Beauty Studio might have the answer to boost your body confidence for the big day and beyond. Introducing the Lipofirm Pro, that uses the most advanced skincare solutions available for non-invasive face and body sculpting, skin tightening and fat reduction.
The latest technology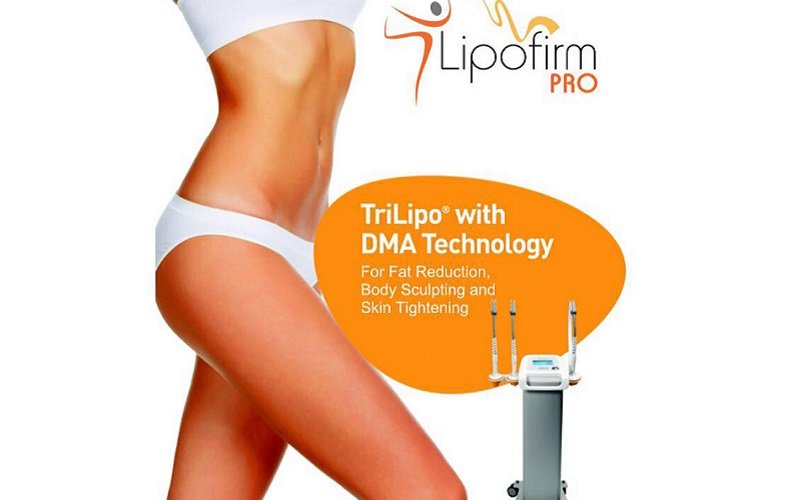 Lipofirm Pro uniquely combines two technologies; TriLipo Radio Frequency (RF) and TriiLipo Dynamic Muscle Activation (DMA) to work simultaneously using a single applicator to create a synergistic effect.
The triple action of TriLipo technology consists of radio frequence deep volumetric heating combined with internal muscle contraction and external mechanical force which together yield maximum fat removal and lymphatic drainage as well as skin tightening. The TriLipo triple action effect is visible from the first treatment. Long term body shaping is achieved in a minimal number of treatments.
No other machine on the market has RF and DMA working simultaneously. The Lipofirm Pro heats and disperses the fat cells, sending them through the lymphatic system, to then be passed out naturally. The Lipofirm Pro is beyond any other machine in quality and results, which is why it is patented 'Trilipo' technology.

Why choose Lipofirm ProTechnology?
Focused Fat Reduction
Cellulite Improvement
Long Term Circumferential Decrease
Skin Tightening and Firming
Facial Contouring
Wrinkle Reduction
Lifting, Toning and Firming of Muscles
Detoxification and Improved Drainage
Enhanced Blood Circulation and Oxygenation
30 Minute Treatment Sessions
Fast Return on Investment
No Need for Cardio Vascular Exercise
Book a consultation with Central Beauty Studio today for 15% off your next Lipofirm Pro treatment.
Facebook @centralhairandbeautyltd Tel: 028 4372 3018