Baker from Texas makes the most amazing chandelier wedding cake to celebrate her daughter's wedding.
A baker by trade, when Nikita Collins Jackson's daughter Toddreana announced she was getting married Nikki just knew she would have to bake her the most impressive cake for her big day.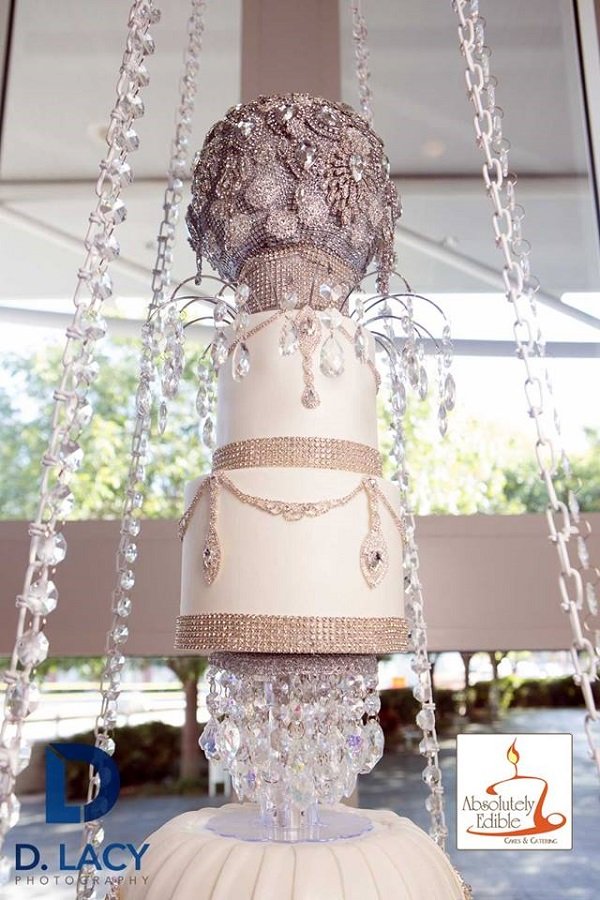 In a post on Facebook business page, Absolutely Edible Cakes Home of the Sweet Potato Thang, Nikki says,
My daughter decided she definitely wanted me to make her cake. I have made thousands of wedding cakes but I wanted this to be the best cake ever for the best couple ever.
The seven foot chandelier cake features six tiers and is suspended from the ceiling rather than resting on a table like most wedding cakes. Fox 4 reports that the masterpiece with its real glass crystals and diamante detail cost $4500.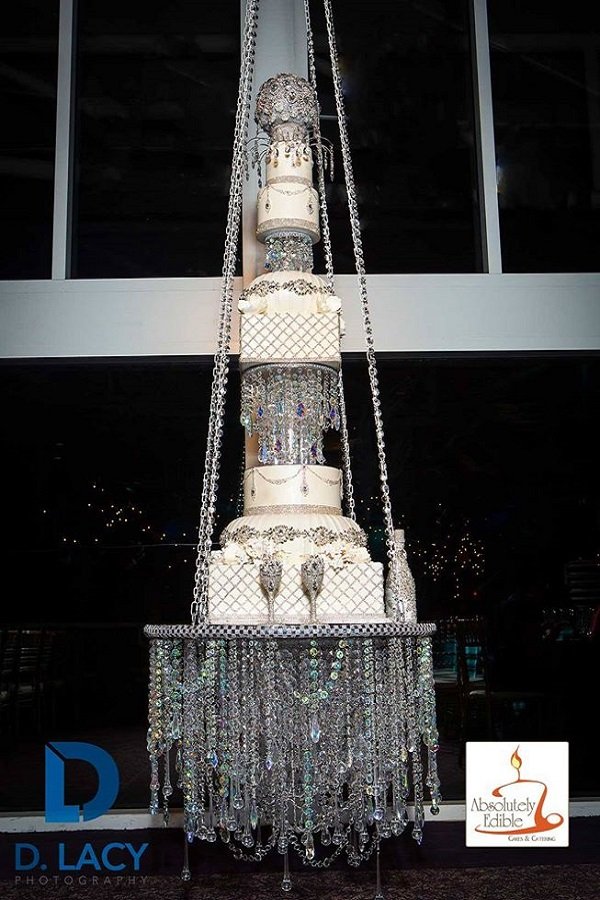 Super mum not only made the grand wedding cake but catered the entire wedding herself. "I had other industry friends that were like, 'I'll do the cake and I won't charge you'," Nikki revealed to Yahoo Style. "But I am such a control freak so I did her cake and all the food for the wedding,"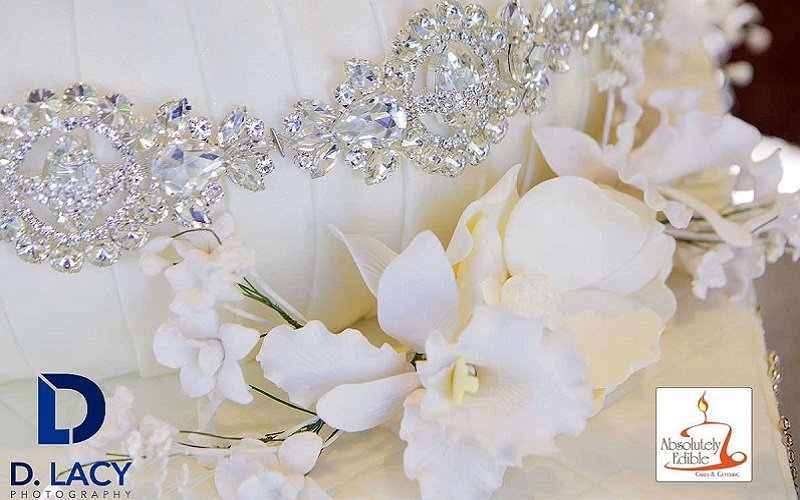 Catering an entire wedding including a 4.5K cake is expensive but Nikki justified the cost as she didn't have to pay for an event planner due to her sister, Kimberly Evans being an event designer at Absolutely Elegant Events.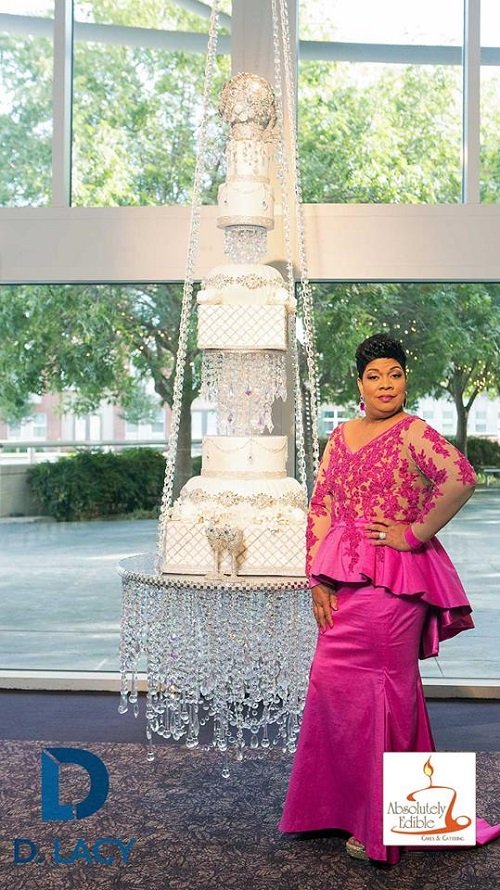 The bride who also works in the family business was given the week before the wedding off so not to see the finished work of art. Speaking of her reaction to the chandelier wedding cake, bride Toddreana revealed she could see design from outside the venue and that it blew her away.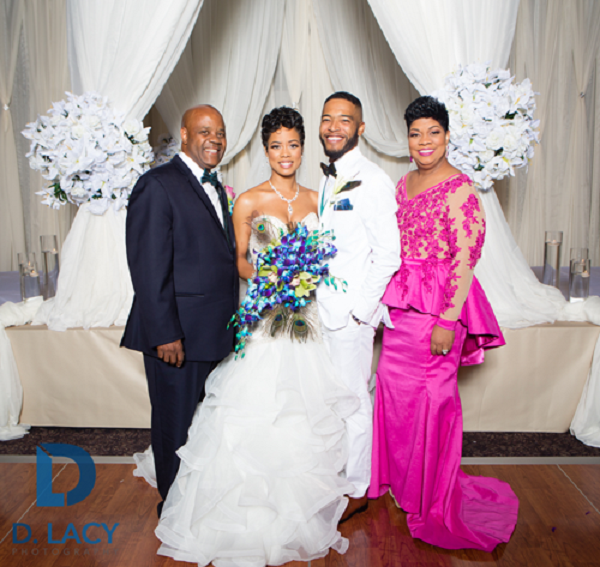 Nikki had previously hit headlines in 2008 when making a wedding cake in the life-size image of a bride on her wedding day. However the expert cake maker revealed to Fox 4 that she had no idea the cake would go viral, she simply wanted to do something unique for her daughter.
Joking with Yahoo Style Nikki said,
When the cake lady daughter gets married, what the hell do y'all expect?
Featured image credit- ViviCreative Etsy
Facebook Comments