You've done the hinting, got the ring and your engaged, congratulations! Whilst you may have been staring at your hand admiring your beautiful engagement ring for months, there comes a time you will have to start thinking on a dazzling little companion to accompany your engagement sparkler!
Whilst many brides-to-be leave choosing their wedding rings to the last minute, and often regret their shot-gun choices, we recommend taking some time to find the perfect match. With more choice than ever, there are a huge variety of engagement rings in different cuts, stones and styles out there at the moment, meaning it's all the more important to find one that is unique to you and your engagement ring!
Do you follow a trend or go timeless? Do you match your fiancés band or do you stick to your personal style? Do you load up on diamonds or keep it sleek and minimal? The options are truly endless.  Check out our recommendations on how to best match your engagement ring with your wedding band…
Engagement Ring: Solitaire / Single Stone
If you're engagement ring is a solitaire stone, then you're in luck, as this means you can really get creative and play with different styles to add a little extra bling to your ring. Whether the cut is princess, emerald or radiant, this style is the most versatile to match. We particularly love a thin pavé wedding band to add extra sparkle to your simple engagement ring.  For this style, you also have the option here for having your wedding band easily contoured to securely fit around your diamond or you can opt for a unique, detailed band such as a vine-like design to add texture and dimension.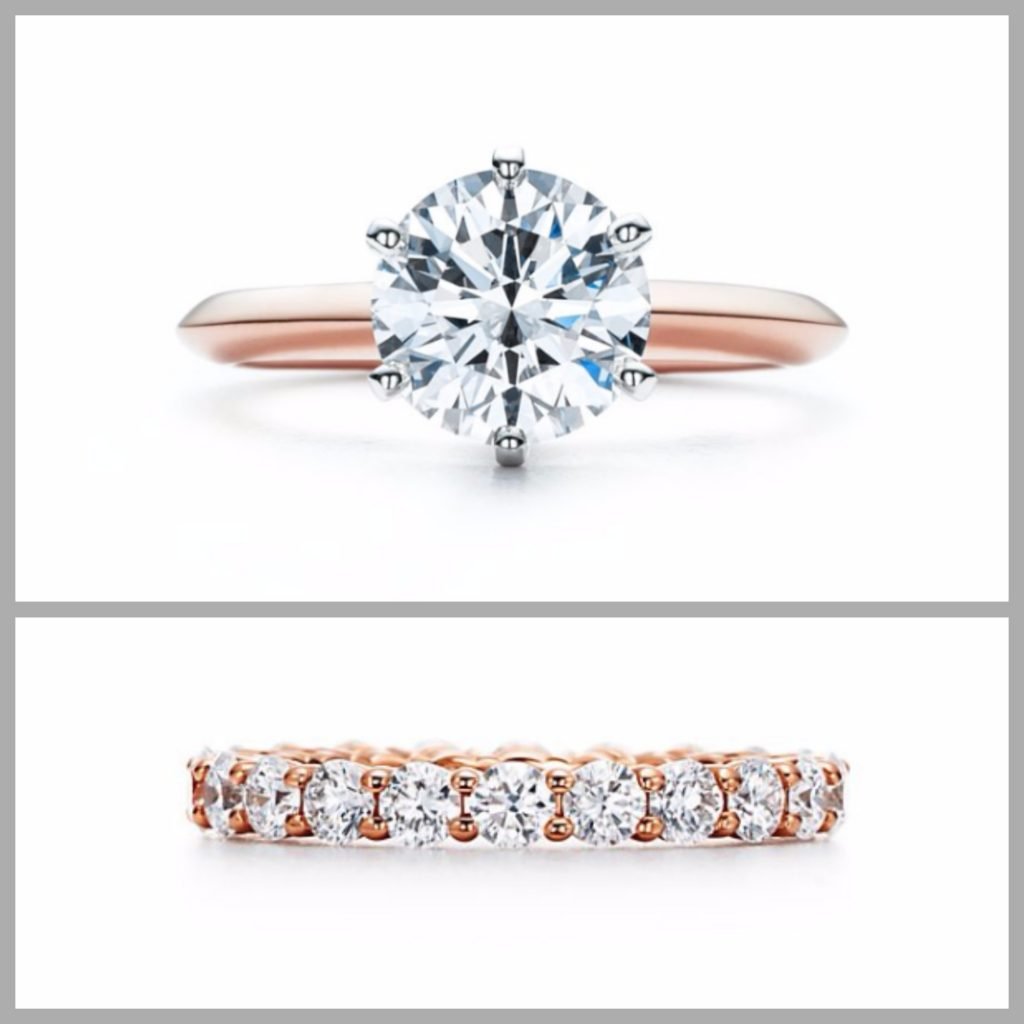 Engagement Ring: Cluster
If you have a cluster engagement ring, or a ring that is a little busier, then a straight and simplistic wedding band suits best. This would compliment your statement stone, not attracting from it but rather acting as a subtle and elegant partner to make your duo shine.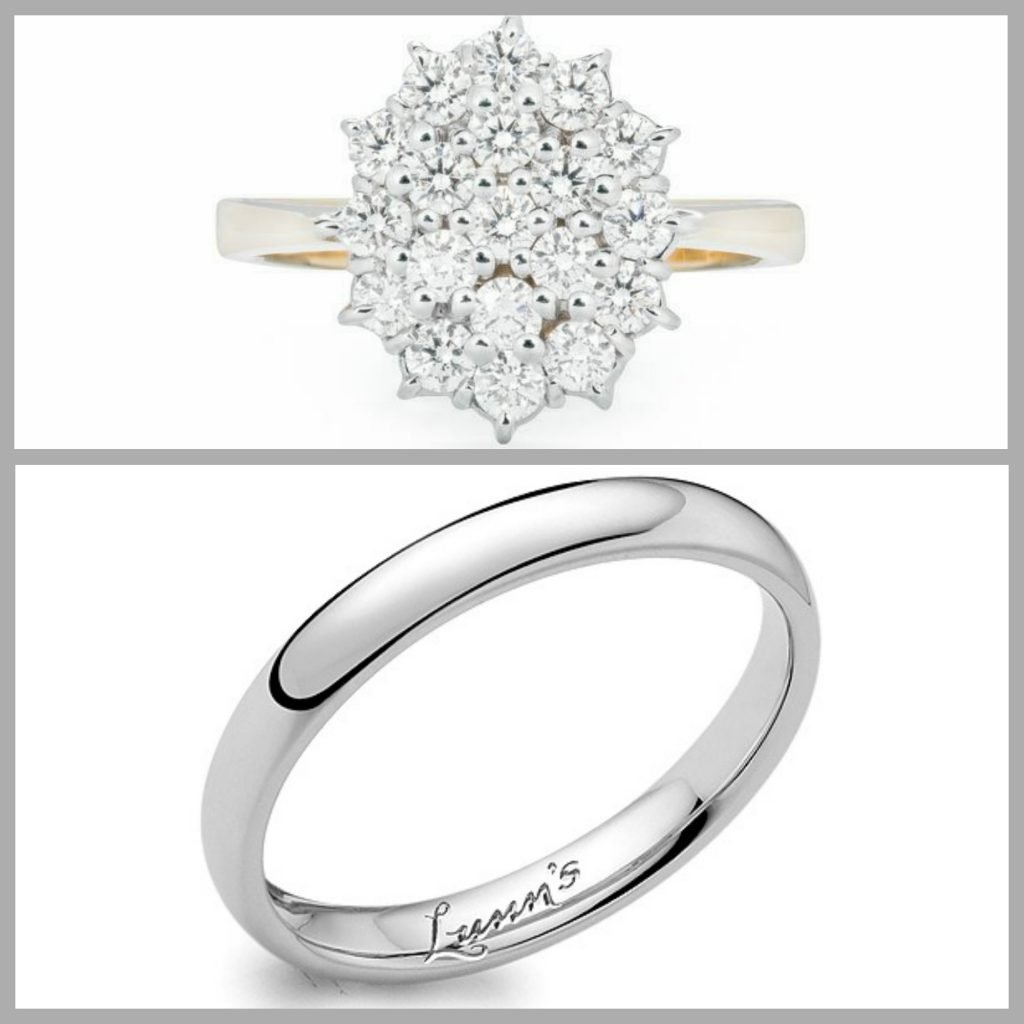 Engagement Ring: Unique Shape
In the event that your engagement ring features a unique shape, curving at different angles, why not opt for a contoured wedding band that perfectly wraps and embeds your engagement stone.  Choose a band that complements the curves of your engagement ring so that the pair lay flush on your finger, or, if the perfect band isn't in store, get one made bespoke by your jewellers to create a unique wedding band that's personal to you!
Engagement Ring: Gemstones
If you have a ring where the main attraction is a striking precious gem such as a Sapphire, Ruby or Emerald, why not opt for a wedding band that compliments your unique stone. Consider a straight wedding band that has matching gems but in a way that is a lot more subtle than your engagement ring, so as not to compete e.g. alternating stones of white and blue sapphires.
Engagement Ring: Halo
A halo engagement ring features a pavé band with a feature large diamond surrounded in a cushion or a 'halo' of smaller diamonds. A modern and glamorous ring, the halo ring works with both extra bling and simple bands! Depending on your personal preference or the level of sparkle you wish to wear on a day-to-day basis we LOVE a matching thin diamond wedding band just as much as a plain and simple band with this style.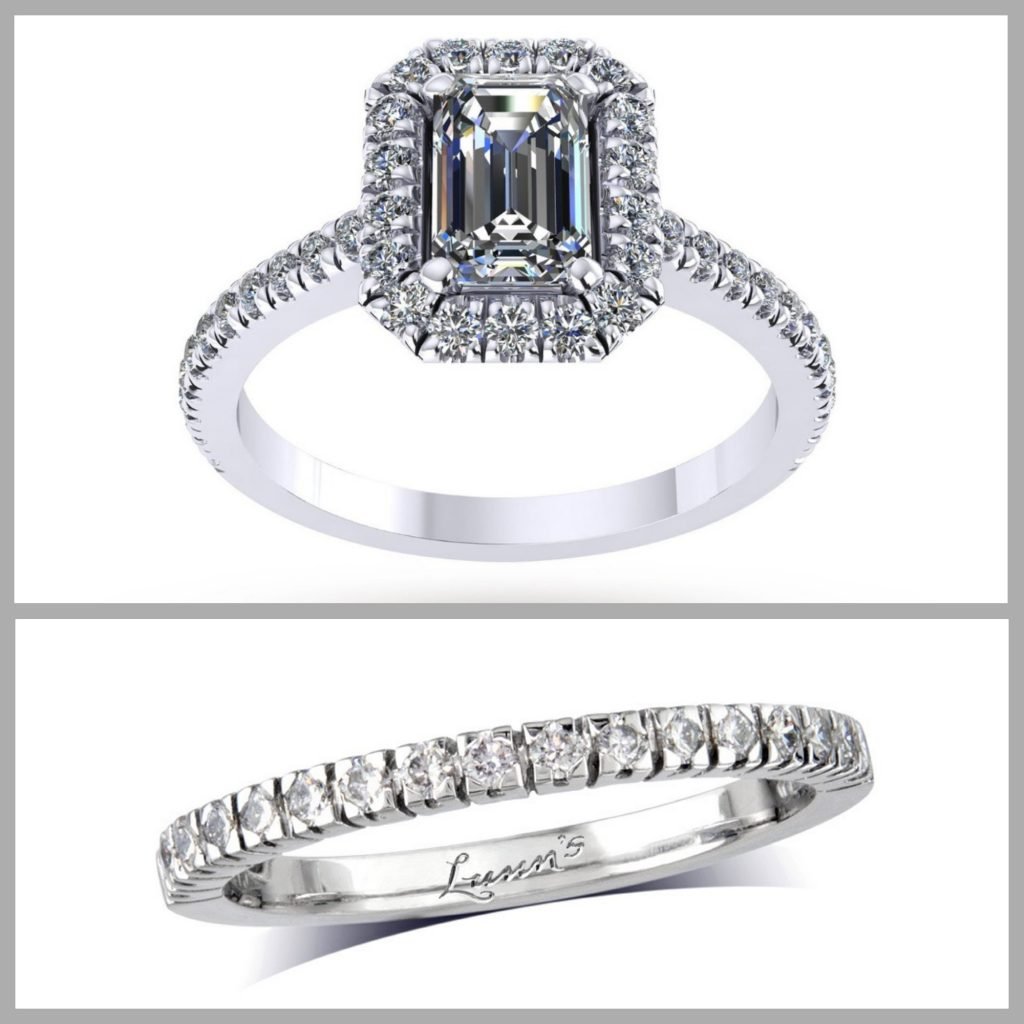 Whilst these are our recommendations for wedding bands that best suit certain styles of engagement rings, there are no rules! We love seeing unique combos and new trends in the world of wedding jewellery. Don't be afraid to think outside the box, get a bespoke ring made or even just to mix your metals- we particularly love a rose gold wedding band with a platinum engagement ring!. There are endless options available, just be sure to leave at least 3 months before the wedding to purchase your rings to have them made in time and also take time to consider what you really want, after all, your wedding ring will last a lifetime.
Still looking for the perfect wedding ring to buy your partner? The brand-new Wedding Journal Directory lists the very finest Wedding Rings & Bridal jewellery in Drogheda.