Don't want to carry a traditional bouquet? Go hands free with one of these wedding bouquet alternatives
Hands free bridal bouquets are an up and coming trend in this country; practical and stylish, they offer brides (and the bridal party) an opportunity be creative and unique. Instead of carrying your wedding bouquet up the aisle, wear it. Here's how…
The Wrist Corsage
A wrist corsage can look elegant and graceful, or wild and wacky. Like traditional floral bouquet these miniature arrangements can be customised according to the bride's personal preference and taste in flowers, colours and size.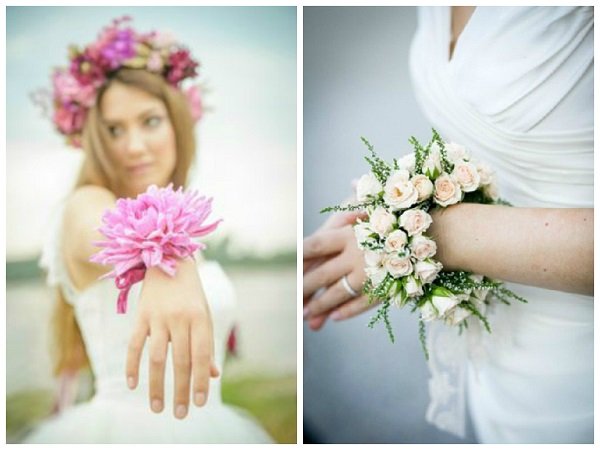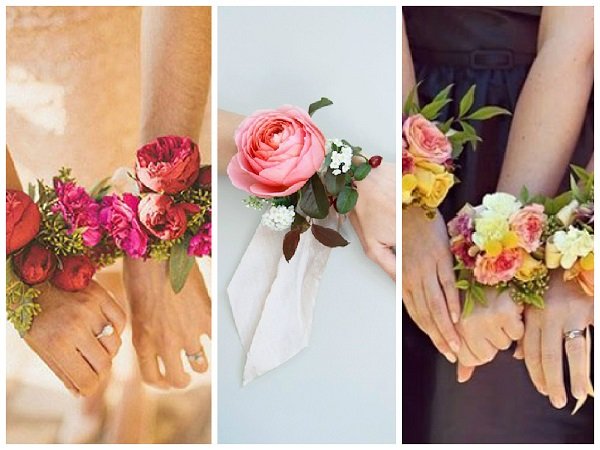 Shoulder Corsage
Popular in the States we haven't spotted any shoulder corsages on brides here as yet. The shoulder corsage is a statement piece that would suit a funky, alternative bride. We think they are particularly suited to a wedstival or garden party wedding.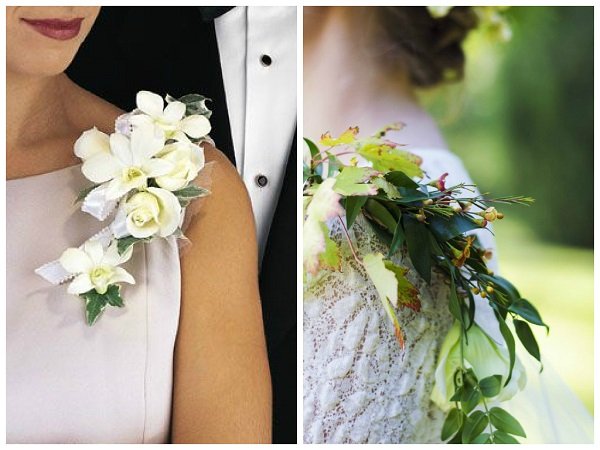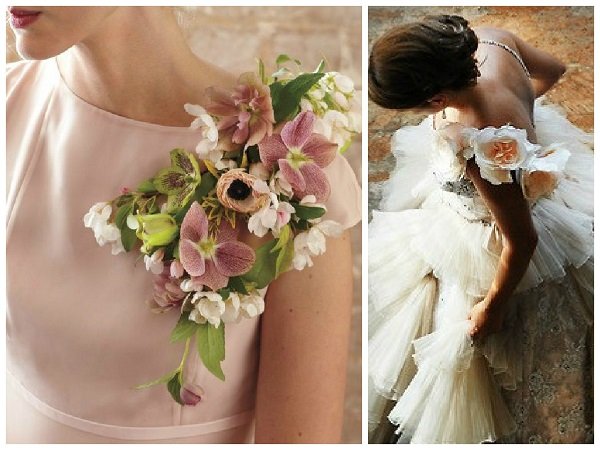 Upper arm cuff
The bohemian bride will adore these upper arm cuffs –  we picture the versatile floral cuff being worn by a whimsical bride on a beach with her hair blowing in the breeze, or by an edgy rock chick bride.
Floral anklet
Floral anklets are the perfect accessory for the barefoot bride. If you are planning a wedding abroad then the floral anklet could be an option for you, it just doesn't look quite as pretty with shoes on.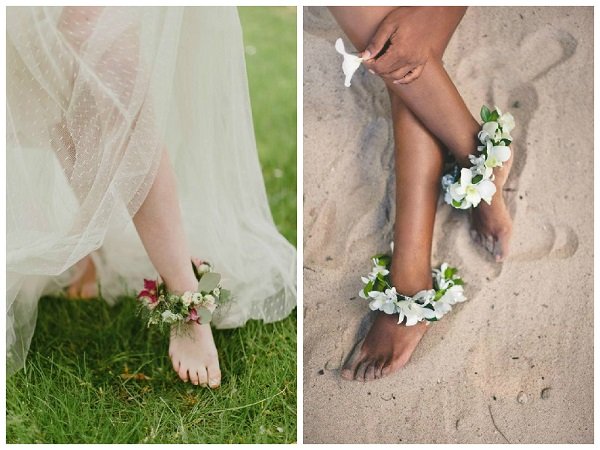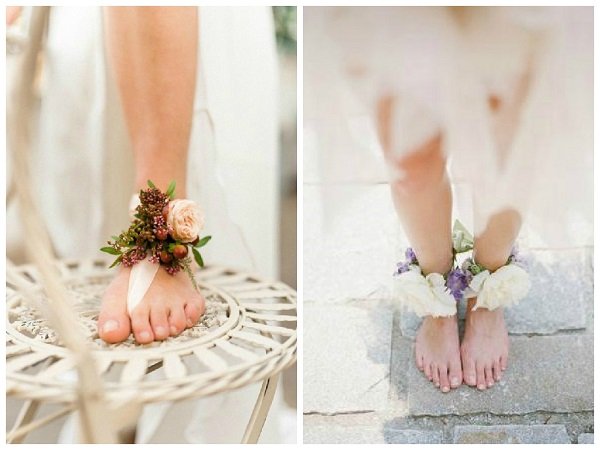 'Out there' options
You can pretty much get anything made into flowers, from umbrella to veils and even your actual wedding dress if you dare!
Floral crown
Floral crowns can be worn instead of, or in addition to, your bridal bouquet. Spring/Summer 2016 catwalks featured lots of floral crowns and clips so this is definitely a look that you will be seeing a lot more of come springtime.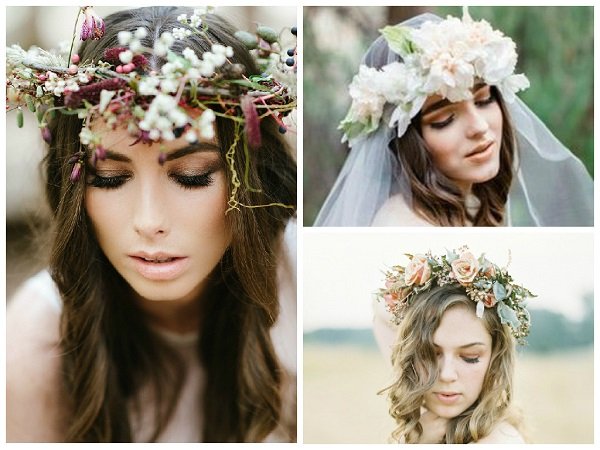 Featured image credit: Rocknrollbride.com
Facebook Comments