Jacqueline Photography
Want an engagement photoshoot but don't know how to pose, where to go or what to wear? Don't worry- you'll be covered with our top engagement shoot tips!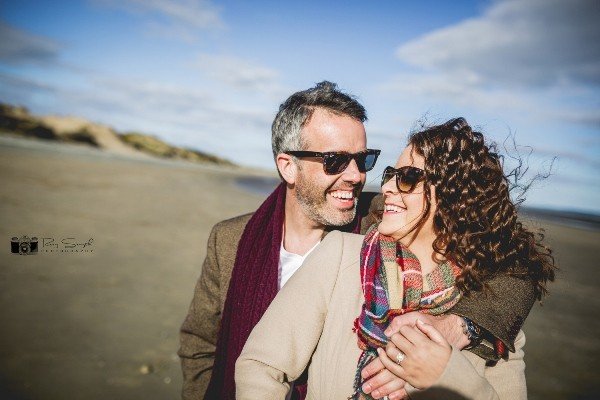 In February, we teamed up with Roy Smyth Photography to give one lucky couple the chance to win their dream engagement photoshoot as part of Wedding Journal's Valentine's Day Week of Love celebrations. A big congratulations to Joni and Stephen who copped the prize, and we were thrilled to see the shots from their dramatic shoot held on the Mourne Mountains.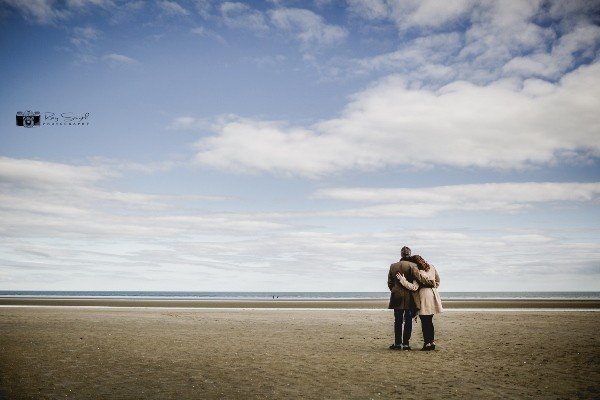 If you're considering an engagement photoshoot but aren't sure how to go about it or what to do to prepare, here's some top tips to keep in mind.
1. Have a chat with your wedding photographer. 
First and foremost, sit down with your wedding photographer to discuss an engagement photoshoot with a professional. Determine what you'd like from the images, for example whether they will be formal or casual, staged or nonchalant. Many wedding photographers offer the engagement photoshoot as part of the overall package but if they don't, then you still have the opportunity to pick a professional's brain before you determine whether you'd like to have a shoot or not.
2. Be as CREATIVE as possible! 
If you're going for the engagement shoot then remember that this is your chance to show off your personalities in a creative and original way. Choose a setting that means something to you and have fun with it, or go somewhere new you've never been before but always wanted to explore. Whatever you do, make the most of the chance to do something unique. Wedding photographs usually have a purpose to serve in terms of sharing with relatives and ticking all the boxes, but engagement shots are your chance to be a little daring.
3. Ladies, get a manicure. 
We hate to harp on about it, but let's be honest- your ring is going to be the focal point of the shoot and you want to make sure it's allowed to shine in its true glory free from grimy fingernails. And while you're at it, give the ring a polish too!
4. Don't over-think the wardrobe. 
This isn't your wedding day, it's just another day! So be yourselves. Throw on that coat you wear to the shops every Saturday, or those grubby Converse you've had since you were 16. Those are the little bits that make you you and that's what should be highlighted during an engagement photoshoot. Don't fuss over matching outfits or formal attire- just be yourselves.
5. What kind of couple are you? 
Are you the lovey-dovey pair who want shots of kidding, cuddling and gazing into each other's eyes, or the silly couple who don't take life too easily and just want a fun photoshoot? Determine this well in advance and plan your poses accordingly to ensure you get exactly what you want out of your shoot.
Here's some more shots from Joni and Stephen's dreamily dramatic engagement shoot, photographed by Roy Smyth.