It's when you least expect it.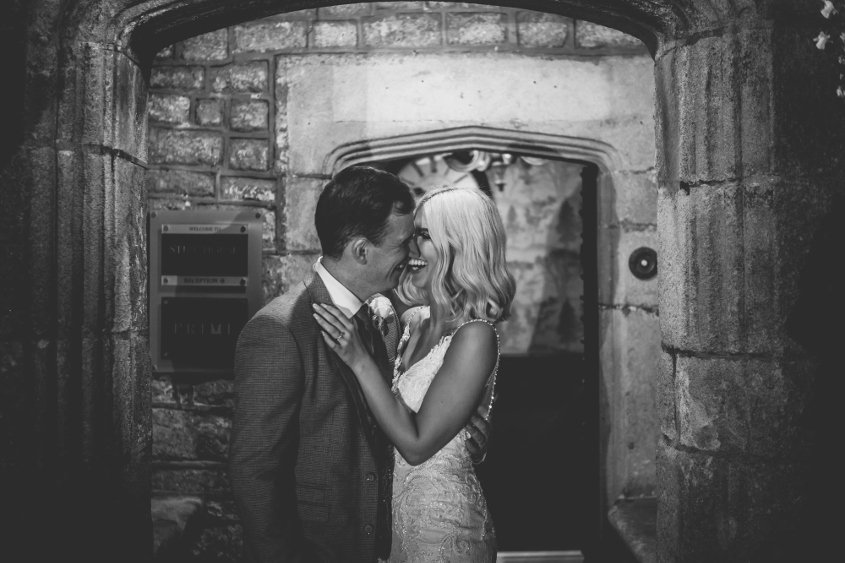 If you asked Rebecca four years ago if she was looking for anyone, she would most likely respond no. She wanted to focus on herself and her daughter Poppy. This changed after a mutual friend of the couple arranged a date; and since then they have been inseparable. Love always finds a way, and for Rebecca and Jonathon they were able to share their special day with friends and family – most importantly, their two children, Poppy and Henry. Their story starts below.
Me and Jonathon met 4 years ago through a mutual friend. It was November 2013 and I was a single mother to my 4 year old daughter Poppy, studying for my degree. I had come out of a long-term relationship earlier on that year and wasn't really looking for love, but when my friend Melissa mentioned this guy who wanted to take me out for a date – I thought, "What's there to lose?"(I could probably do with a night out!)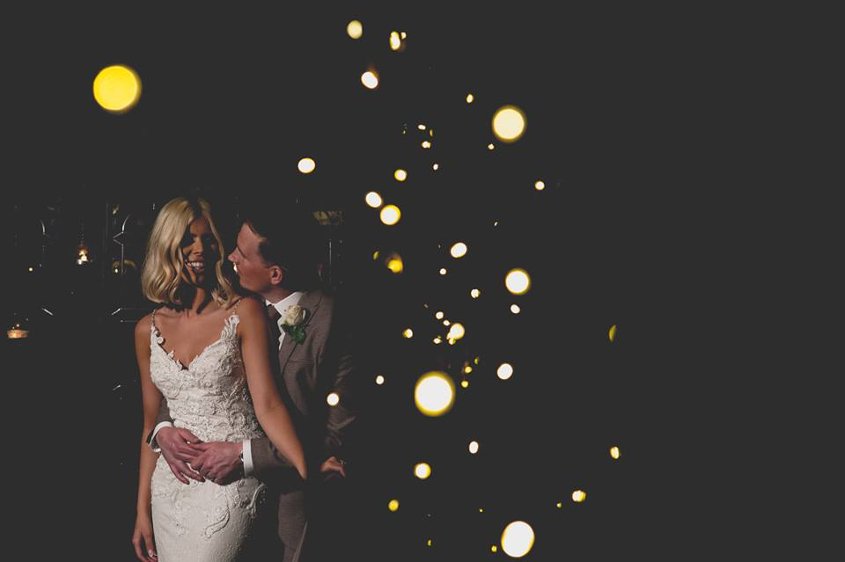 We went to a local restaurant and the rest is history – we were pretty much inseparable since. Things progressed quickly in our relationship, and after around 6 months, Jonathon had pretty much moved in. About 6 months after that, I discovered that I was pregnant, it was a huge shock and hadn't been planned but after getting over the initial shock, we were delighted.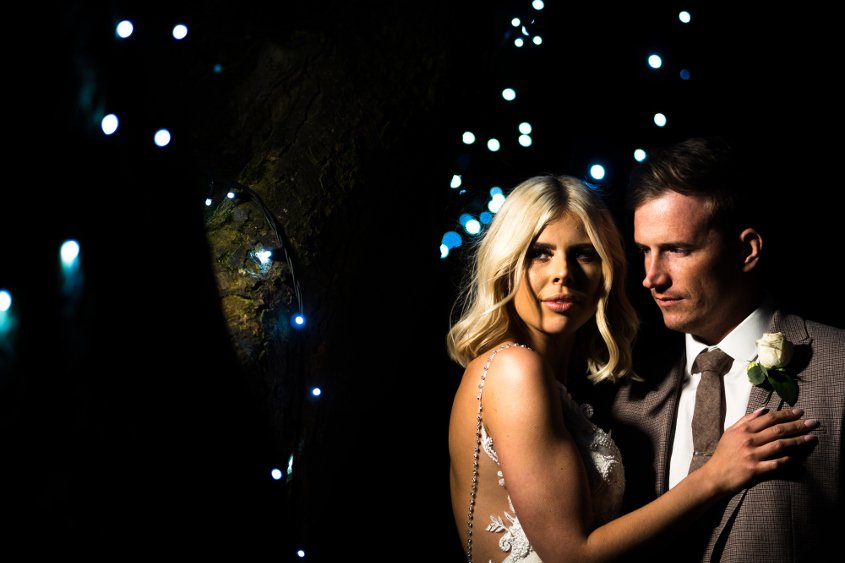 Jonathon was an amazing father figure to Poppy, so I knew that he would make a great daddy to our baby. Whilst I was pregnant, we bought our first house and renovated it all just in time for our new arrival. In September 2015, I gave birth to our son, Henry. Our family was complete.
Fast forward another year, and Jonathon surprised me with a trip to Paris. I had no idea where we were going until we arrived at the airport. I was so excited; it was somewhere I had always wanted to go. We spent the weekend walking around trying to cram in everything we wanted to do and see in Paris. When we finally arrived at the Eiffel Tower, Jonathon seemed to be lacking behind. As I turned around to see what he was doing, he was on one knee and asked me to be his wife! It was such an overwhelming moment, I had to sit down. Everything was perfect. We spent the next few hours sipping champagne at the top of the Eiffel Tower. A weekend I'll never forget.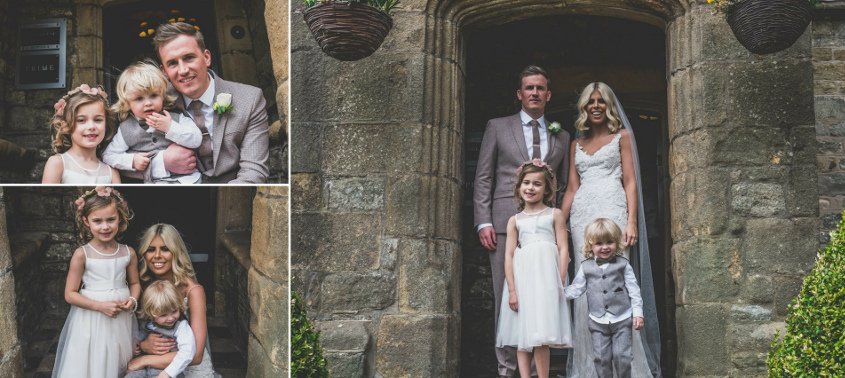 Just over a year later, we celebrated our wedding in a beautiful countryside manor with all of our family and friends.
Finding the perfect wedding dress was harder than I imagined! I knew I wanted something fitted, but other than that, I didn't have a clue!
I first visited 2 local bridal shops in my hometown, but nothing stood out to me, and I left feeling a little disheartened. It was only when I was scrolling through Instagram that I came across the bridal boutique Lulu Browns that I had been following for a while and decided to take a trip there.
As soon as I walked into the shop with my sister and best friend, I knew I wouldn't be leaving without a dress. I walked straight over to the Kami dress and picked it up to try on as well as a few more.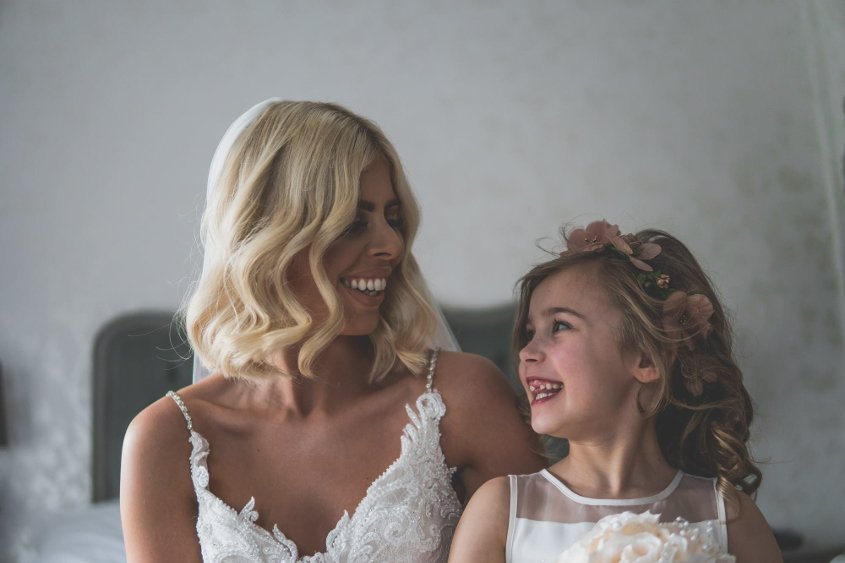 As I tried on the other dresses one by one, I just didn't get that 'wow' feeling, until last but not least, I tried on Kami. I remember the lady who worked in the shop saying that my face said it all. It was the only dress that put a smile on my face! It was completely ME, the fine, detailed lace, the open back, the beautiful detail that was enough but not too much. I fell in love.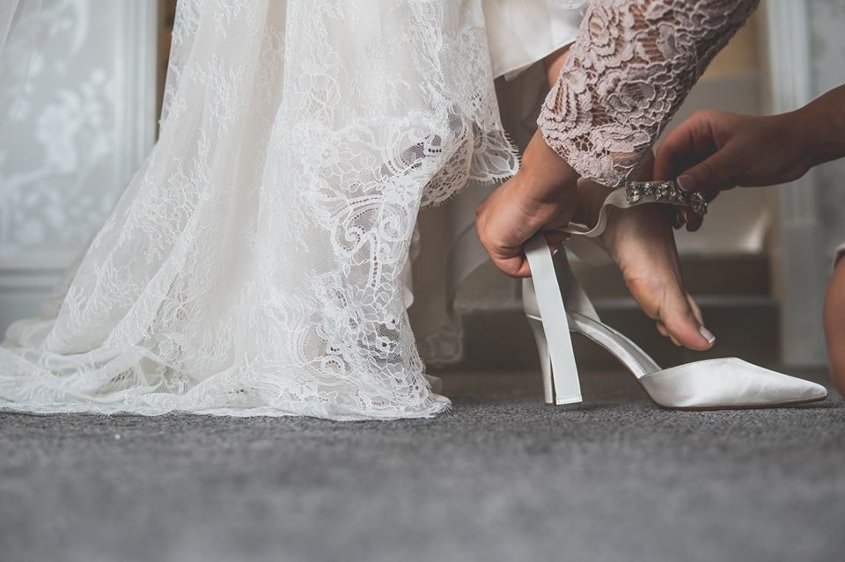 Putting my dress on for my wedding day, I couldn't have felt better, I felt so amazing and confident, and what made it even better was Jonathon's reaction to it when I got to the end of the aisle. He kept saying how much he loved the dress. I am so glad I found my perfect dress; I just wish I could wear it every day!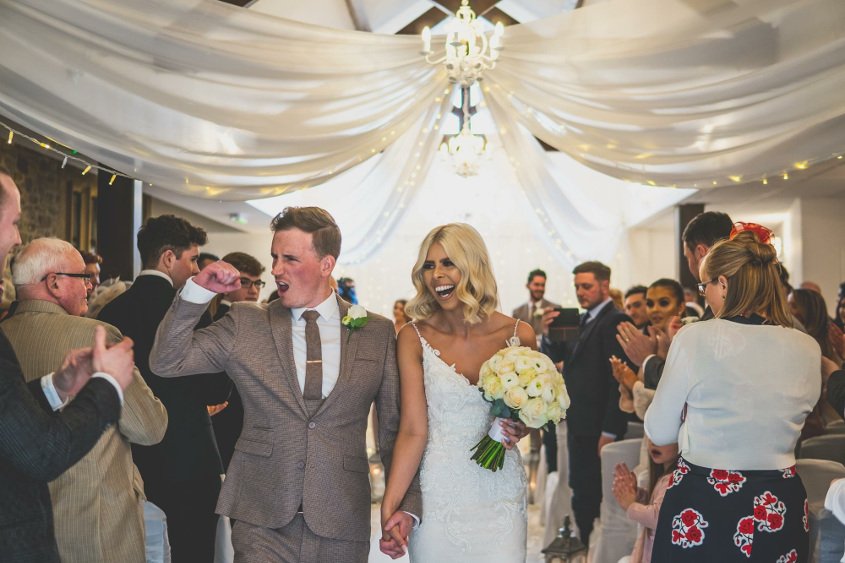 There were so many favourite memories from our wedding day, it's hard to choose one. Everything was perfect and it was such a magical day that I will never forget. There were a couple of things that I enjoyed the most. 1. Morning Preparations: The morning preparations for me, my bridesmaids and flower girls were lovely. We were all so excited for the day ahead. Having breakfast, sipping champagne, having our hair and makeup done. We had such a laugh and there was no stress at all which made it so enjoyable.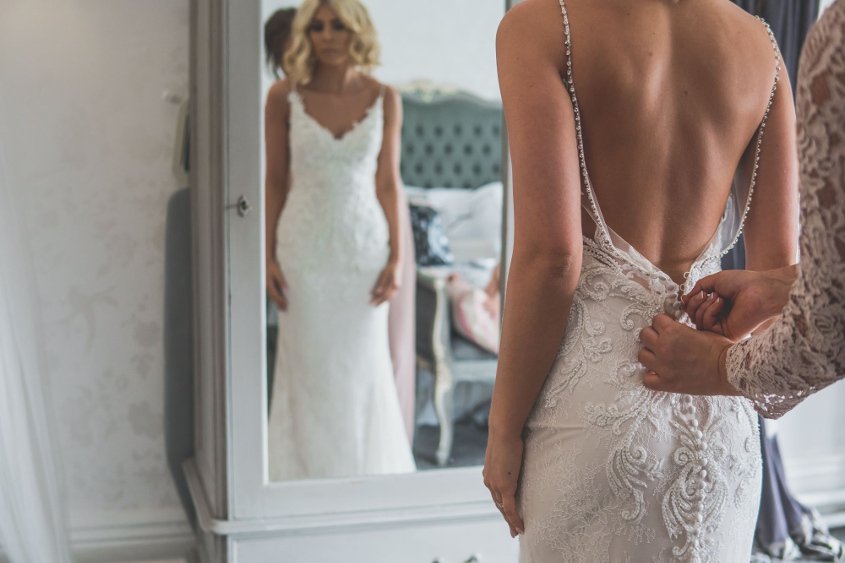 2. Walking down the aisle: I didn't realise how emotional I would feel walking down the aisle. I always just imagined that I would be fine and Jonathon would be the one shaking and crying, but in fact that was me! Once the music started and we began making our way down the aisle, it was such an emotional experience.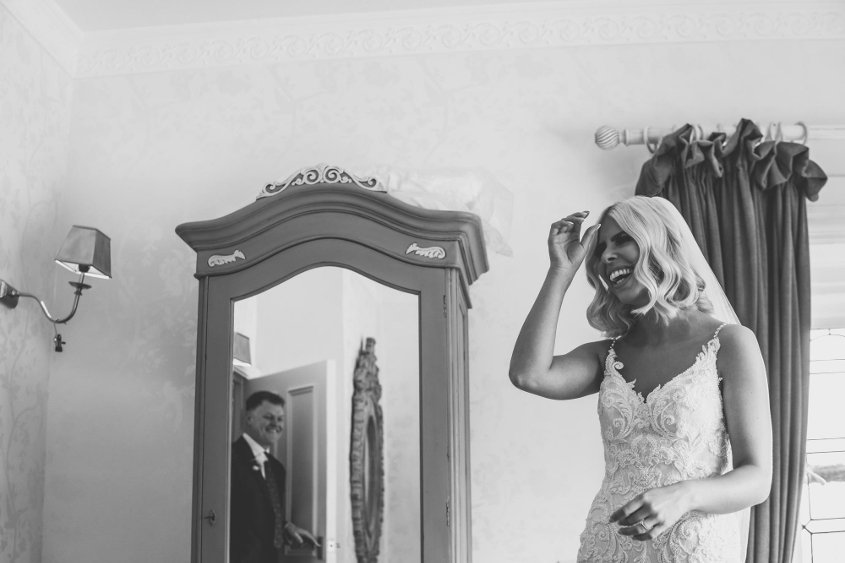 Advice to other brides?
Stay relaxed and organised! Anyone who knows me knows that I easily get worked up and worried over the slightest thing, but I tried my best to keep calm and relaxed during the lead up to the wedding and everything was so much more enjoyable. It is so difficult to plan a wedding – I didn't know where to start; it's also easy to think "I'll do that tomorrow," but things can easily build up and before you know it, you've got a list of 50 things to do! In the last 8 weeks leading up to the wedding, I decided to get all of the little things done, i.e. favours, name cards, etc. I'm so glad I did them then so that I wasn't stressing about it the week of the wedding. It also meant that I could get myself pampered in the week leading up to the wedding and not worry about a thing.
Vendors and Credits:
Photographer + Videographer: Michael Langley
Enzoani Retailer: Lulu Browns Bridal Boutique
Website | Facebook | Instagram
Decorator: Creative Events
Website | Facebook | Instagram
Hair: Megan Edmondson, HairTec
Makeup: Kristina Derbyshire
Band: Cassidy Stone
 Website | Facebook | Instagram
Florist: Abby Hayward