Okay Ladies…Now Let's Get In Formation!
Hidden in the hills of California's San Fernando Valley, Enzoani travels to the quiet city of Pasadena. Gorgeous antiquities line the walls with history whispering through its walls, this is the Pasadena Museum of History. Today, the museum is a popular wedding venue attracting local couples and those further away. See Enzoani's Beautiful Bridal collection and Blue by Enzoani collection brought to life with the creative work of Yasmine Kateb. This dreamy shoot will have you lost in its elegance.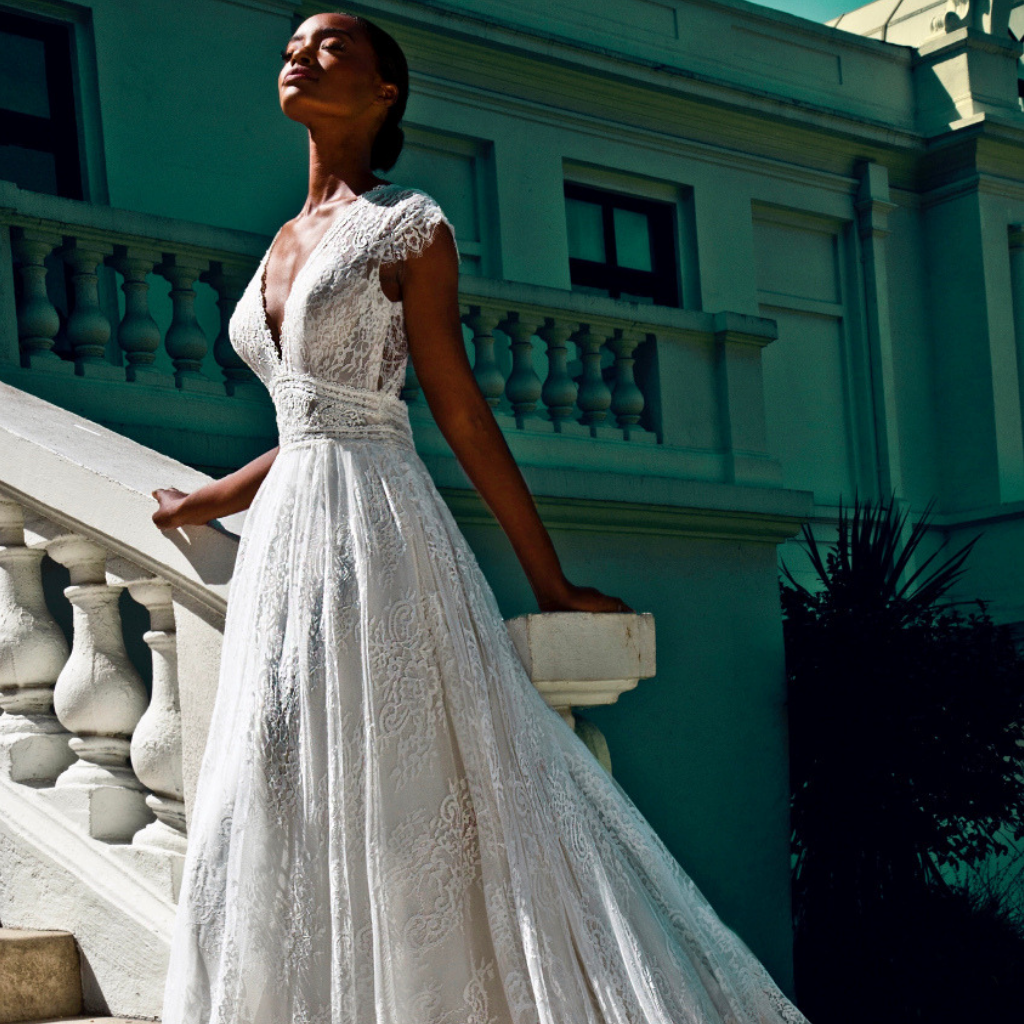 With all-over lace and a plunging neckline, LILLIUM takes a different approach to boho. Brides will look as though they are walking on air with its soft chantilly lace.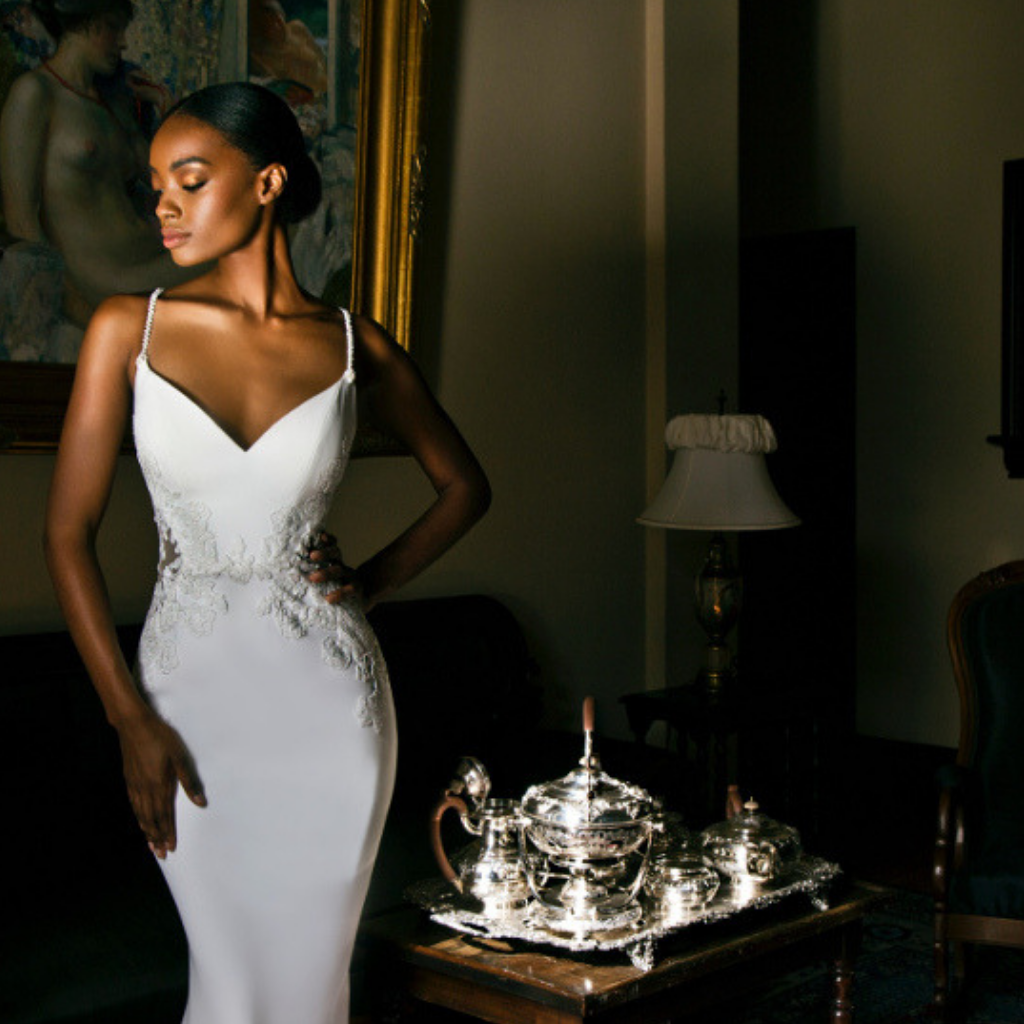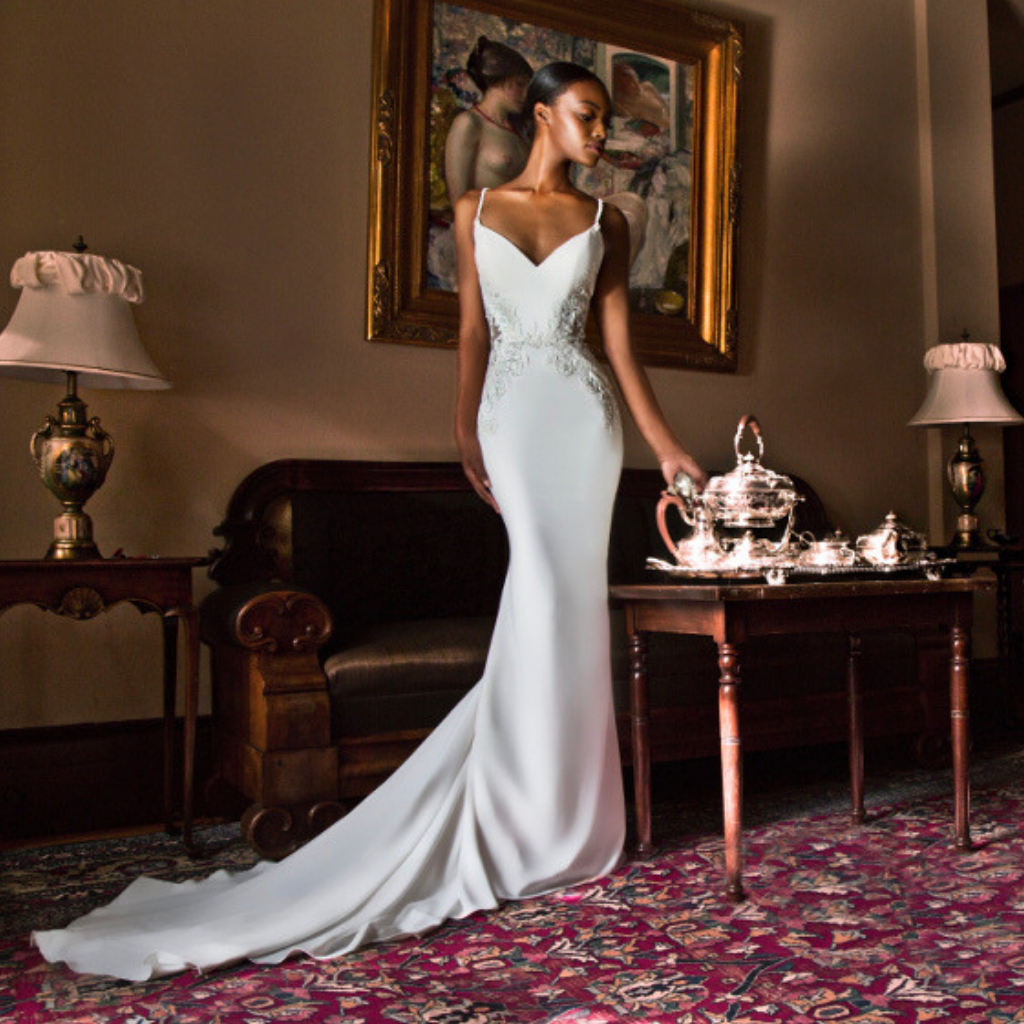 Create the illusion of an hourglass with BT19-02's lace panels. Classy, elegant and oh-so-sultry, this gown will be sure to make heads turn.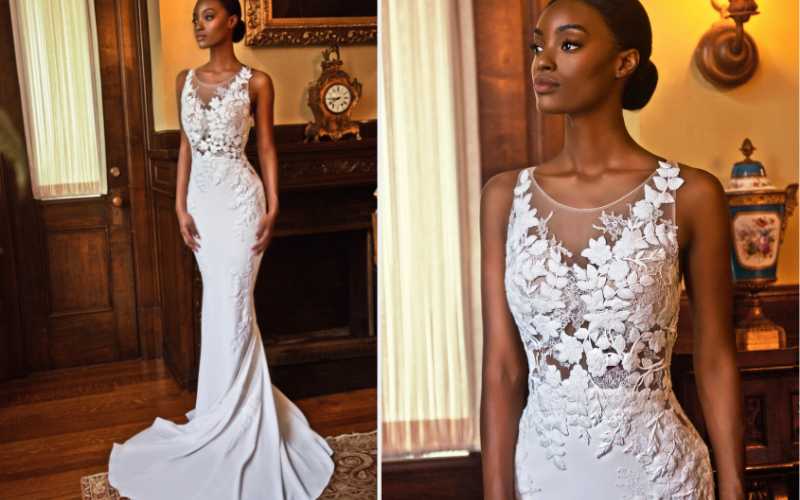 One of the many favourites from this season's of Blue by Enzoani collection, Linwood has won over many brides' hearts for her illusion lace neckline, mermaid silhouette, and elegant crepe skirt.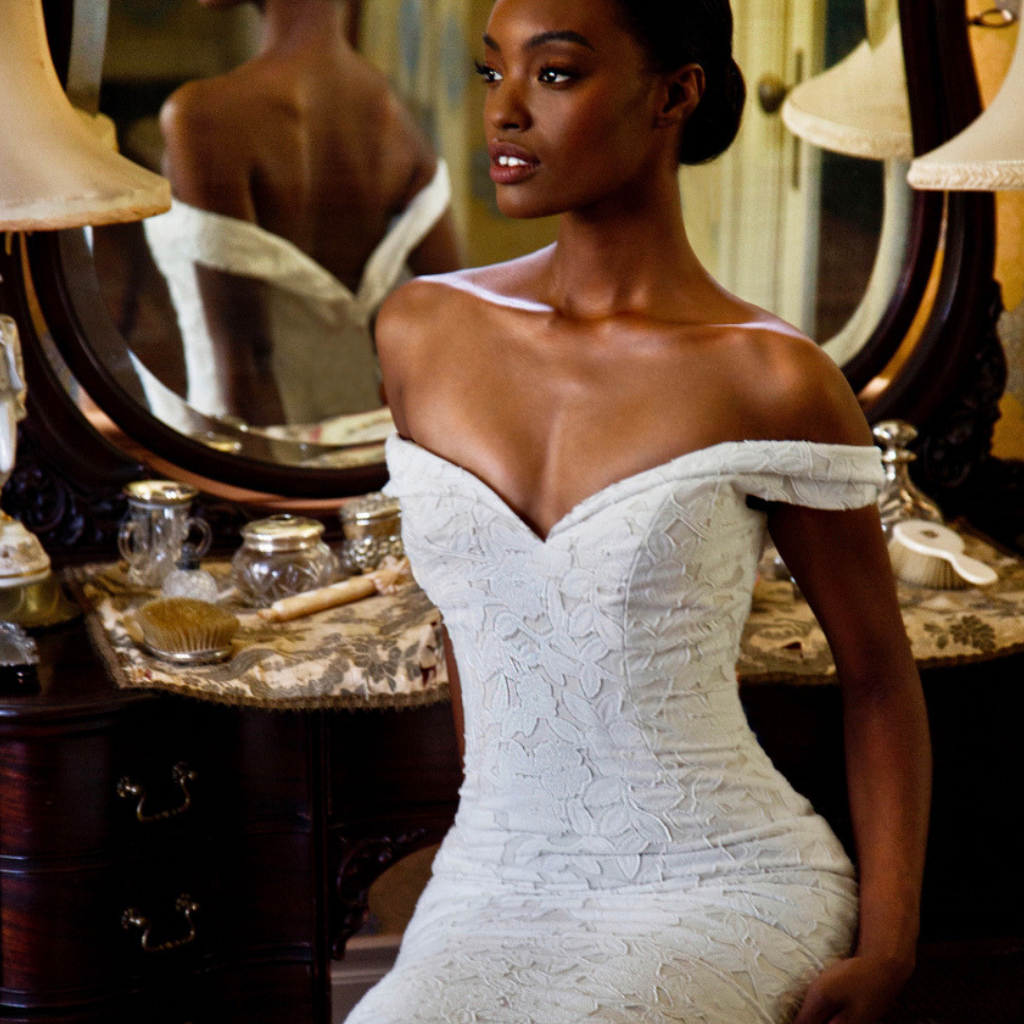 Between the off-shoulder cut and burnout lace, it's difficult to say what the best feature of the BT19-27 gown is. A mix of boho and sophistication are all we need from this Beautiful Bridal gown.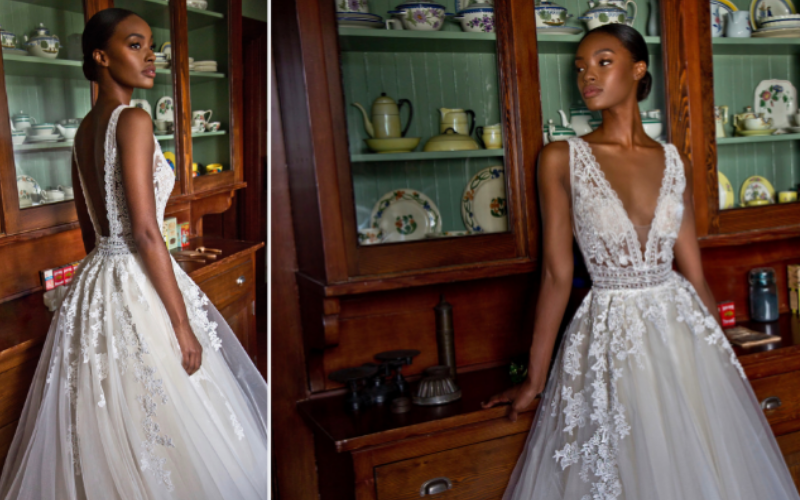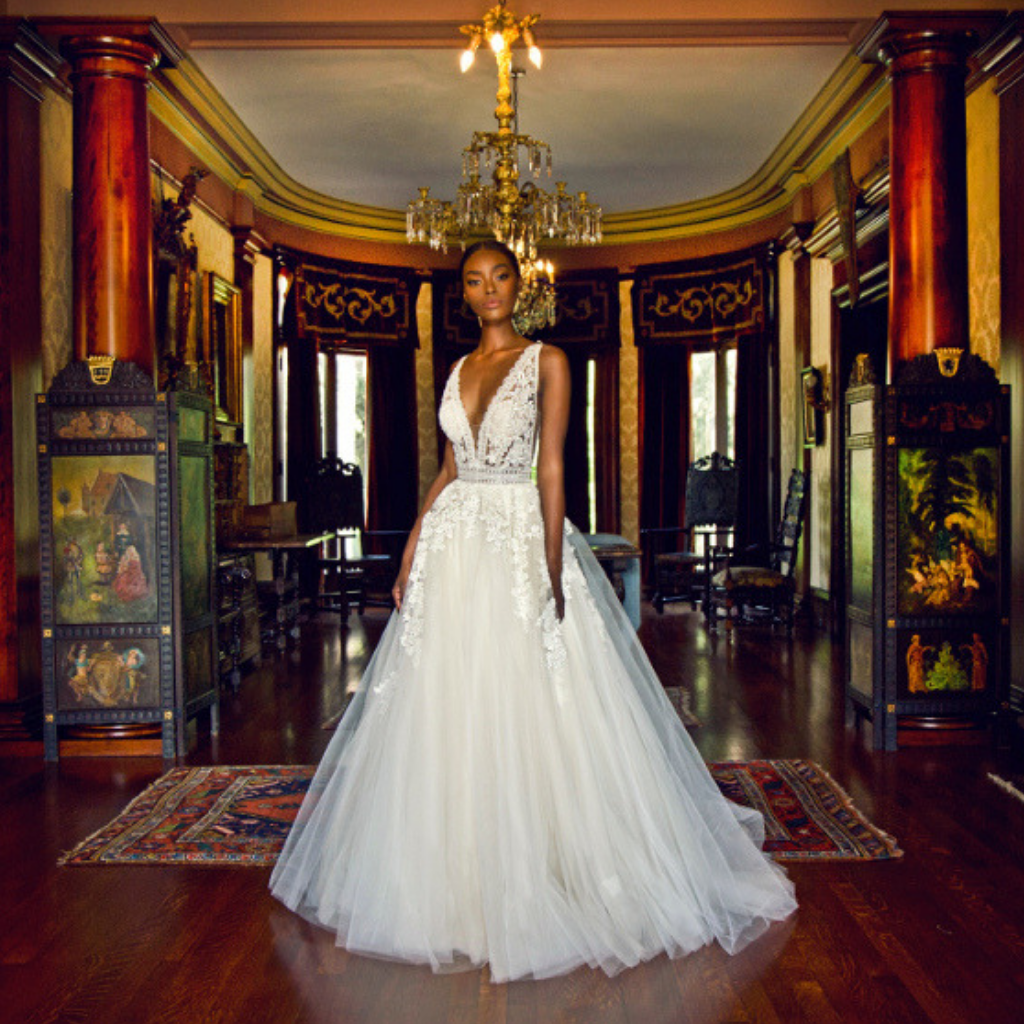 A crowd favourite among Enzoani's 2019 collection, Lavender made waves on the bridal scene with its plunging neckline and gorgeous transition between the bodice and skirt. This A-line gown has become one of the most in-demand gowns.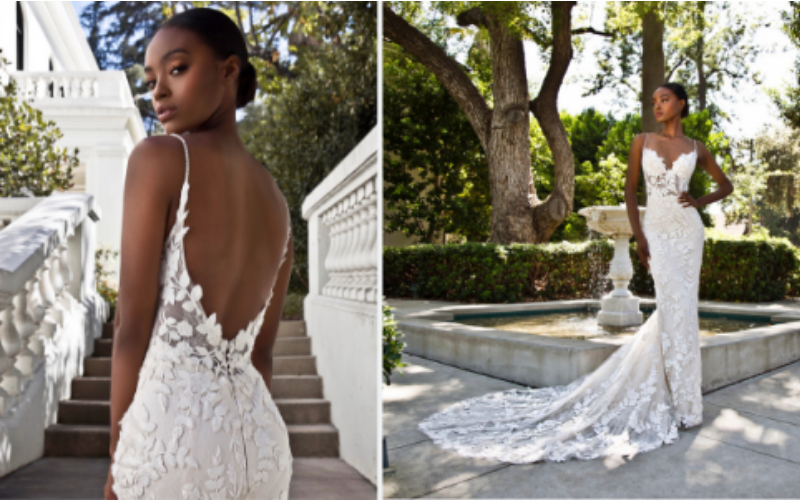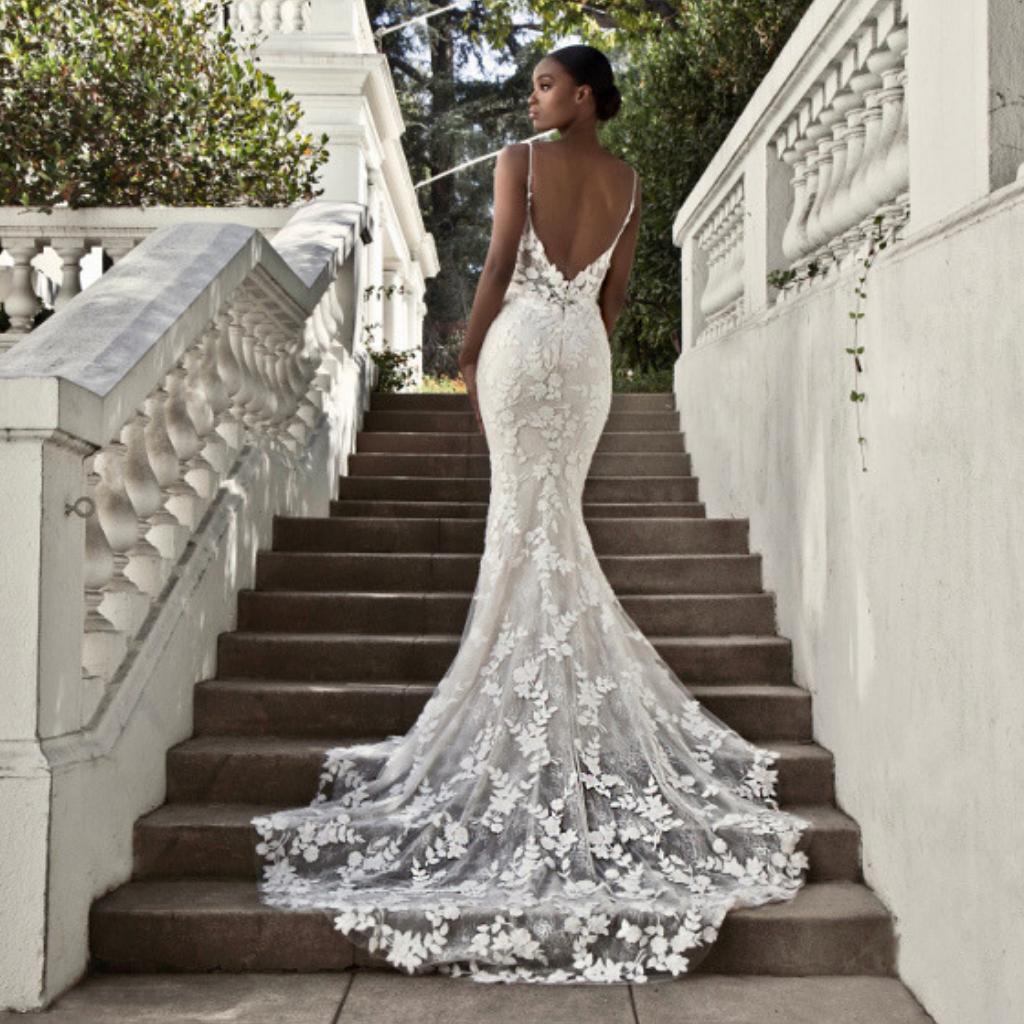 The one and only – Lesley. This gown has become the most in-demand gown from the 2019 Blue by Enzoani collection since its first appearance at the Enzoani European Launch Event in Birmingham. What's not to love from its gorgeous lace train and lace applique that is perfect for any bride who wants insta-worthy wedding photos?!
Dream Team Credits –
Photographer: Yasmine Kateb
Hair: Sydroze
Makeup: Tess Anntoinette
Stylist: Arsine Edjhuryan