Once the wedding day is over, the Seychelles is the perfect escape, where you'll be looked after at the CaranaBeach Hotel, Mahé and the exclusive paradise of Denis Private Island.

CaranaBeach Hotel
Situated on one of the most picturesque bays on Mahé, CaranaBeach is a new boutique hotel that has been designed to accentuate the wild nature of its stunning location and provide guests with a true and authentic Seychelles experience; reflecting the raw, unprocessed character of the islands.
Luxurious Accommodation
Revel in exclusive, understated luxury in one of CaranaBeach's 40 chalets, that boast views of a lush tropical gardens and turquoise waters, all within a few steps of Mahé's magnificent white sandy beaches. With a modern twist on traditional island architecture, contemporary ocean-themed décor and a home-grown culture of genuine Seychelles hospitality, CaranaBeach provides a chic ambience for guests to dine, unwind and recharge. Guests can also make use of the luxurious beach-front swimming pool, or opt for one of the 12 luxurious chalets that come with their own private plunge pool.
Creole Cuisine
There are multiple dining options offered throughout the day at CaranaBeach, including taking tapas beach orders and cocktails whilst you kick back, relax and lounge in the sun. The menu concept at CaranaBeach's elegant Lorizon Restaurant is inspired and sourced from the hotel's family owned farm, providing you with the freshest and most authentic produce of the island. Alternatively, there is a relaxing bar and lounge area with vast views across the ocean, providing a memorable dining experience.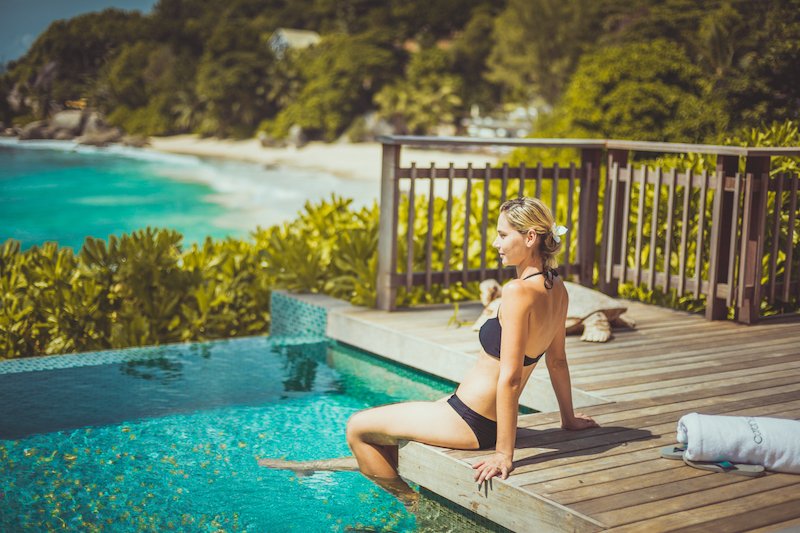 Things To Do
The Seychelles are a honeymooners haven, and CaranaBeach provides the perfect base in which to explore all the islands have to offer. Activities such as snorkelling, kayaking and island-hopping cater to the adventurous type, while exotic Creole cuisine and dreamy beaches provide the perfect dose of R&R for those who wish to escape the worries of everyday life. As CaranaBeach is situated on Mahé, home to the country's capital 'Victoria', the island has the largest selection of activities, whether you want to hike the island's mountainous interior at Morne Seychellois National Park, dive with whale sharks and giant tortoises or experience the culture and architecture of Victoria. A short 20-minute car or bus ride can take you to some fabulous tourist locations or indeed some hidden gems located throughout Mahé.
ESSENTIAL CONTACT
Carana Beach Hotel, Mahé: Phone +248 4383333; Email: info@caranabeach.com caranabeach.com

Denis Private Island
Combine your stay at CaranaBeach, with the dreamy and deserted paradise that is Denis Private Island. Situated 60 kilometres north of Mahé, Denis Private Island is accessible by a 30-minute internal flight and is known for its eco-friendly ethos and sustainable tourism. On arrival you are swept away by romantic whims and the powerful sense of seclusion of this tropical island, where hospitality is first class.
Denis Private Island are proud winners in the World Luxury Hotel Awards in 2014, 2015 & 2016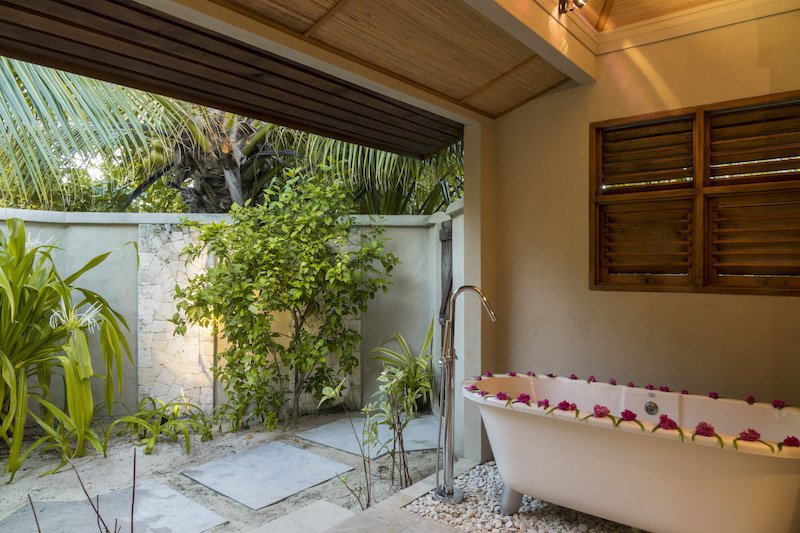 Beach Front Cottages
Spacious rooms echo the Seychelles' colonial past, from the furniture and wood-flooring fashioned at the island's carpentry workshop, to the refined simplicity of the décor and the exotic African influence. There are 25 free-standing cottages and villas on Denis Private Island, all which enjoy total privacy separated by the lush vegetation and within walking distance to the beach. There are five types of accommodation styles you an choose from, to suit any holiday preference including: the beach cottage, deluxe beach cottage, a beachfront spa cottage, the beach villa or even a family cottage. Opt for the luxury beach villa, with private beachfront location and extensive outdoor living and relaxation area with private courtyard and twin al-fresco showers for the ultimate honeymoon heaven. All rooms also have open-air bathrooms and courtyards to emphasise nature's calming influence.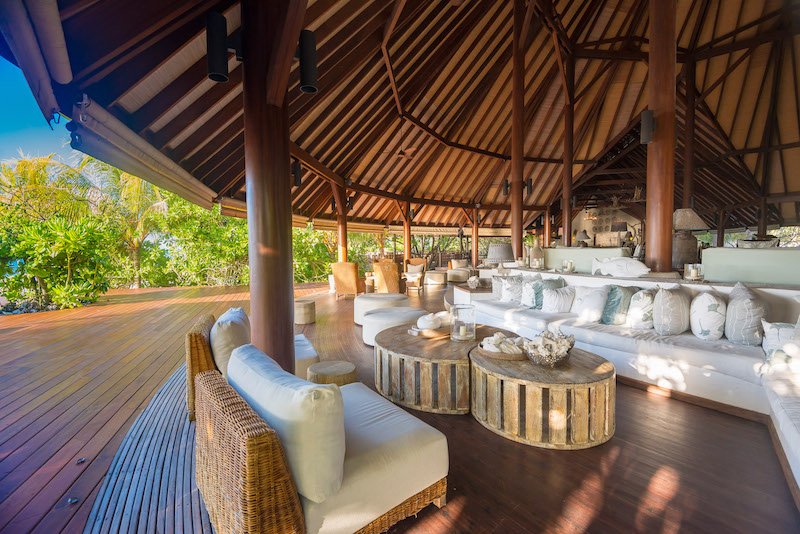 Eating & Drinking
Denis Private Island's kitchen gives a new meaning to the term 'farm fresh', providing a guilt-free experience in knowing what your eating was nurtured, grown and harvested within a few hundred meters of where your sitting. The island's international culinary team ensure that they serve fresh produce, while keeping staples that cant grow on the island to a minimum. Hearty breakfasts feature eggs and dairy, while lunch buffets showcase authentic Creole and international dishes. Evenings have a more sophisticated approach, with intricate five-course menus that showcase skill and creativity, all served whilst in the elegant restaurant or by a romantic candlelit dinner under the stars.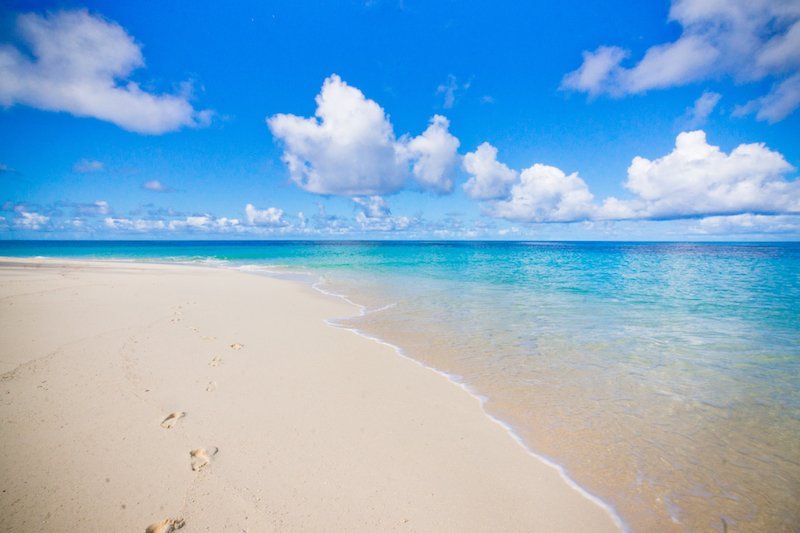 Activities
For such a small island, you will be surprised just how many activities you can experience on Denis Private Island. Take part in the daily nature trails and tours to learn about the rich wildlife on the island, help track the egg-laying of sea turtles on the beach, take a leisurely couples' bicycle ride throughout the lush forest, go snorkelling in the lagoon and experience the multi-coloured marine life or even shop in the quaint boutique store to bring home a little memento!
Spa
Sanctuary
Pampered from the moment you arrive, Denis Private Island also boasts nature's own spa sanctuary. Using only local ingredients, treatments are brought to you and your other half in your private beach cottage or villa to relax in the courtyard or alternatively by the beach outdoors, where you can zen-out to the soothing sounds of nature and the gentle lapping of the waves – sheer honeymoon bliss!
ESSENTIAL CONTACT
Denis Private Island: Phone +248 4288963; Email: info@denisisland.com denisisland.com
Sign up to Win a €35,000 Wedding at The Wedding Journal Show Dublin and you could be the lucky couple enjoying a honeymoon at CaranaBeach Hotel and Denis Private Island worth €11,000.