So, you've got engaged – congratulations! – Now the fun begins to set everything in place for the big day and start planning. You may be wondering where to even begin with organising one of the most important days of both your lives, and trust us; we know that organizing a wedding can be daunting process!
To make things that little bit easier and to ensure nothing is forgotten, Wedding Journal has put together a FREE downloadable wedding checklist of everything you will need to organise, on a handy timeline, to make planning your wedding a fun and stress free process.
Follow our countdown checklist from 18 months right up until your wedding day on everything you will need to do, and when. From when to work out your finances, to divvying up your guest list and when to book your dream honeymoon, we've covered it all!
Download our FREE printable checklist below and get the planning underway! Stick it on your fridge, put it in your wedding diary or position it on your wall to keep on top of all things wedding related! Who said organising a wedding was going to be hard?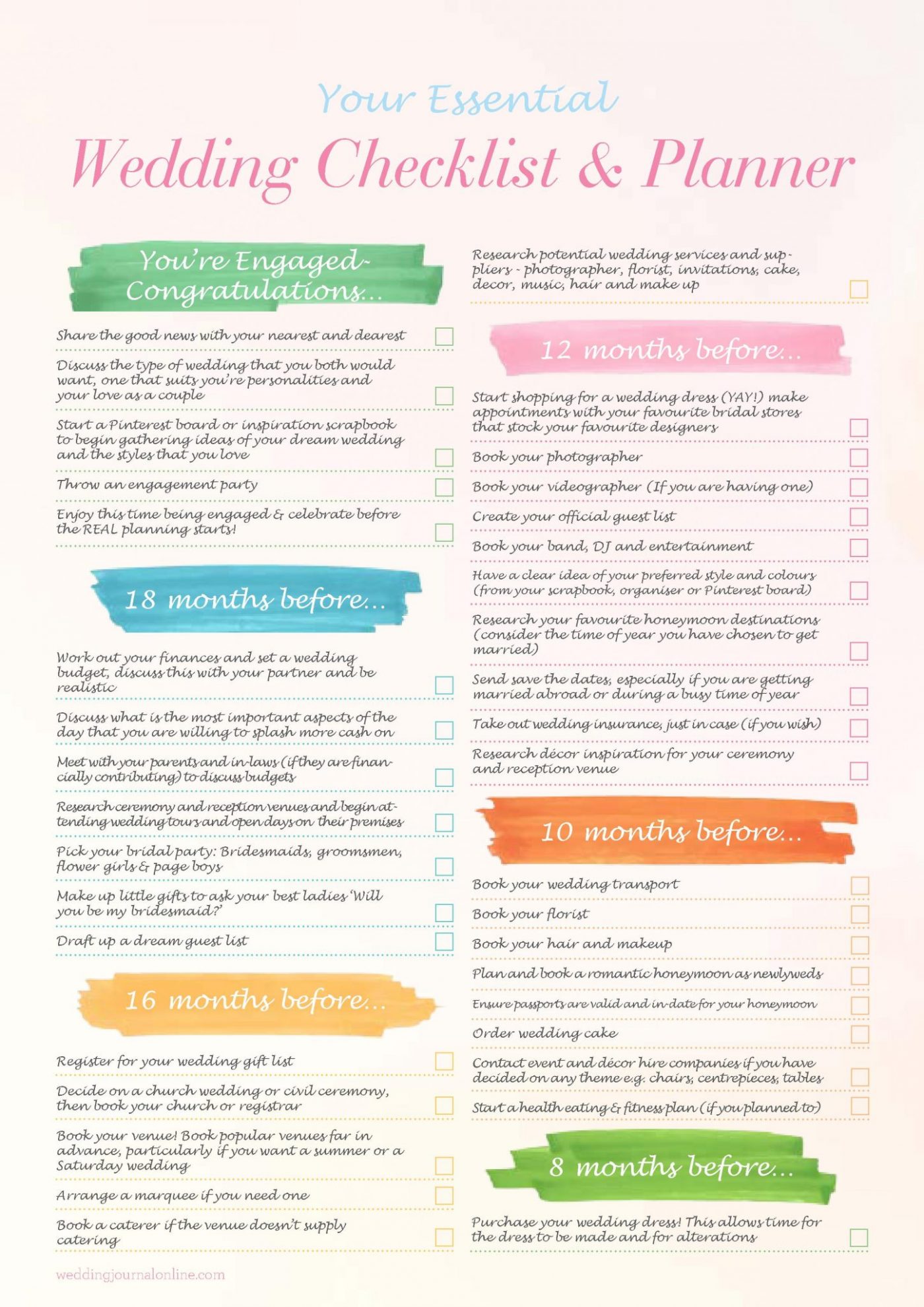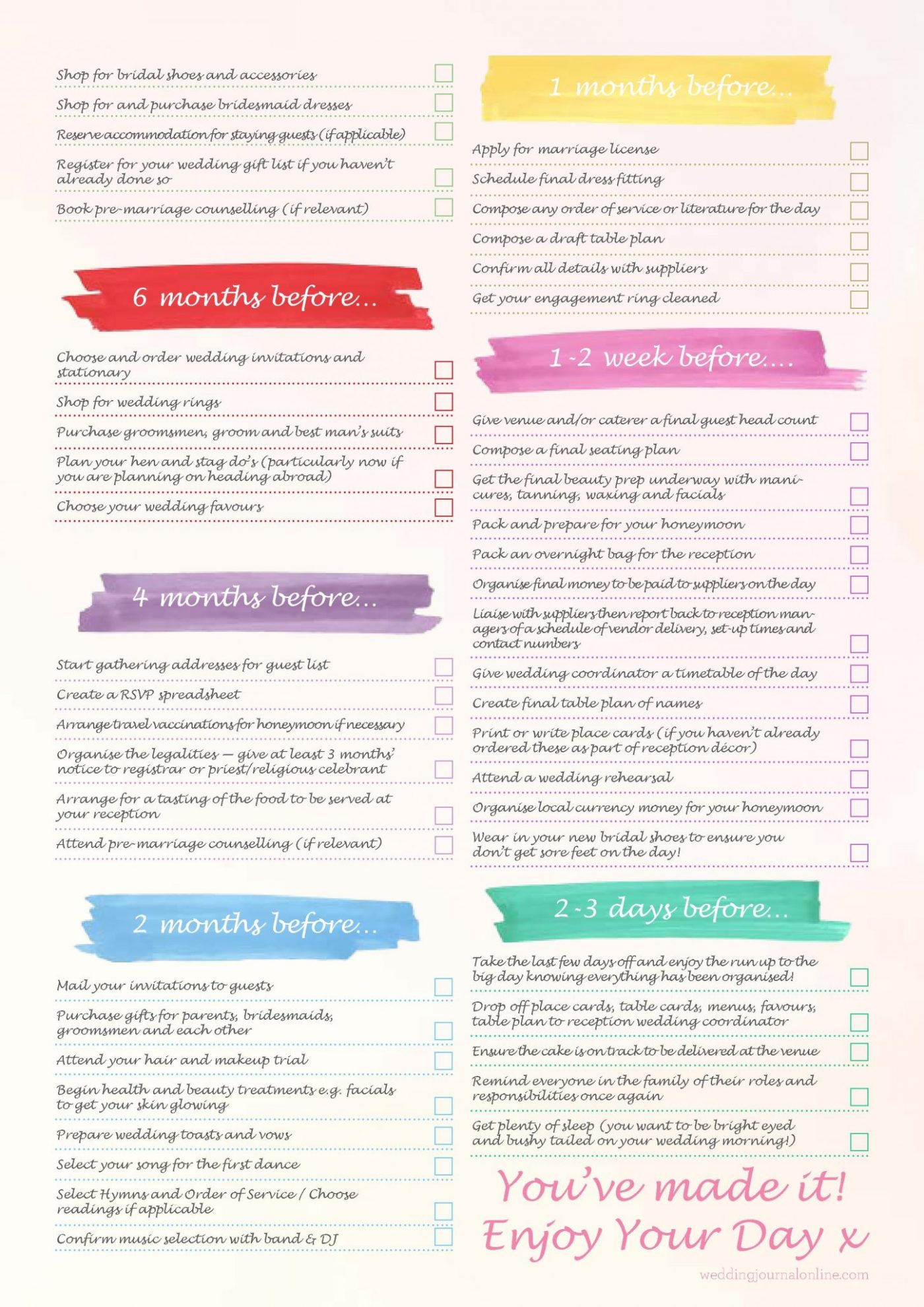 Combine our checklist and planner with a trip to the Wedding Journal Show this Autumn to be the ultimate organised bride!
The autumn shows are bigger and better than ever with hundreds of exhibitors offering brides everything they need to organise their wedding all under one roof! Plus with so many show offers to avail off you will also be saving as you shop! Whether a fun day out to source some last details or a way to help you as you begin planning your dream day – you can't afford to miss the Wedding Journal Show!
DublinL 23-24th September  in The Citywest Convention Centre
Belfast: 30th Sep- 1st Oct in the Titanic Exhibition Centre
Book your tickets here
Download our checklist now and get started!
It can be tough to find the ideal location for your reception, not to mention, arrange the caterers. But don't worry. Take a look at our new directory which lists the best Wedding Receptions & Catering in Co. Dublin.
Facebook Comments