Some daredevil couples are going to great lengths to capture extreme wedding photos …
Not content with 'normal' wedding photos taken with the bridal party in the countryside or on a tranquil beach for example, some newlyweds choose dangerous, exciting and unusual photo-shoot locations.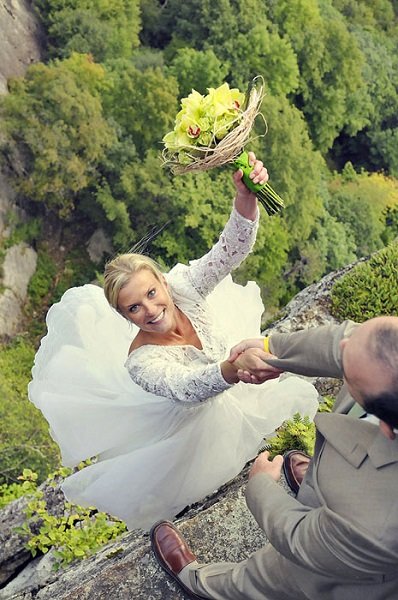 The demand for extreme wedding photos has really taken off in States and companies such as Philbrick Photograph specialise in adventurous wedding photography.
Photographer Jay Philbrick takes couples to a cliff face before lowering them down to a small ledge about 350 feet up.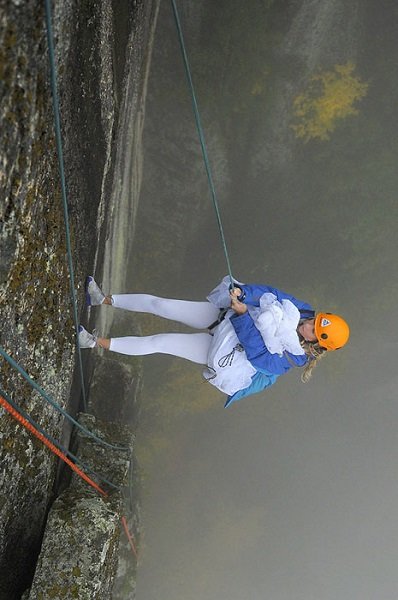 The subjects look like they are teetering on the edge of the cliff but they are actually safely secluded to the cliff-face with ropes that have been hidden behind them, and the results are incredible…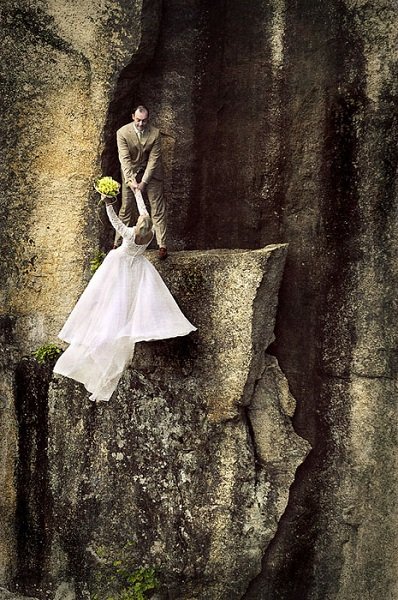 Other couples attempt stunts that are not quite so safe. The bride pictured below conquered the famous Lost Arrow Spire Highline in California's Yosemite National Park on her wedding day. Dressed in white she clambered along a tight rope 3,000 feet in the air; a feat that's recommended only for the most experienced and prepared rock climber.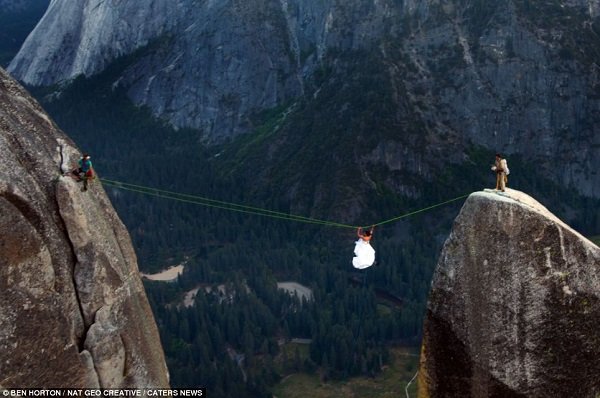 Skiing, bunjee jumping, underwater photo shoots are other extreme wedding photo album worthy activities, just don't blame WJ if you break a limb!