A feature wall will transform any bare area, inside or out, into a perfect photo opportunity – here's some ideas to get you started…
Say it with flowers
The indoor flower wall business is blooming ever since Kim Kardashian married Kanye in front of that giant rose wall back in 2014. While Kim's wall cost a cool $136,000, we're sure you'll be able to bet a better deal from a florist here.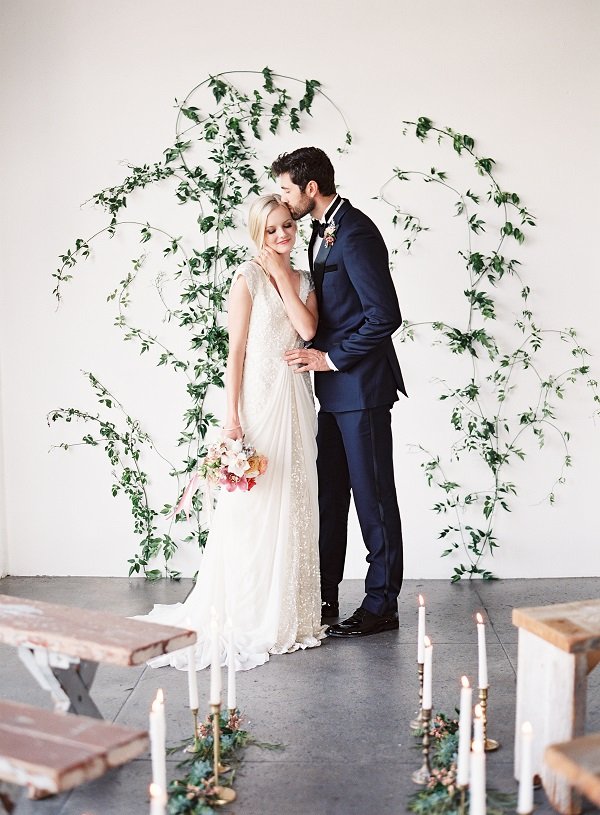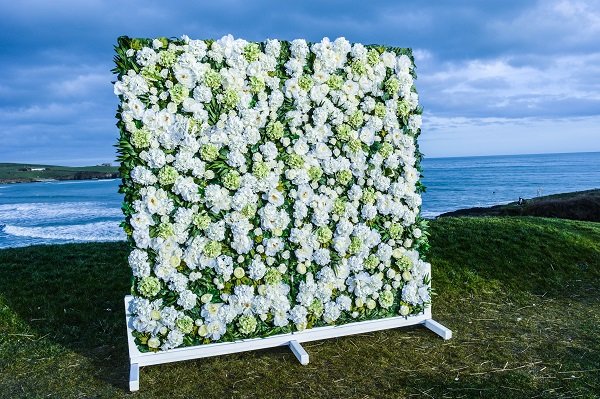 Light up your life
Add a touch of romance with a twinkling fairy light wall. Many hotels now offer a fairy light backdrop behind the head table, and the light walls can also be hired out from a number of suppliers.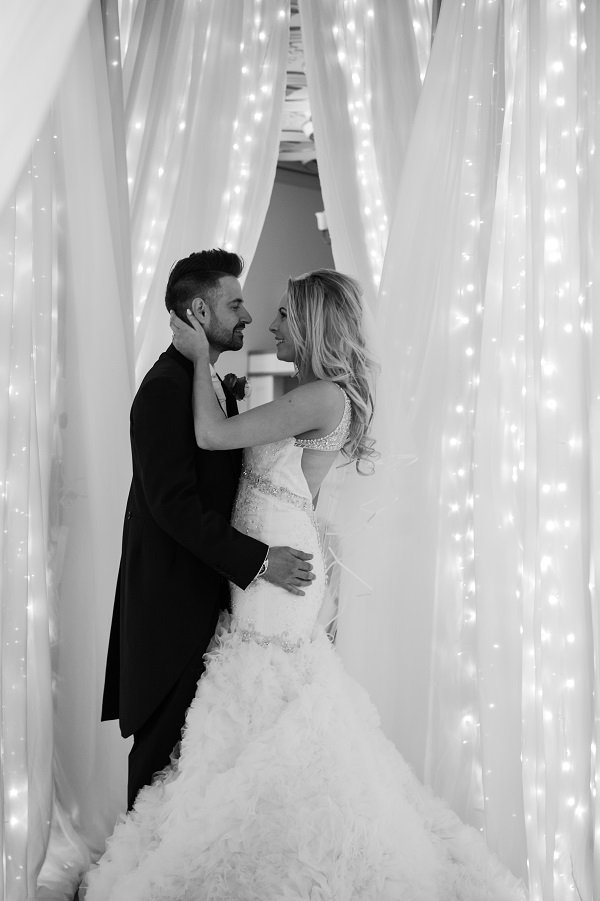 Pompoms and pinwheels
Pompoms, pinwheels and other paper props make a picture perfect backdrop for your own DIY photo booth, simply pin them to the wall and pose for the photo. Easy!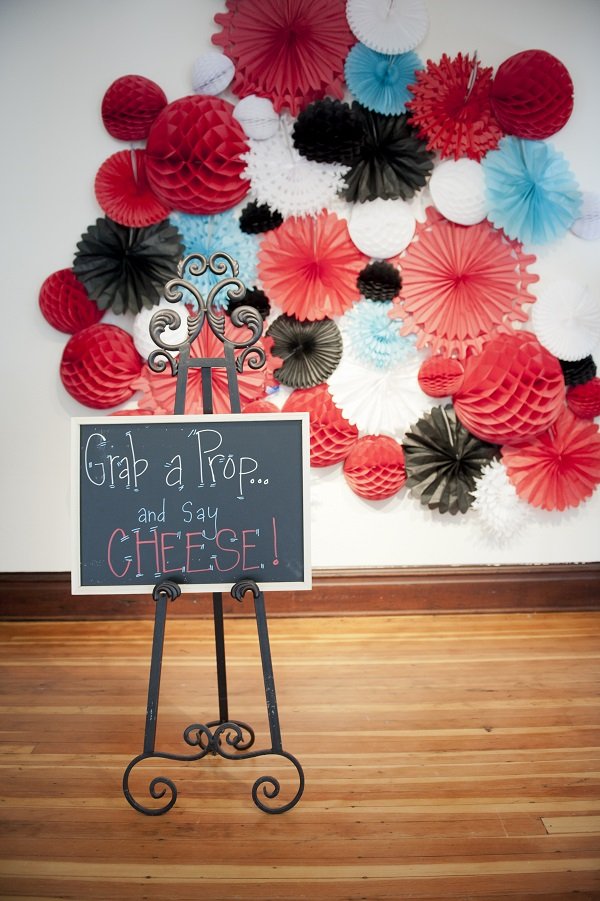 Rustic touches
This year we've seen an increase in the use of old step-ladders, distressed photo frames (without a glass or back), door frames, and vintage suitcases being used in feature displays – usually to display the seating plan. An upcycled display could also be used to dress a not-so-nice wall or bare reception area, and would tie in nicely with a rustic themed wedding.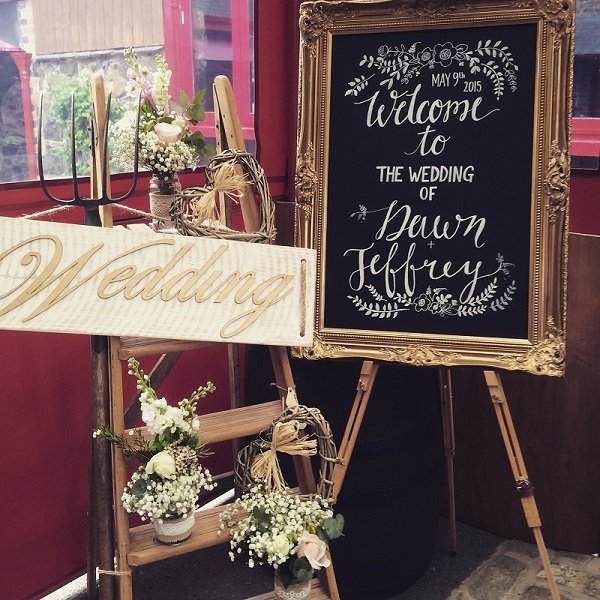 Piece of cake
When planning your wedding cake, why not plan a wedding cake wall also? Get creative and make your own feature wall with mismatched framed family photos, fabric strips, a colourful curtain, or art work.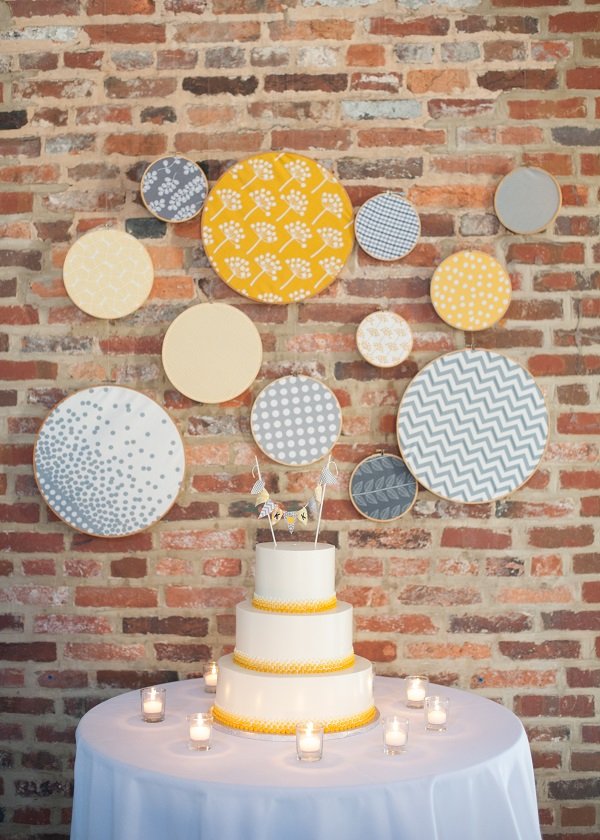 Get crafty
If you can't find a feature wall you like, why not make your own. The feature walls pictured look pretty simple but wouldn't be too difficult to recreate.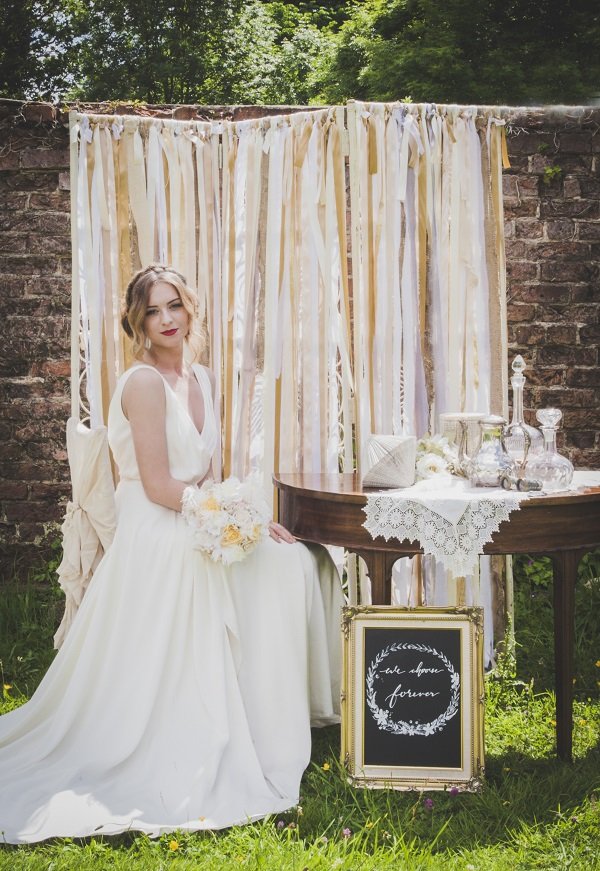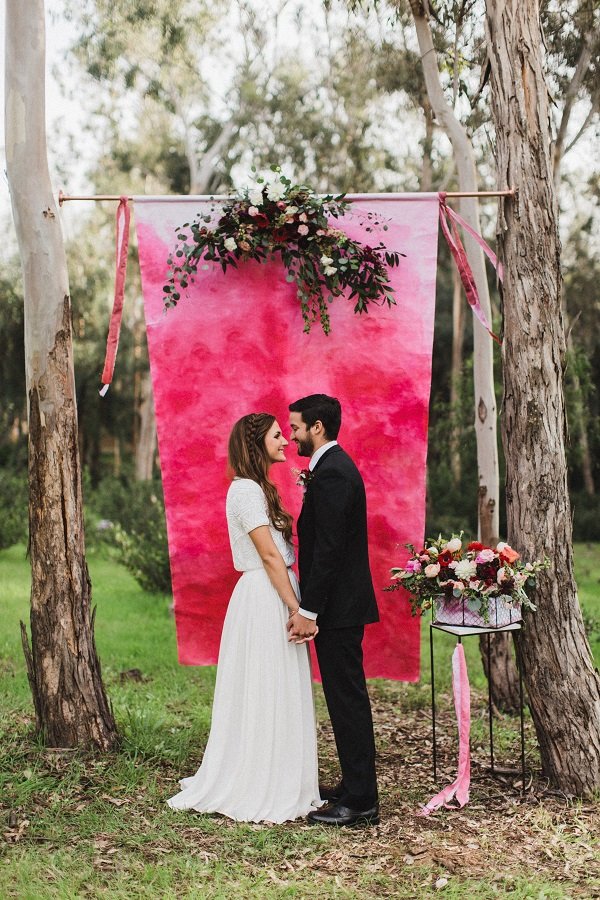 Facebook Comments