We spoke to the experts from Modeca who recommend finding your dream dress by figuring out what works for your body shape.
There are so many gorgeous wedding dress styles that is is hard to know where to start sometimes. Obviously you will have a style preference in mind, whether you prefer to opt for a timeless, classical dresses, a more bohemian look, pretty vintage or edgy and contemporary. However, the best place to start is with what its your body shape.
You often hear brides saying that the wedding dress they wore wasn't the dress they had in mind when they began their search. This is because what actually suits when you try a dress can be very different to your expectations.
So, with this in mind here are a selection of figure flattering wedding dresses from Modeca's new collection that will be the perfect starting point.
Fit & Flare

 
Classic, yet sexy all at the same time, the fit and flare gown is perfect for accentuating curvy figures. Yes, ladies if you have hips don't hide them under layers of tulle, flaunt them in a form fitting dress that flares out from the knee to perfectly balance your proportions.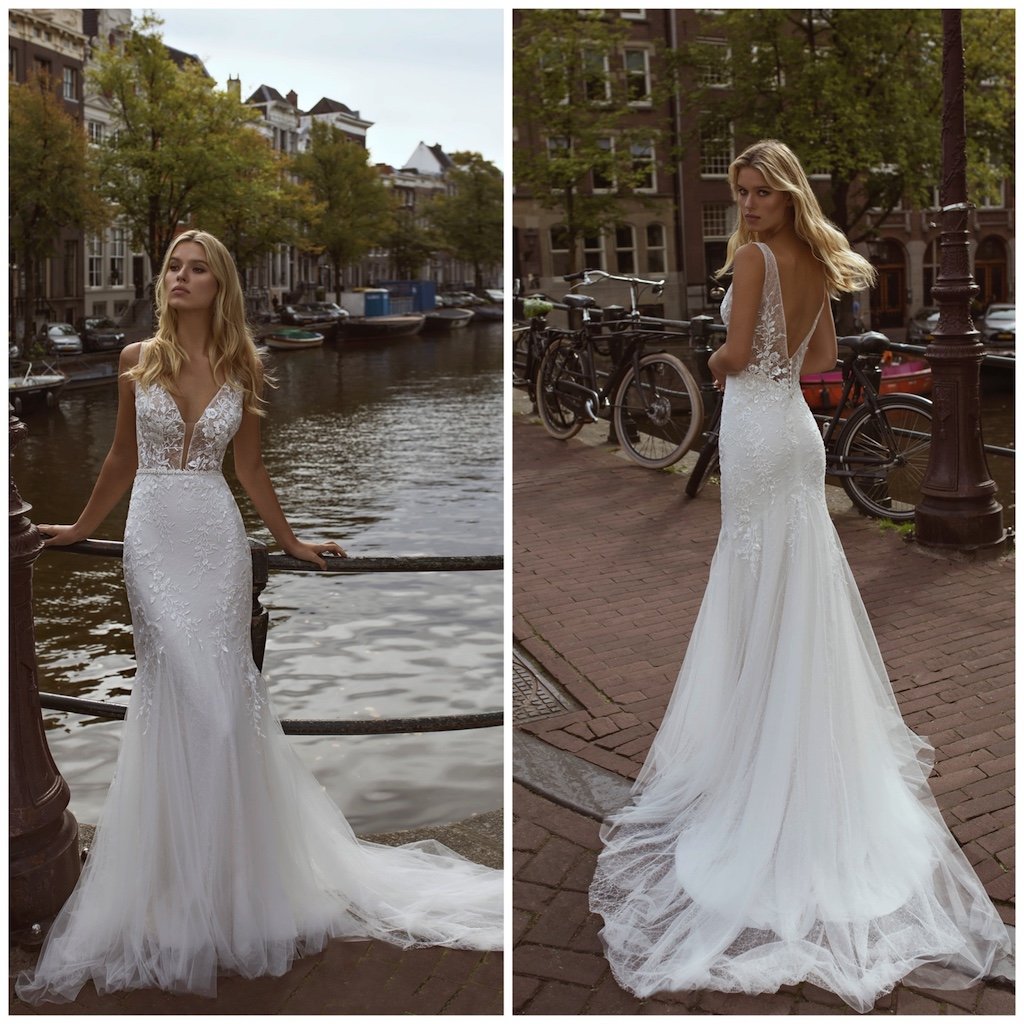 Feather is a beautiful gown with pretty floral detailing on the bodice and down towards the knees, before flaring out into a romantic tulle skirt. The plunging neckline and back also adds to the impact of this stunning gown.
Ballgown
The ballgown or princess wedding dress as it is also referred to is classic and timeless with a fitted bodice and a full skirt. This dress shape suits every body type, and is especially good for flattering the waist and hips. 
If you wish to show more of your bust, arms and shoulders then you can look at strapless necklines or spaghetti straps, but should you want more coverage, look at cap, mid-length or full-length sleeves and higher necklines.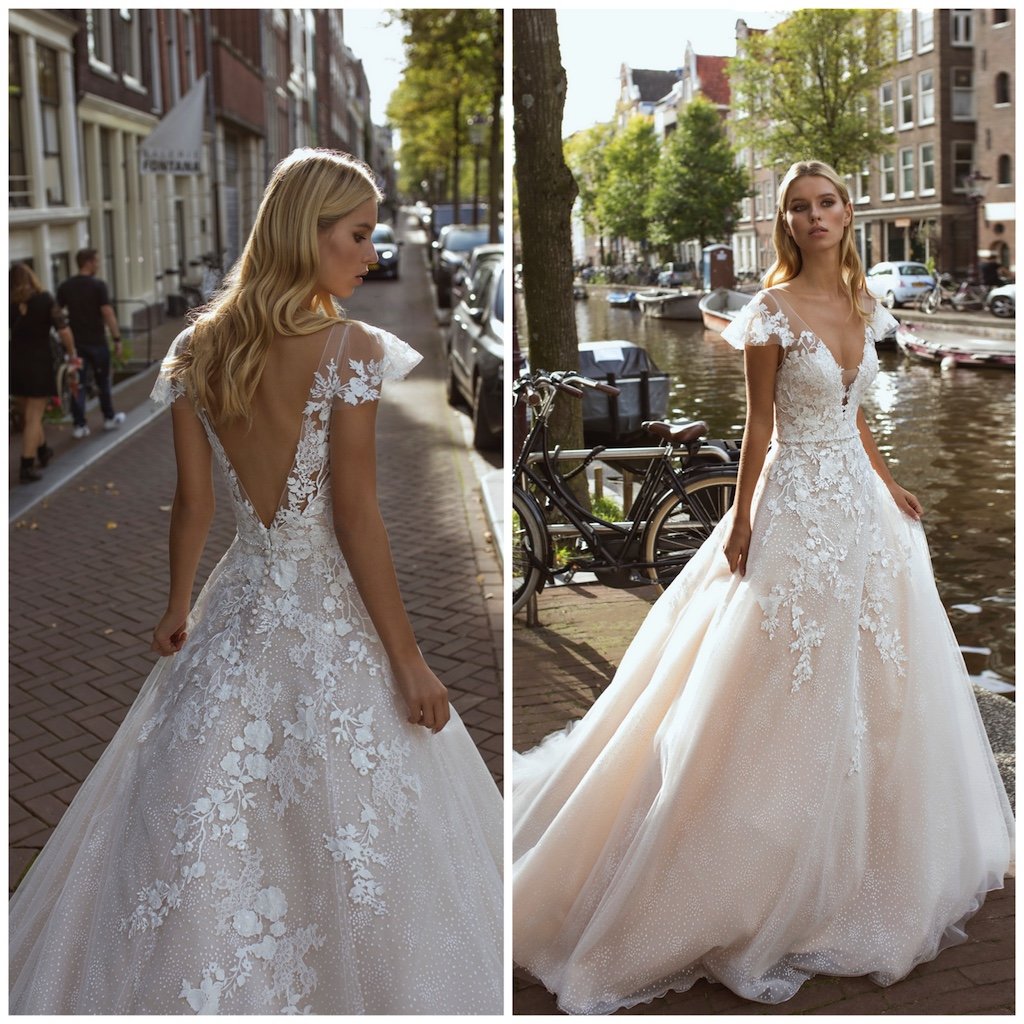 Finley is the romantic ballgown you dream off of wearing on your wedding day!  The floaty cap sleeve is perfect if you want to have some coverage over the top of the arm. The overall embellishment and detailing  on this dress is so feminine, yet the plunging neckline and back keep things edgy and contemporary at the same time.
Off-The Shoulder
These dress really suit lean, petite figures and this body type tends to go hand in hand with defined collarbones and upper arms, which look lovely when they're captured inside an off-the-shoulder neckline.
Federica is all about the neckline and a pretty lace and embellished belt around the waist is all of the detail that is needed to bring it to life.
Column
If you are petite and want to elongate your figure, a column dress can add length to your look. Simplicity is always a good thing if you'd rather not feel swamped in fabric.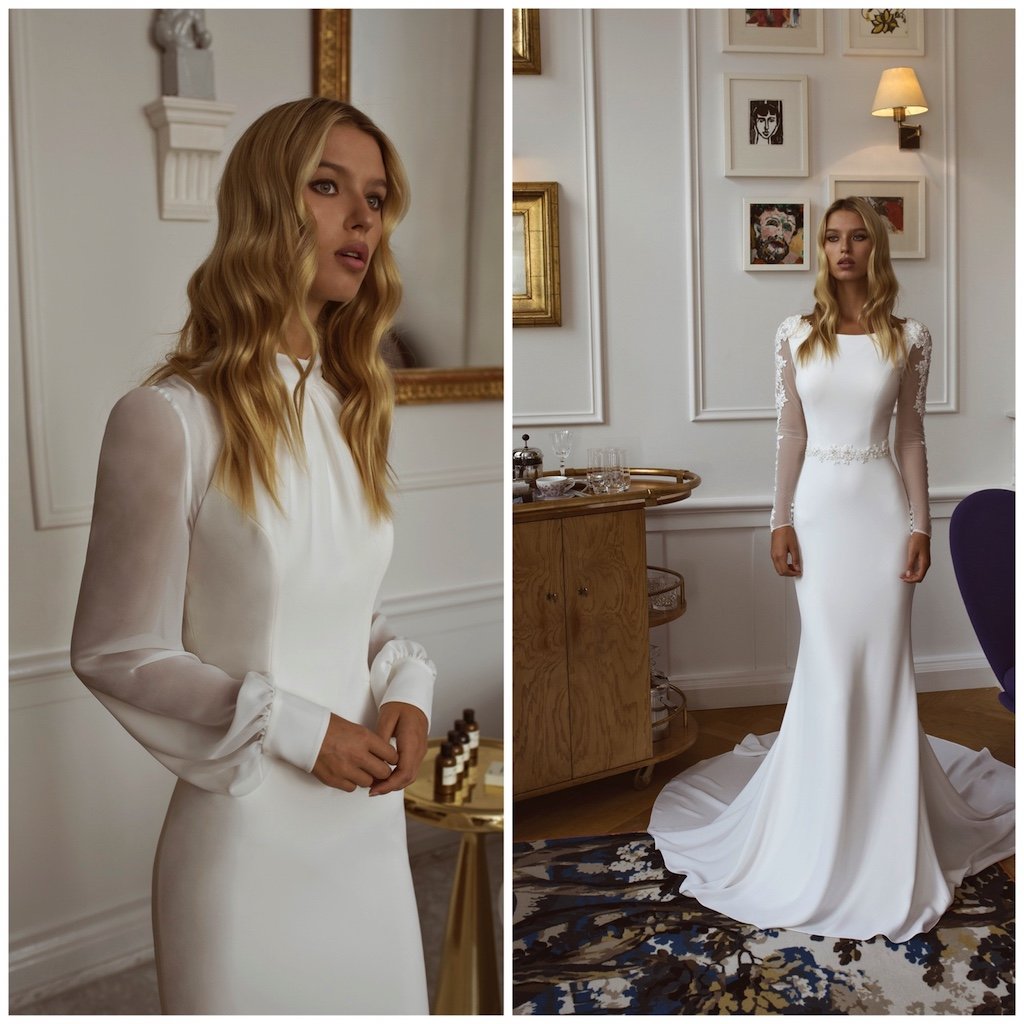 While Farah harkens back to the iconic style of Studio 54, Filipa offers beautiful detailing with sheer embellished sleeves and a waistband.
This will hopefully help as you begin your search for the perfect dress, but it really does take you to try different styles and see what is the perfect fit for you. 
To see more looks from Modeca and where to shop click here
Featured image: Farida from Modeca