Green bridesmaids dresses will bring a fresh and delightful colour way to your Spring/Summer wedding day. Here are some of our favourites…
Pastel tones are always a hit for bridesmaids at spring weddings and green is not as overdone as soft pinks and powdery blues. 
A minty green colour scheme will give a fresh colour scheme that will blend beautifully with white or ivory and other pretty pastels, should you wish to take either a neutral or coloured scheme for your wedding flowers.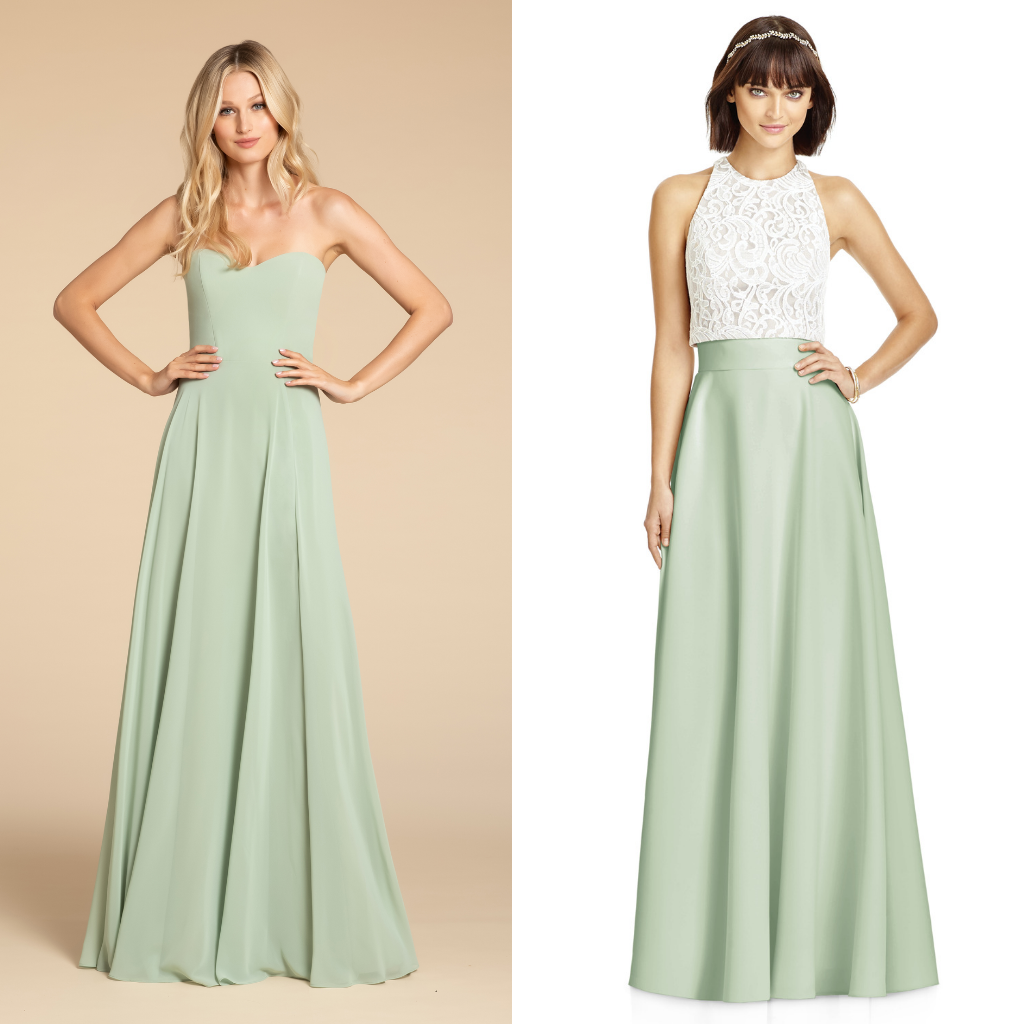 As Lydia Styles from True Bride comments, 'Green tones will always match the greenery within a bouquet, creating a beautifully simple and elegant palette. Greens also complement neutral tones such as nudes and ivories, no matter the completion, a green tone will help to bring your day together.'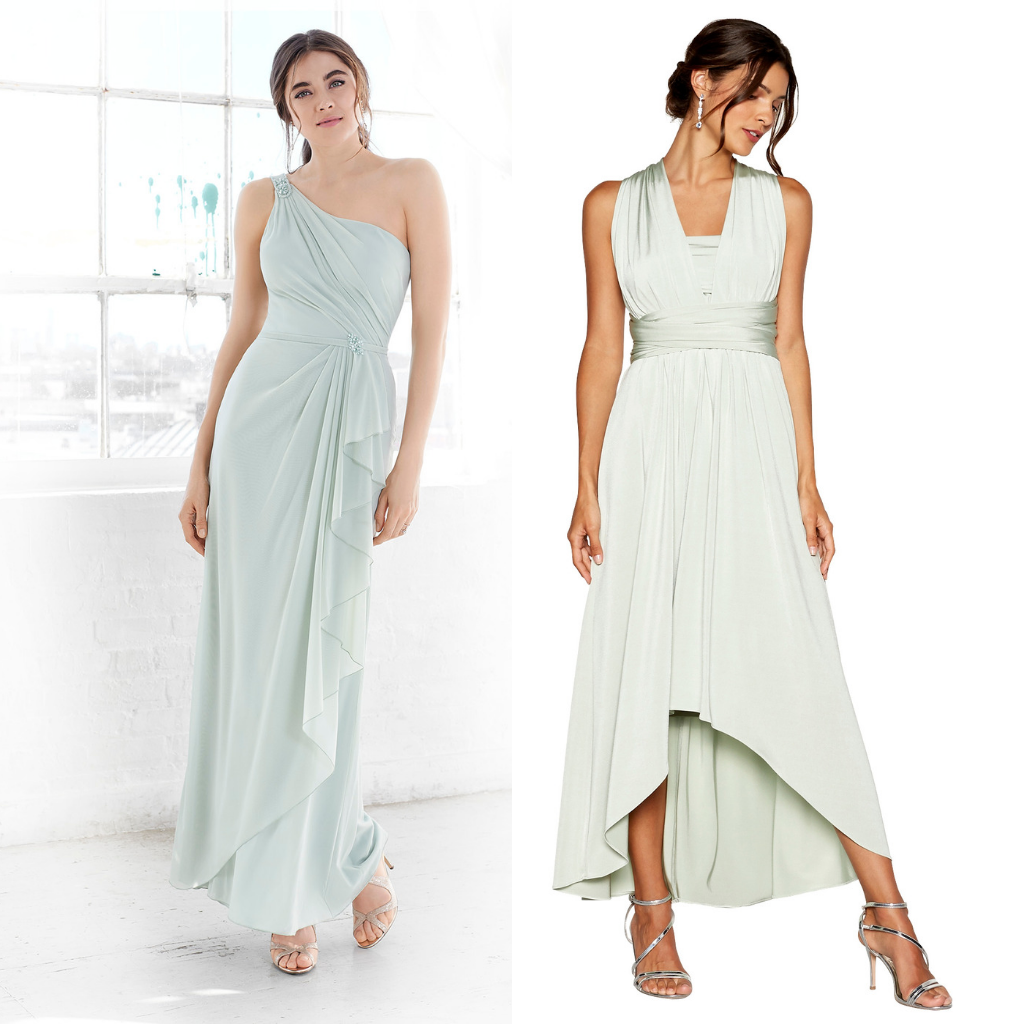 This beautiful colour suits a variety of dress styles as you will see from the selection we have chosen here and offering more than one shade, you will find one that looks great on every skin tone.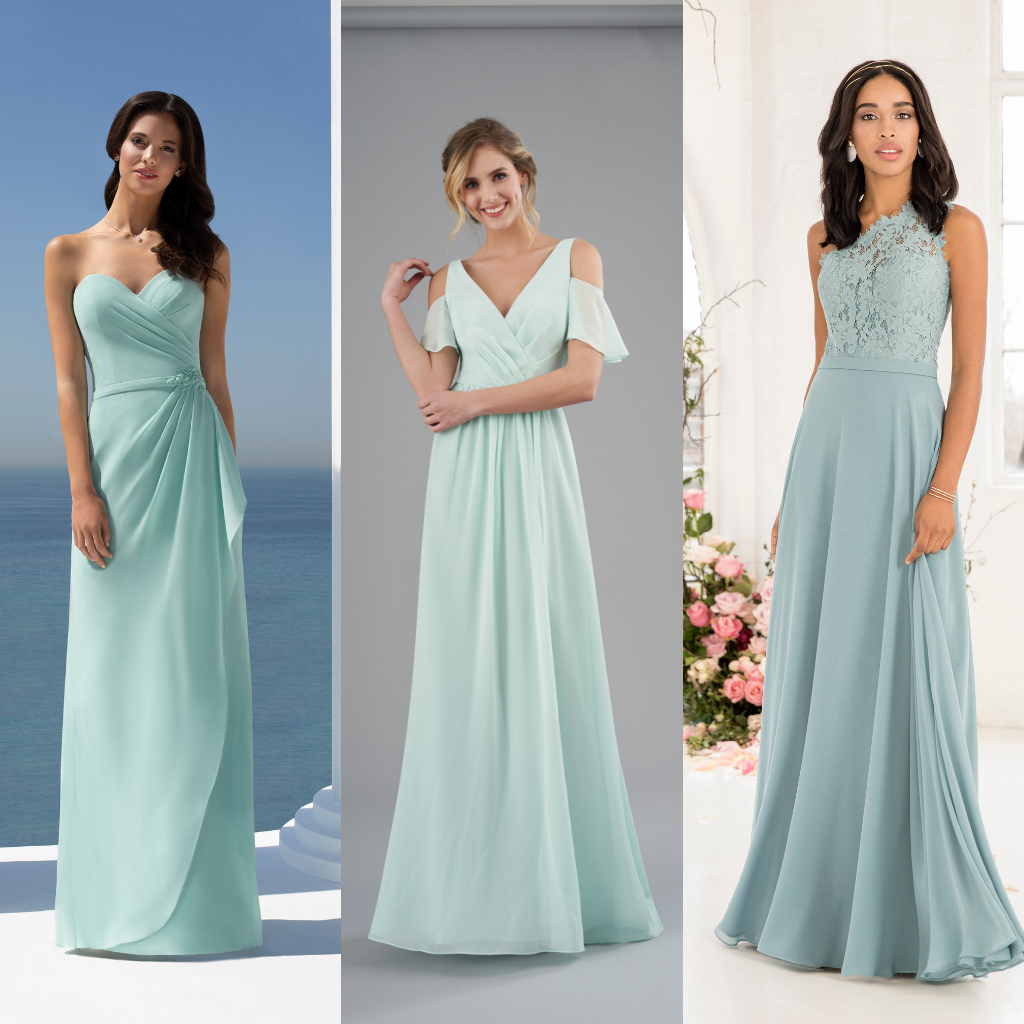 Featured Image Credits: Thea & Eden in Mint Green from Wed2B