From soft, floral hues to sparkling silver accents, winter is the perfect season for a sophisticated grey and lavender inspired wedding.
For too long brides have felt that a winter wedding must incorporate red in some way or another. While red's bold and vibrant aura is a stunning accompaniment to any wedding ceremony, it isn't the only colour which you can associate with a winter big day.
We have fallen in love with lavender this season and think it works beautifully with tones of grey and a touch of silver. The best part about this colour scheme is that sparkle isn't out of place either, so brides can feel free to play about with their wedding design and create some personality with both their personal and venue decor.
The Dress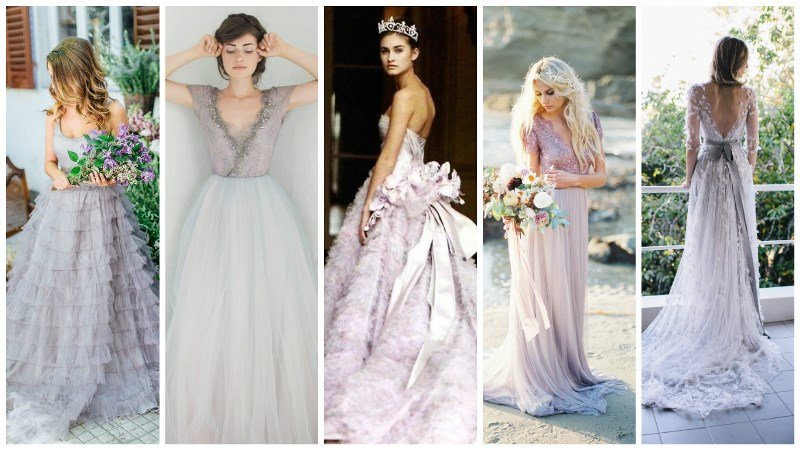 If you are opting for a lavender and grey wedding, we think an off-white dress is the best place to start. While we love a traditional wedding dress, we can't help but be inspired by the creative colour hues that keep popping up on the runway. Grey and lavender are interchangeable colours and one can easily blend into the other to create a unique mix of the two, meaning you don't have to pick one over the other. In terms of fabrics- tulle, chiffon and lace are dramatic choices for a coloured dress and additional features such as ruffles or beaded waists/necklines add to the natural femininity of the gowns.
Complete the Look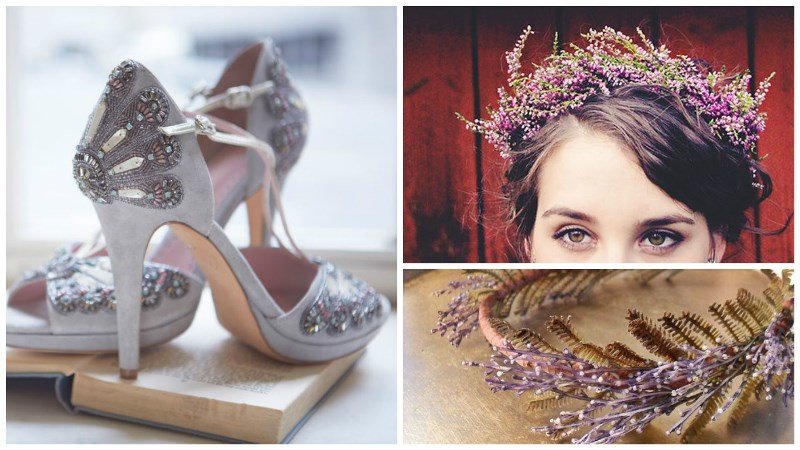 Any bride knows that while the wedding dress is the most important part of the 'bridal look', it needs to be supported by some stunning accessories as well. Lavender is more than just a scent, it's an accent too and can be used to enhance and decorate in completing your outfit. For a bohemian feel, incorporate actual lavender flowers into your headpiece or as a waist-belt, but if you want to keep your look sleek and modern, go for sparkling lavender-coloured accessories instead.
The Maids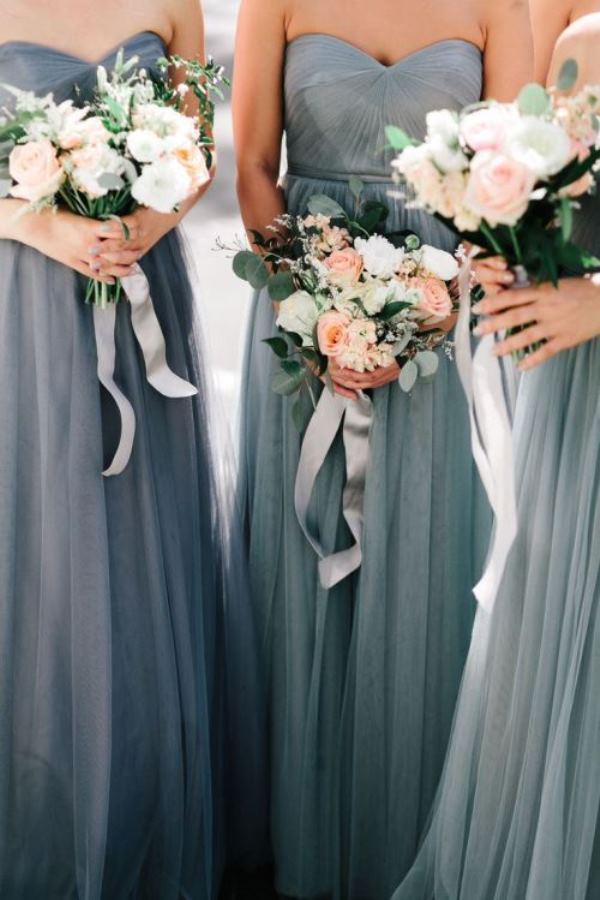 If your wedding dress will involve an off-white colour, like a purple or blue-grey, then be careful what shades you dress your maids in. Slate grey dresses will look stunning with a soft lavender grown, but be careful the strong grey hue of the bridesmaids gowns doesn't leave the bride looking washed out. We recommend dark grey or vibrant lavender if the bride is wearing a variation of white (ivory, cream, etc), but if not, then take along your wedding dress to any bridesmaids shopping trips to make sure everything has a cohesive look.
The Cake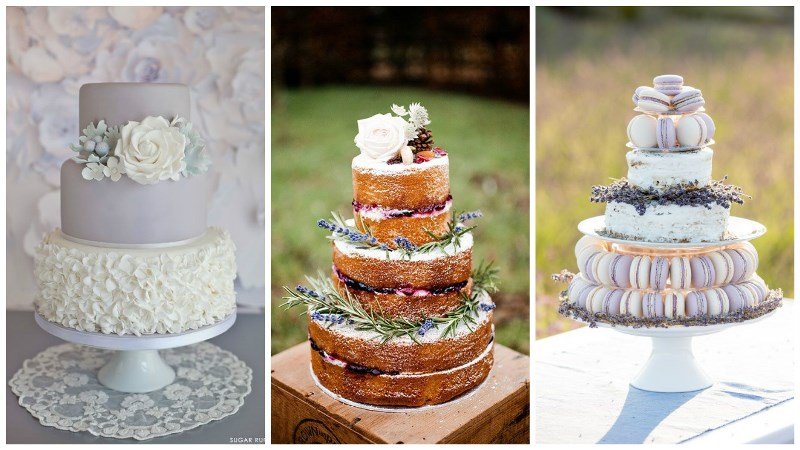 How beautiful are naked lavender cakes? Naked cakes were all the rage in 2015, and seem to be growing in popularity for 2016. Simply ask your wedding cake designer to craft a delicious Victoria Sponge, then dot with springs of fresh lavender. If a traditionally iced cake is more your taste, then a combination of lavender, grey and white works perfectly. For an unusual twist, incorporate macaroons, cupcakes, cookies or our favourite for 2016- doughnuts!
Flowers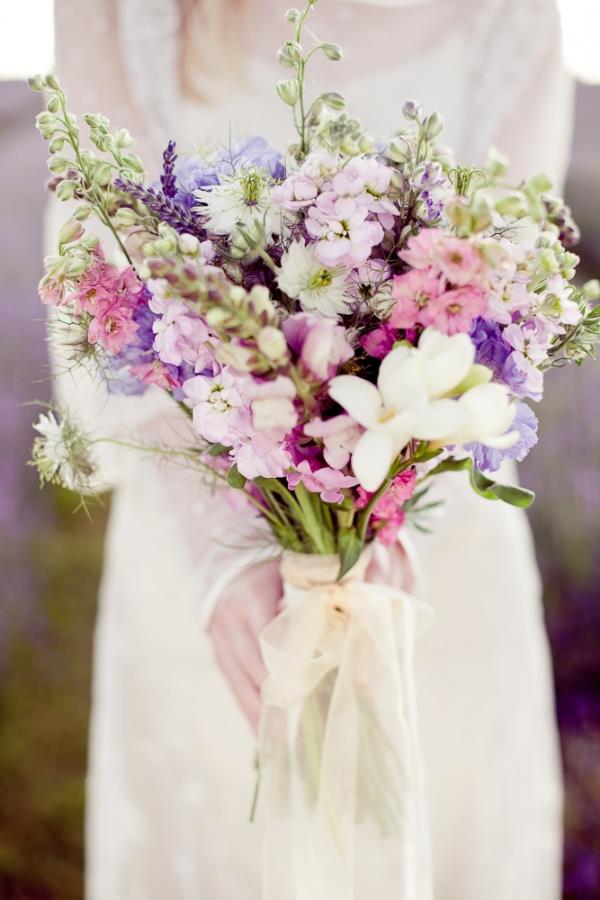 Don't feel as though you need to have a lavender bouquet at a lavender-hued wedding. Flower bouquets are the perfect opportunity to play around with tones of your colour scheme to allow darker or brighter shades to creep into the mix, without overpowering the look of your wedding. Purple-toned bouquets look stunning against grey bridesmaid's dresses, or a cream-coloured wedding dress. Also consider this when planning centrepieces which usually incorporate green to break up colour monotony.
The Table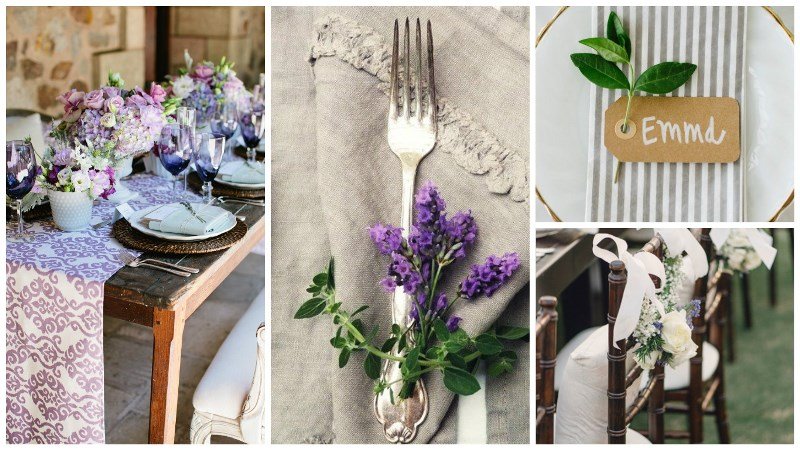 Naturally the easiest way to decorate a lavender-hued wedding is with lavender, as springs can be placed around cutlery, on chairs, or in centrepieces. If your wedding is taking a minimalist approach when it comes to flowers, then consider dots of greys which can modernise a reception. Grey and silver stationary, such as menus, namecards, wine lists, etc, can be a beautiful wintery addition to the table and don't be fooled into thinking grey can only work with silver as it also looks stunning with gold.
Wedding Favours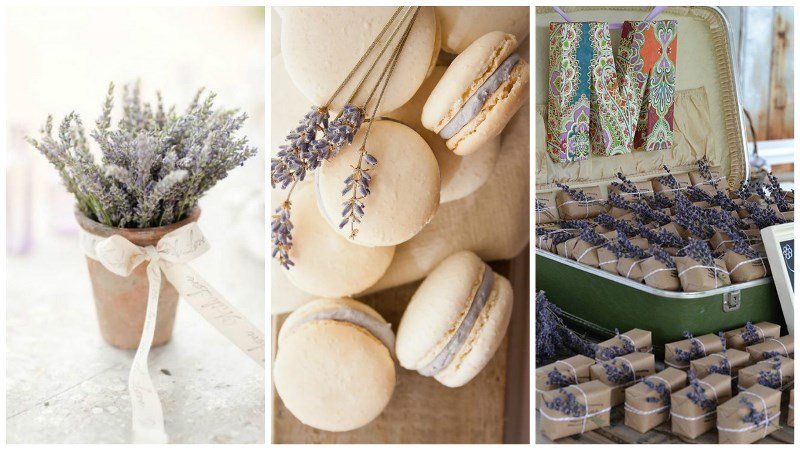 Go subtle and romantic with wedding favours for a grey and lavender hued wedding. The colour choice lends itself to a feminine feel, and we love the idea of delicate French Macaroons or pouches of lavender-scented potpourri for guests to take home. We recommend avoiding placing favours on the table as they tend to clutter the area and get overlooked by guests, and instead create a table for them close to the exit for people to grab one before they leave.
Featured Image: Eddie Judd Photography