Let's face it, we all want to look our best when we tie the know so WJ have brought you a guide to healthy lifestyle changes for before the big day


With wedding planning one of the most stressful tasks a gal can embark on, it often leaves brides feeling out of control when it comes to her own sense of self. Many brides admit to falling off the wagon when it comes to their health and fitness before the last hurdle- their wedding day- and gaining a few unwanted pounds.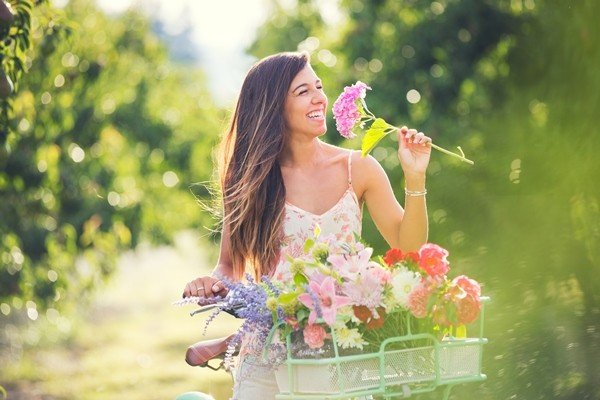 With that in mind, we've put together some easy, healthy lifestyle changes you can make to your routine in the weeks leading up to the ceremony to ensure that you are your best version of you before you saunter down that aisle. We love every body and every shape, but know that every bride wants to be confident and carefree. Remember- a healthy bride is a happy bride!
Drink lots of H2O
We can't stress that one enough. DRINK LOTS OF WATER. At least two litres, preferably three. Water will flush out all the toxins in your body and leave you feeling hydrated, refreshed and noticeably healthier. It's is our most under-used beauty treatment and can aid in everything from stressed out skin to bloated tummies, so glug that water and reap the rewards.
Exercise for at least 20 minutes everyday
Fat-burning starts after you've been exercising for 20 minutes, so make sure you're getting at least that much in on a daily basis. Whether it's a walk around your neighbourhood or a spin class, every sweaty step counts! Its also a great natural stress relief, and can take your mind off of the things that worry you before the big day- such as cold feet or finances.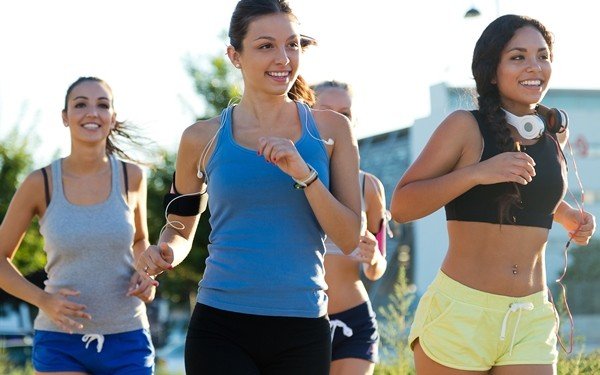 Incorporate fruit and veg into every meal
This one is easier than it sounds. Add spinach to your Spaghetti Bolognese, or banana to your morning porridge. Chances are the addition of the healthy greens will leave you feeling fuller, and the vitamins and minerals you'll be incorporating into your diet can help your skin and body to shine.
Learn about what's on your plate
They say education is the key to success, so learn about the foods you're putting into your body. What happens to a potato to make it into a chip? What kind of meat is in a McDonald's burger? Why are carrots good for me? Exploring the background of foods may be the key to unlocking why you should or shouldn't want to eat them and help you maintain willpower in the future.
Try a six-week training program
Most 'couch to 5k' programs or strength-training workshops run for six weeks, meaning it's the perfect opportunity for you to drop a dress size while increasing your fitness levels. Usually these plans only require minimal input, since as two nights a week, and you may benefit from the social support of other like-minded people who are on the health wagon!
Plan your meals ahead
How many times have you been caught out grabbing some fast food late at night because you haven't planned anything for dinner? Eliminate this by planning your meals ahead of time and making sure they are healthy and nutritious. Make a big pot of chicken soup on the weekend and portion it out, or fill your freezer with homemade meals you can grab at a moment's notice.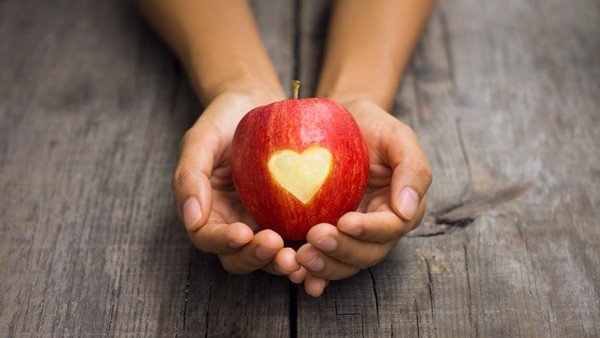 Avoid eating out on a regular basis
We all love a slap-up meal at our fave restaurant, but restaurant meals can pack a calorific punch if the chef is liberal with his oil, salt and butter quotas. To cut the calories, swap starchy sides for steamed vegetables and consider halving your main to take part of it home.
Limit your booze
We love a glass of wine as much as the next girl, but sometimes that nightly glass of wine may be what's contributing to your expanding waistline. Limit alcohol intake to one or two nights a week, and stick to clear spirits like vodka, or a glass or two of red wine.
Find a health and fitness buddy
Going it alone is painful, lonely and downright boring. Enlist your BFF to be your support for shedding a dress size before your wedding and you may have more success than just going it alone. Bootcamps across Ireland offer hen do packages tailored towards getting your whole bridal party in shape before the big day, or what about enlisting your hubby-to-be to come along as well? He's your partner for life and chances are both of you may need to take the edge off with some carefree physical exercise before the ceremony!
Featured Image- Zen Girl