Going abroad for your hen-party? If so, then it's important to pack the essentials when you're off having fun with your hens.
We've all been there before. Jetted off somewhere and realised halfway through the plane journey you left your charger at home. But fear not, we have created a list of items you need to pack for your 'do. Don't go anywhere before reading this!
Sun Cream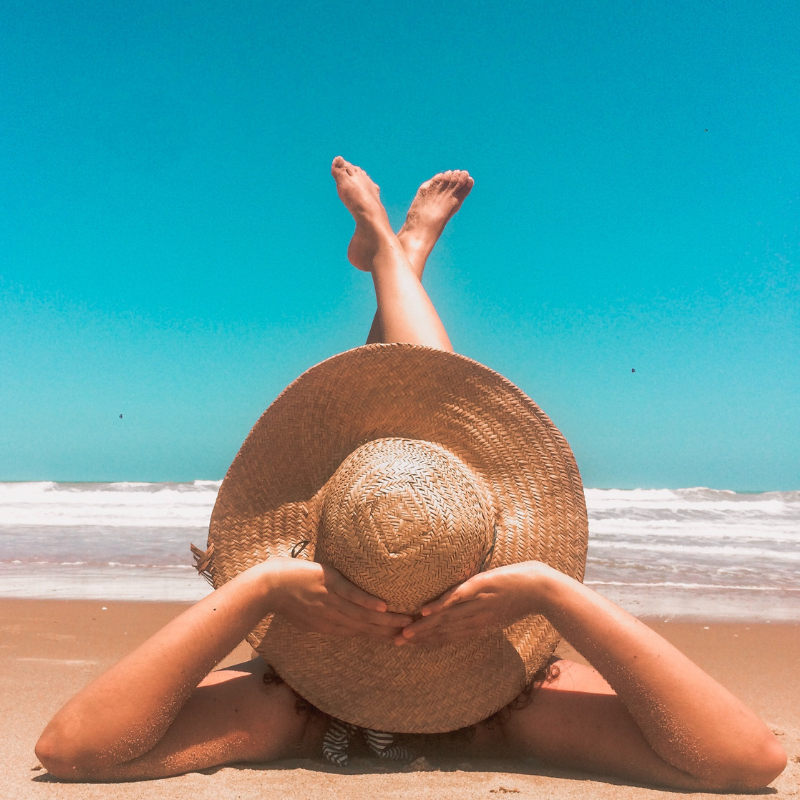 Heading to the beach? Planning on lounging by the pool or spending a lot of time in the sun? If you're travelling to a warm climate, it is so important to pack high quality SPF and sun-cream. Nobody wants to be peeling off burnt skin on their hen do!
Passport & Travel Documents 
Your passport is by far the most important thing to pack! So if you're travelling beyond the Ireland and the UK, make sure you don't forget it. However, your passport isn't the only travel document to take on your hen do – don't forget things like accommodation confirmation emails and your travel insurance policy. You never know when you might need them.
Foreign Currency
If you're heading to Europe or across the pond, you'll need to make sure you have enough and the correct foreign currency to keep you going. Yes, you can always fall back on your bank card if you haven't quite brought enough cash with you, but there may be hidden charges. Go to the Bureau de Change before you leave to get some spare cash and be on the safe side!
Outfits 
It's best to be organised so pre-plan your outfits before you go! Make sure you pack suitable clothing such as shorts, t-shirts and light outfits if you're going somewhere hot or suitable clothing such as jackets and jumpers if you're going on a ski hen do. Also make sure to pack comfortable clothes for the days where you'll be feeling a tad fragile!
Custom Printed T-Shirts  

A hen party would not be complete without customised t-shirts! No self-respecting hen party would be complete without them, so make sure you have t-shirts uniquely printed with the name of bride before you jet off to give you hen a more individual touch. We love this personalised t-shirt from Hen Party Superstore.
Accessories & Decorations 
Make sure you don't forget to pack your hen essentials! Any decorations or  accessories you've pulled together will need to be packed securely into your case, so they don't get damaged. You could risk it and fit them into your hand luggage, so you know they're safe – but beware, something a bit naughty may slip out going through the baggage scanner!
Gifts & Games 
Want to inject a little more fun into your hen party abroad? Why not be a little more creative with your hen entertainment – organise some beach games, have a cocktail making competition or arrange a series of presents for the bride-to-be to find in various locations around the resort or hotel.
Flat Shoes  
If you're jetting off for a jam-packed city break, you're going to need some comfy shoes to see you through. While it's fine to pack heels for nights out, opt for flats instead to save your feet from some intense pain through the day.
Make-Up & Skincare

We all know how great it feels to get dolled up, so remember to pack all your make-up essentials when off on a hen party abroad. Whether it's your favourite lippie, eye shadow palette or mascara that makes you feel great about yourself, make sure you don't forget them!
Medical Supplies 
We all know that one friend who is destined to have a blister or twist her ankle five minutes into the trip, so packing a medical kit with you is an absolute essential!  Whether it's painkillers for that inevitable hangover or plasters for those painful blisters, a medical kit will be a God send.
Chargers 
We are all slaves to technology and when going anywhere never mind hen parties, we are constantly using our mobile phones and other devices. So when you're abroad, make sure you bring a charger for all your electronics to save you any inconvenience.
Adaptors
Probably one of the most easily forgotten items that often gets overlooked, make sure you bring an adpator to any country of the UK and Ireland as pretty much every country has a different plug socket! You don't want to arrive at the hotel or accomodation to realise you can't charge your phone when it only has 1% battery left!
…………………………………………………..
Need more help and inspiration for planning your big day? SAVE at The Wedding Journal Show Belfast at the TEC Belfast on Saturday 5th and Sunday 6th October.  Book your tickets here!
Facebook Comments