With news that Pippa Middleton's wedding to James Matthews on cost a staggering £250,000, we couldn't help but look at how lavish and expensive weddings have become.  With tying the knot becoming increasingly expensive, and the average wedding costing around £20,000, it is no surprise that couples are finding ways to lower the cost of their wedding day without scrimping on style.
Darren Williams of Primotionalcodes.org said that although you want to have a perfect wedding day, the "last thing you want to do is blow the budget and spend the whole day worrying about just how much cash you've splashed" making a few small changes in different aspects of your wedding can save you money in the long-term. From venues, catering, dresses and honeymoons nothing is cheap when it comes to weddings. The team at Promotionalcodes.org have put together a few tips and tricks as to how you can be clever with your cash for the big day.
DIY
A popular way to make your budget stretch is to take on some 'DIY'. Along with your partner, calling in your nearest and dearest friends and family to help out could help save you money. This could be in any aspect of the day, whether it be in the decor of the reception venue, helping make small favours/gifts for guests, writing invitations by hand or creating name plaques for the table settings. Small savings such as this all add up, whilst also adding a lovely personal touch to your day and could save you a small fortune in the long-run.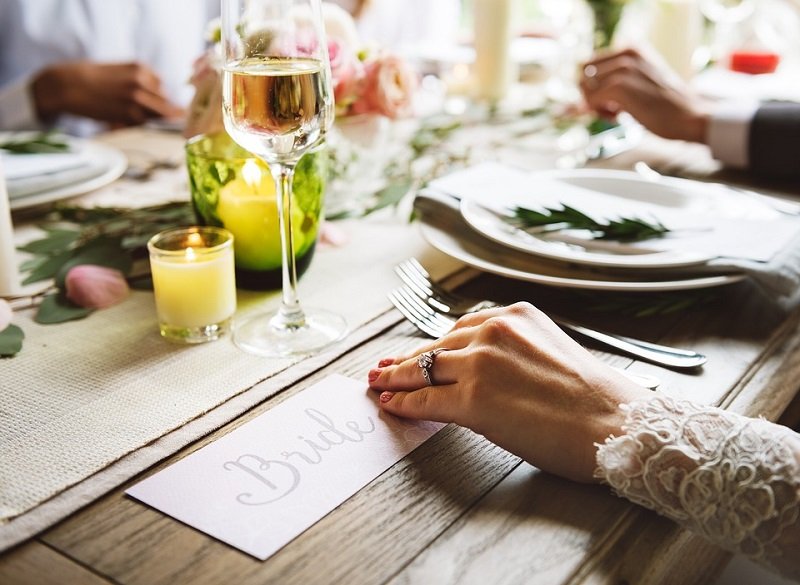 Time of Year / Day of Week
Choosing to get hitched outside of 'peak-season' months of June-September in the UK could save a huge amount off your wedding bill. Venues charge a significantly higher amount for weddings in the summer months due to the likelihood of better weather. Venues usually do winter wedding and spring wedding packages which are great for when on a budget. Similarly, getting married on a Saturday could add an extra £1000 onto your bill compared to a weekday. Still fancy your wedding on a summer's balmy day? Why not host it on a weekday to save the cost here- just make sure to give guests plenty of notice.
The Dress
Popular with many brides-to-be, attending bridal boutique's sample sales is a sure way to find a dress you love at a fraction of the price. Often with up to 80% from their original prices, many sample wedding dresses are still in pristine condition by the best designers, only been tried on in the host boutique many a few times. Be open minded to the sale rails within bridal shops too- there may be a timeless dress from last season that would easily transcend into the new season with style. Alternatively, many retail high street stores have now been launching their own bridal and wedding collections, with some serious stylish options all with a lower price tag (e.g. ASOS, Topshop).
Hair & Makeup
Do you have a friend that always has flawless makeup? Why not ask them to lend a hand and create your bridal look with some practice- they are sure to be flattered. If you don't have anyone close to you that is handy with makeup, maybe take to apprentice or junior beauty makeup artists in your local area- their prices will be cheaper and you can find some real talent.
Suits
Another solution on how to bring the cost down on your big day would be to hire groomsmen and groom's suits instead of buying. However, in some cases these can be just as expensive; some would suggest purchasing suits for the groom's party from the high street for the same price as hire. This way, the men can wear their suits again for other occasions and you get to save money- it's a win-win.
Cake
If you enjoy baking then attempt at baking the cake yourself (even if it takes a lot of practice!) it is still a fun activity to get stuck into and adds a personal touch to the day. This is becoming a trend, as Olympic diver Tom Daley admitted her baked his large 'psychedelic' wedding cake for his castle wedding in May 6th. Go down the DIY route and you could be saving hundreds on wedding cake.
Bridesmaid dresses
Similar to the bridal dress, heading for sale rails in bridal and occasion wear shops is the way forward. High-street shops also have introduced bridesmaids sections into their bridal collections, a must if you have more than a few bridesmaids. There is also the option of getting family members who are handy with a sewing kit to make little bridesmaids dresses, making for a unique look.
Wedding Cars
Some couples save money by hosting the ceremony and reception in the same location, which also cuts out the stress of travelling for guests. However if you are having your ceremony in a church for example and your reception elsewhere, why not ask a friend with a nice car to provide the transport? It can also save you hundreds.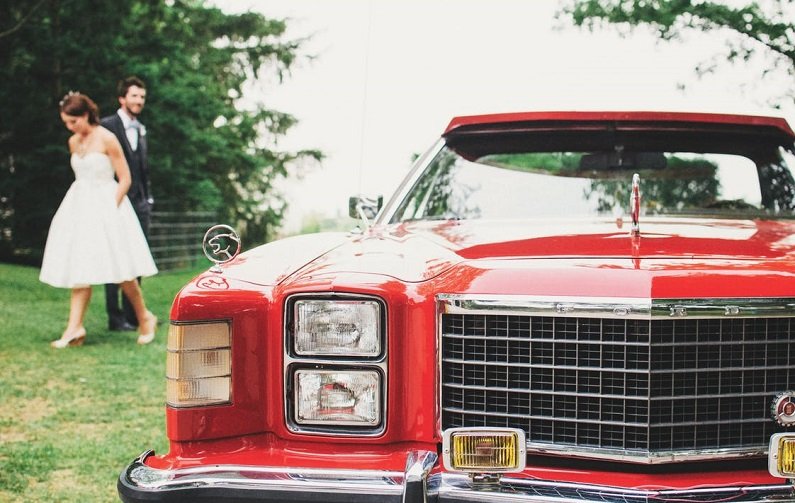 Wedding Reception
The largest portion of your wedding budget usually goes to the wedding reception for hire. Promotionalcodes.org suggests looking for unique and quirky venues that are a little more unusual, such as village halls or converted barns. Catering within venues can also wrack up some serious bills, by keeping the menu simple you could save on money. You could also hire a bar, rather than supply all the drinks- this way you'll pay a nominal fee for the bar and the bar company can make money on guests drinks.
Wedding Flowers
A great tip by garden enthusiasts is to buy flowers in-season to get them at a slightly cheaper rate. You could also get them directly from a wholesaler and grab the bridal party in for making delicate hand tied bouquets- this always looks great for a shabby-chic wedding.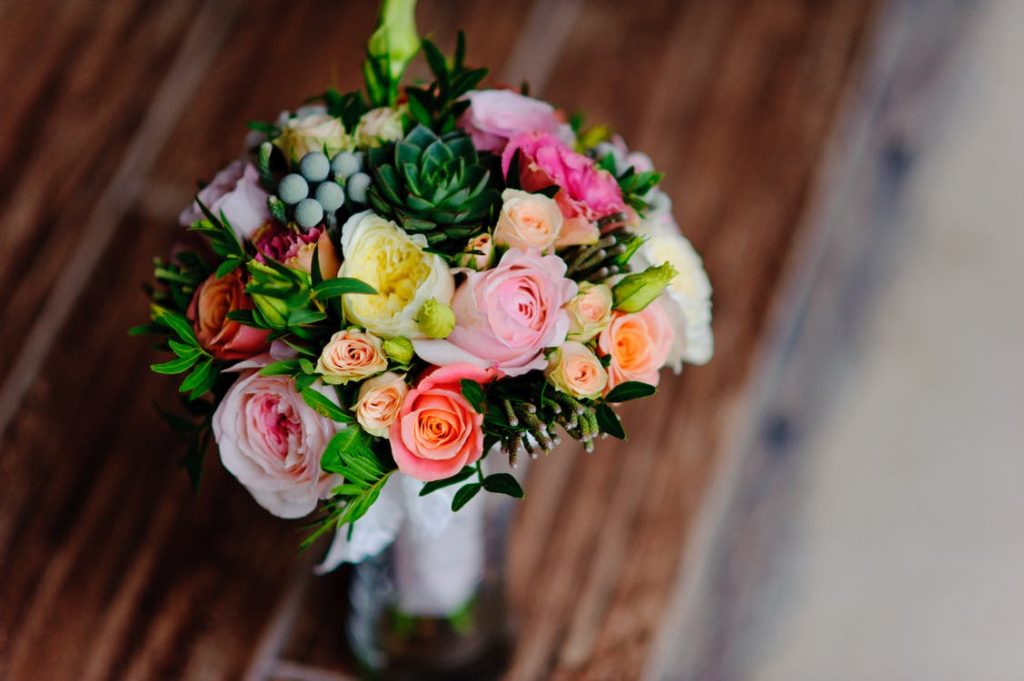 Photos
Hiring a wedding photographer can often set you back thousands, look for a newly established photographer if you still would like a professional opinion as they will have cheaper rates for just starting out. Alternatively, if you aren't too fussy about photographs why not ask guests to 'happy snap' with cameras and smartphones, uploading them with your wedding hashtag online. This way you can log in and print them out, you are sure to capture a more intimate look of the day.
So if you don't have the £250,000 budget that Pippa Middleton has (which is 99.9% of us) but don't want to scrimp on style, then there are various little ways you can cut back on your wedding to save yourself a fortune, whilst adding personal touches to your big day.
Set featured image credit: Wedding, Pexels
It can be tough to find the ideal location for your reception, not to mention, arrange the caterers. But don't worry. Take a look at our new directory which lists the best Wedding Receptions & Catering in Co. Louth.
Facebook Comments