Follow a few simple rules to spend only what you need to before you walk down the aisle.
Money, money, money. 
Sing that to the tune of ABBA and you'll know what we're on about. And no one knows the importance of money more than couples in the throes of wedding planning. Everyone wants the wedding of their dreams… just not many people can afford it.
We want to help. If you're struggling to budget for your big day then read on, as here are the best ways to spend less on your wedding.
Create a Bridal Budgeting Diary.
This is more than just a wedding journal- its your budgeting bible. Write a list of everything you need for your wedding day. Then give each item it's own page. Call a number of suppliers for quotes and write them all on the relevant page. Keeping an organised file of what you're going to spend and who can offer what is the key to managing your money and keeping costs down.
Top Top: To save even more, abandon a paper diary altogether and open an excel spreadsheet.
Make a 'Wedding-Piggy-Bank'.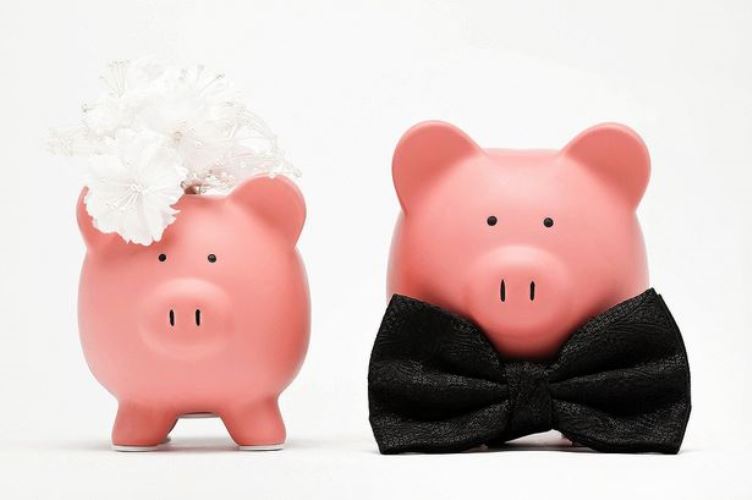 At the end of the day, empty your pockets or coin purse into a piggy bank specifically set-up to save for your wedding. If you're diligent with it you could save up a fortune in no time as all.
Top Tip: Set up a bank account specifically for saved pennies and hide the cash card for it so you're not tempted to sneak into it.
Be flexible.
We all want a wedding on a Saturday, but the truth is that Saturdays are the most expensive days to get married on. Consider a Friday or Sunday wedding instead and watch the quote price drop.
Top Tip: Ask your chosen venue if you can have a daytime celebration instead of a nighttime one which should lower your costs even more.
Don't be afraid to haggle.
Asking for discounts can seem cheeky, but don't forget- if you don't ask you don't get. Inquire what the best price is from a supplier and see if there is any wiggle-room for further discounts or seasonal offers.
Be cutthroat with your guest list.
Haven't seen them in three years? Cut. Work with them twice a week? Cut. Your second cousin's mother-in-law's grand-daughter? Cut. Yes it's your wedding day and you want everyone there- but do you really want to pay for everyone to be there? We think not.
Top Tip: If you're struggling to budget everyone into your luxury big day, then throw an 'after-wedding' party. This can be a cost-effective party in your home which is less formal than the wedding itself.
Ask your mates.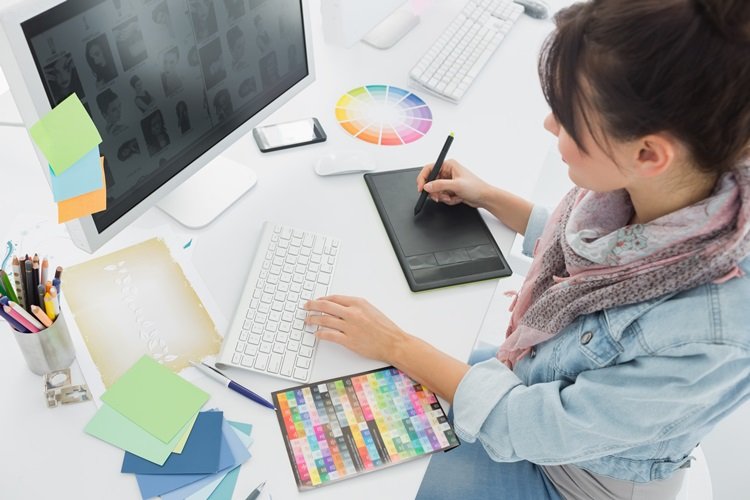 If you're friend is really good at graphic design, then why not ask if they can design your wedding invites? Not only will you get a more personal product, but they may do it for you as a wedding present. This also works for your wedding cake, decor and even music!
Top Tip: Ask if they will supply in lieu of a wedding gift. Its in a win-win in our opinion.
DIY what you can.
If you have the time and the creative energy needed to craft a perfect DIY wedding day- then do it. While you will have to pay for supplies (paints, tools, decor) you'll still save a fortune in the long run. Things you could DIY include table centrepieces, wedding favours and backdrops.
Read More: 33 Simple Wedding Decor DIYs
Read More: IKEA Products Perfect for your Wedding
Consider what you really want as a wedding gift.
It can be a bit embarrassing but if you want cash- ask for cash. A simple note in your wedding invitation can inform guests that you are hoping to incur some of the wedding costs and would appreciate their help by giving a monetary gift as opposed to an item.
Avoid having a wedding dinner.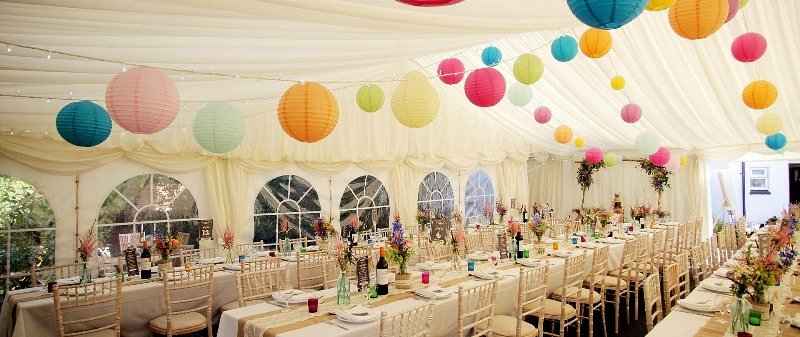 Evening meals are the most expensive meals you can offer your wedding guests. To save some dosh, throw on a wedding breakfast, brunch or picnic-style lunch. Each of these lend themselves to a quirky buffet style which will be seen as more eclectic and less cheap.
Consider a second hand or sample dress.
Wedding boutiques frequently hold end-of-season sample sales filled with gowns at rock-bottom prices. Failing that, check out local charity shops for any bridal bargains or speak to loved ones about wearing their dresses. Your mum, aunt or even older sister may be flattered that you asked to wear their dress again.
Mix and match bridesmaids dresses.
So many brides give their maids a dress and then tell them 'you can wear it again', when they really can't due to style/look/season/taste. We say pick a bridesmaids colour scheme (ie- purple), then tell each bridesmaid they have to buy their own dress but it can be any purple dress they choose.
Honeymoon at an 'awkward time'.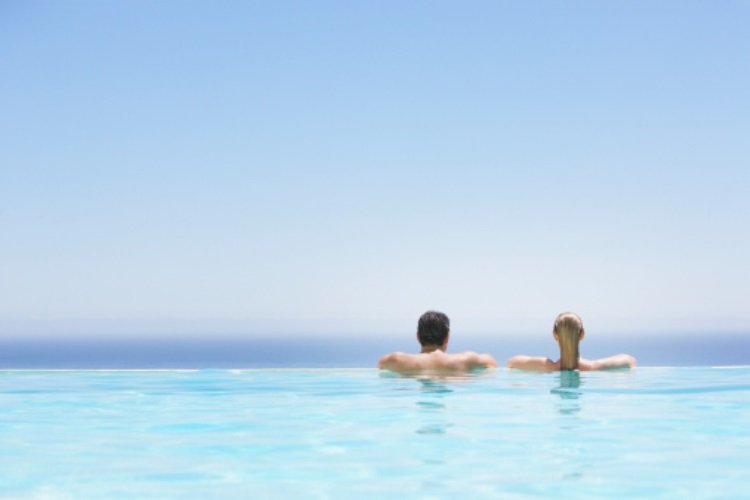 Everyone knows the most expensive times for travel are Summer, Christmas and Easter so try and avoid them at all costs, even if it means honeymooning after the wedding has long gone. The unpopular times are called 'Dead Zones' and include:
All of January
Beginning of December (first two weeks)
Autumn
Spring (excluding the two weeks around Easter)
Top Tip: When you do go on your honeymoon, use the term A LOT. Mentioning you've just gotten hitched might lead to upgrades, free champagne and other unexpected perks.