From the styling and props, to the menu and signage, we have your barn wedding covered!
The humble barn has come a long way in recent years.  Once the home of livestock and hay, it's now the wedding venue of choice for the Boho bride who wants a wedding that's fun and informal.
Perfect for a rustic wedding, the exposed brick work, stone and wooden beams mean that barns are simply bursting with character. Usually presented as an empty shell, they offer a blank canvas which you can dress up or down to suit your taste.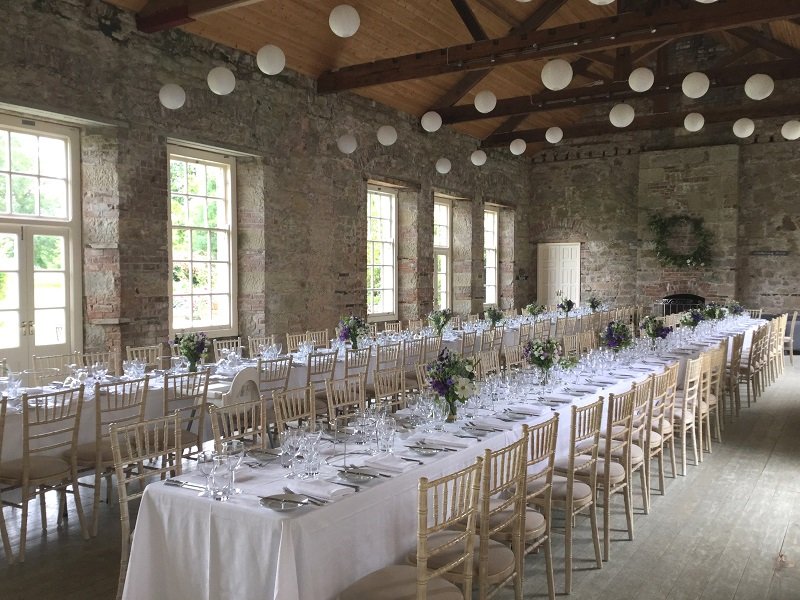 "When styling a venue I always use the rule of thumb that you should make the current style of the location work for you," says Ainne Byrne (Aislinn Events). "After all you will have chosen the venue to a certain extent for its look or style, so why go about changing everything in it? Barns however are a little different.
"With a barn location, you can use the rustic, natural feel of a barn and run with it or completely turn it around and glam it up."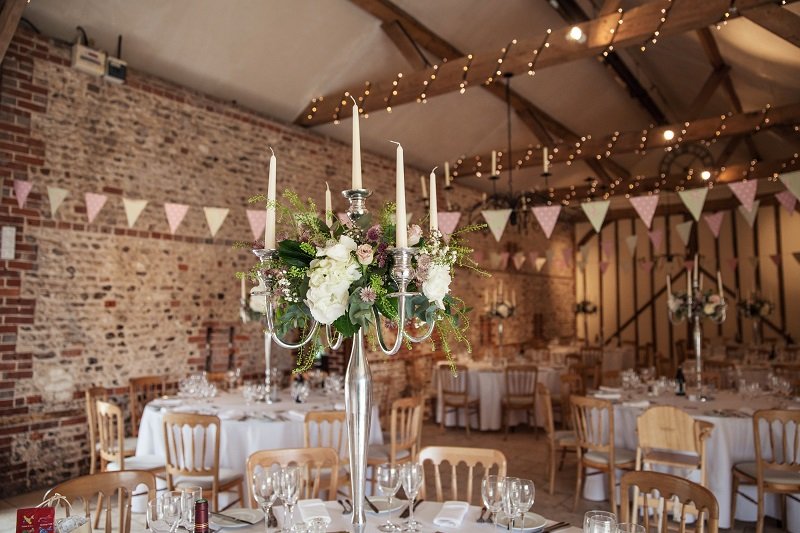 Decorating your barn
"If you want to stick with the rustic look and of the barn think about using great textures like burlap or canvas; wood or even leather in various places." Ainne continues.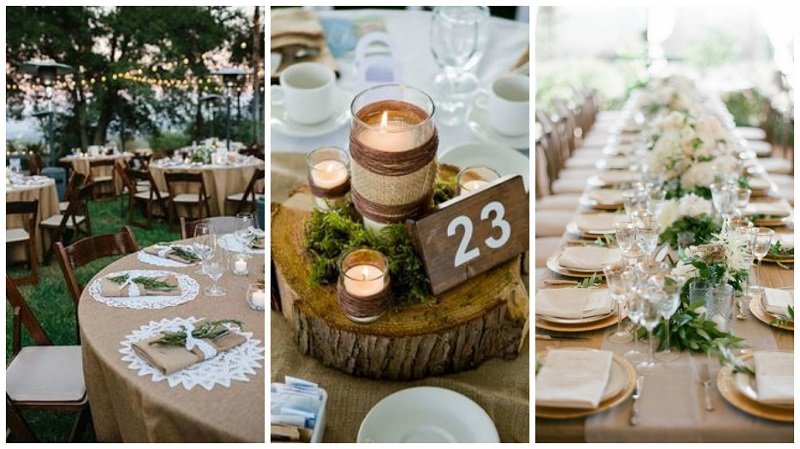 "Try a burlap table runner over solid table linens or canvas table cloths with muslin napkins in a gingham print. What about worn leather place mats? Wooden slabs work well for adding height to floral displays, on your cake and dessert tables. Use worn leather strips as signs or chalkboards to direct your guests.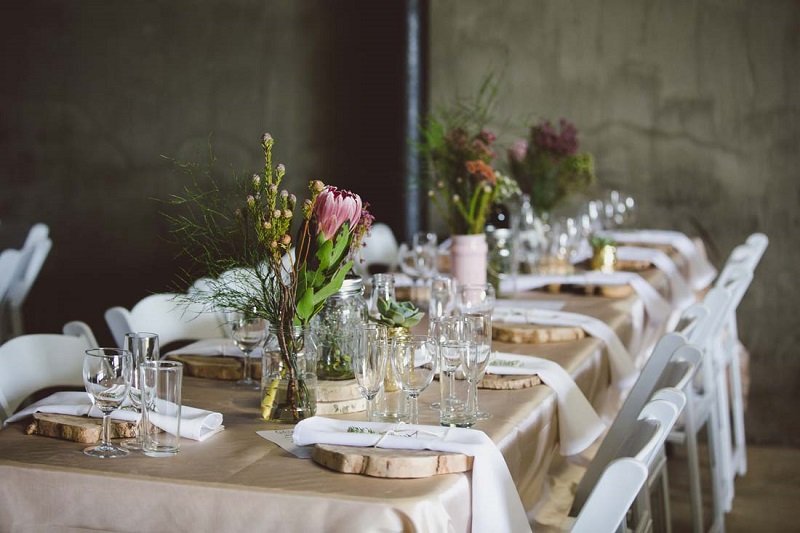 "Rustic barn weddings were made for DIY, so depending on your skill level, think about up cycling second had items like mismatched chairs and tables. If you don't have that much time and energy, rent wooden chairs or even picnic tables.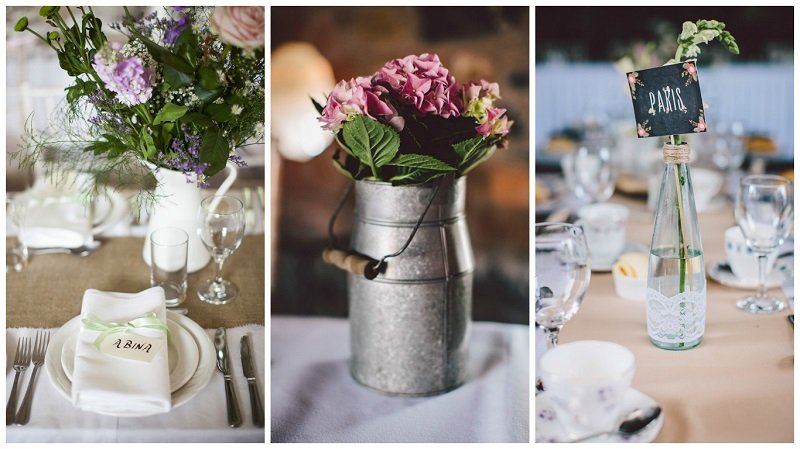 Rosie Meleady (Theweddingplanner.ie) has some other simple décor ideas:
"Old china crockery is a must and glass jars are a cheap but affective addition. Lace is great, but you could also cover tables with rolls of brown paper and write place names or messages on it.

"Twine is also a great thing to have in your decorating box. It can be wound around glass jars or used to hold bouquets or centre pieces together. Think of it as a rustic alternative to ribbon."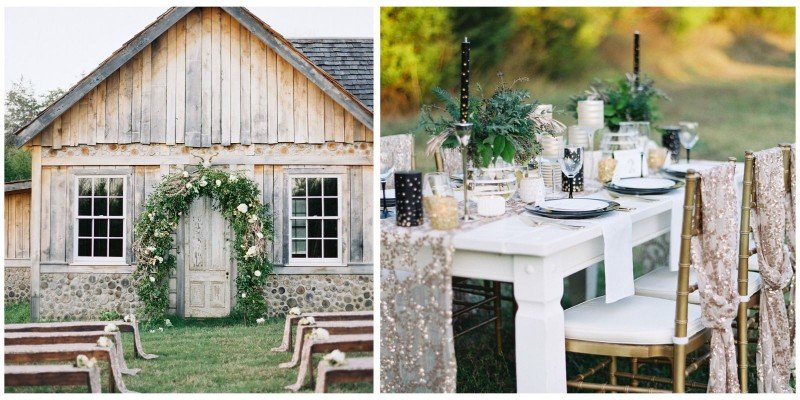 As for flowers, Rosie suggests keeping them less structured and more wild and natural. "Try to get a florist that uses locally grown flowers rather than exotic flowers."
Lighting your barn
What if you want to bring out your glamourous side despite the barn venue? Ainne has suggestions for that too:
"Colour schemes for a glam style in a barn should be a little more muted. Soft pinks or blues work well. Lighting should still be warm with romantic candlelight on the tables accented with mercury glass, glittered covered tin cans or mason jars creating lots of reflective surfaces.
"Drama can also be brought in by hanging crystal chandeliers to the rafters or keep it more intimate and elegant by draping lengths of voile or lace.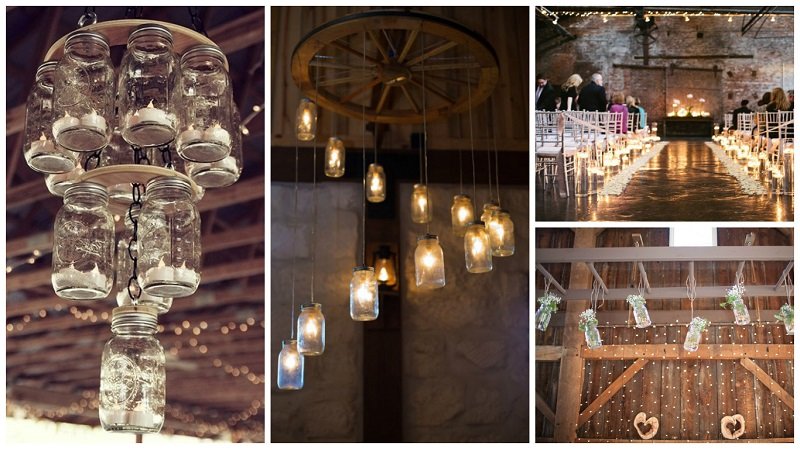 "For this style, top your tables with sparkle in table cloths, glitter fabric runners or organza overlays and elegant chairs. Big blooming arrangements of elegant flowers look amazing on these table tops and in your bouquets."
On the menu
A countryside wedding demands great food and Rosie suggests staying close to home: "Local produce in season is always good to have. I love family dinner type service where the caterers place the veg, etc on the table and it is passed around by the guests."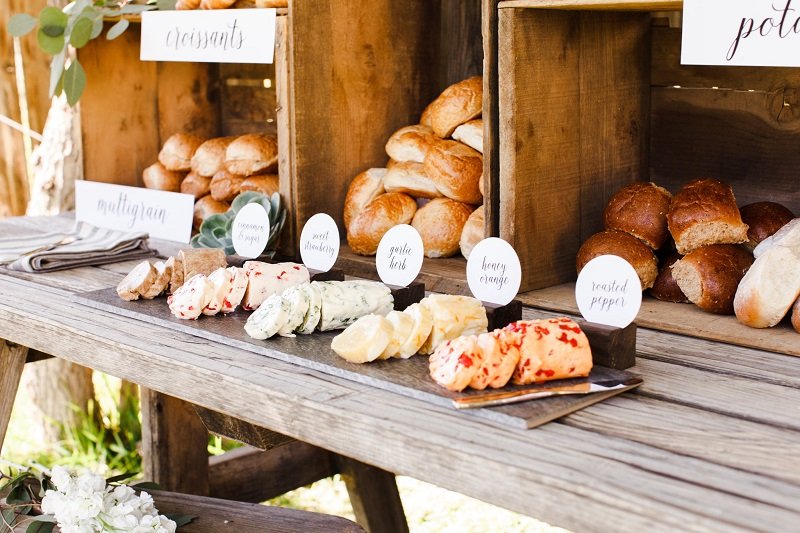 "Comfort food is the best!" adds Ainne. "Keep it casual roasting a pig on a spit or outdoor rotisserie chicken while your guests play games in the barn yard.
Or for a more casual affair, keep the dinner food plated and impressive but still down home. Serve a surf & turf plate of BBQ lobster tails and fillet steaks or grilled fish and rustic herb marinated chicken fillets. Tear and share bread and accompany with jacket potatoes and chunky grilled vegetables with roast garlic.
"To finish, serve your beautiful double height tiered naked wedding cake with fresh fruit for dessert."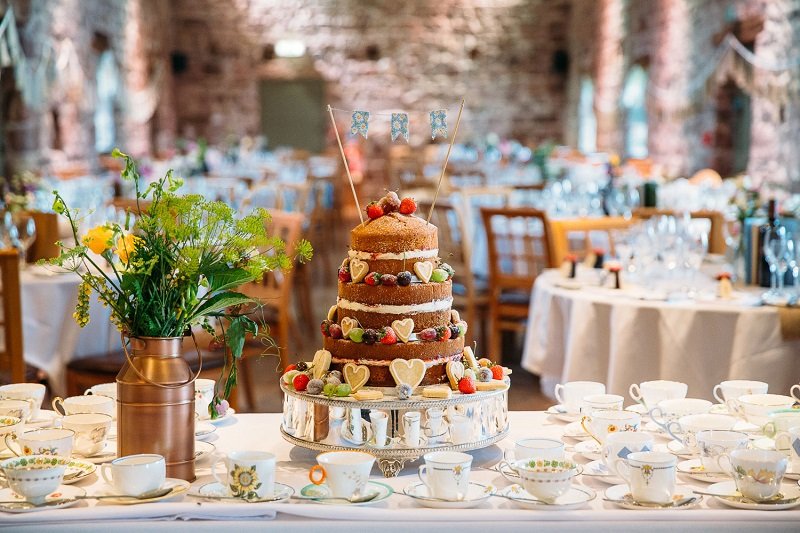 And for drinks? "Craft beers are great to have," says Rosie. "They are filling so people tend to drink less of them, they usually have cool labels and you are supporting local suppliers! Display them in the courtyard in half barrels or a wheelbarrow filled with ice."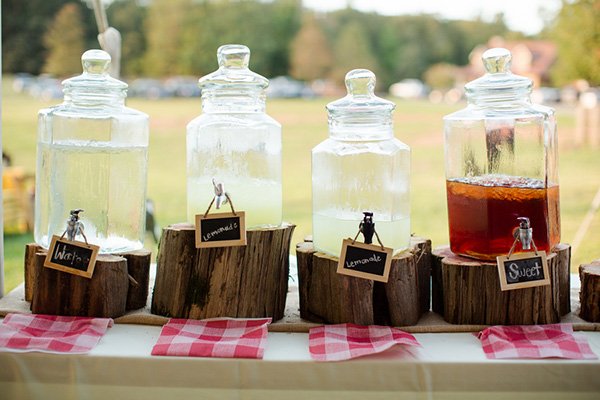 Top Barn Wedding Venues In Ireland
The Mill at Ballydugan, Co. Down
Loughcrew House, Co. Meath
Larchfield Estate, Co. Antrim
Sandbrook House, Co. Carlow
Rosahilly House & Barn, Co. Fermanagh
Borris House, Co. Carlow
Riverdale Barn, Co. Antrim
Ballyvolane House, Co. Cork
Feature image: Loughcrew House by Brosnan Photographic