Make the most of longer days, warmer temperatures and the season of outdoor fun! You can do all of this (and much, much more!) by planning a summer wedding
There is no doubt about it summer affords brides and grooms more choice from venue and flowers to transport and locations this is perhaps why it is the most popular season to get married in.
Here we put together a guide to planning the perfect summer wedding reception.
One of the biggest game changers of a summer's wedding is that weather permitting you can have your ceremony and part of your reception outside.
This opens up many more venue choices from barns and farms to parks and even your own back garden.
Once you decide where to host your wedding day you'll be spoilt for choice with the finishing touches you can add in to provide that personal touch and make it extra summery.
Trends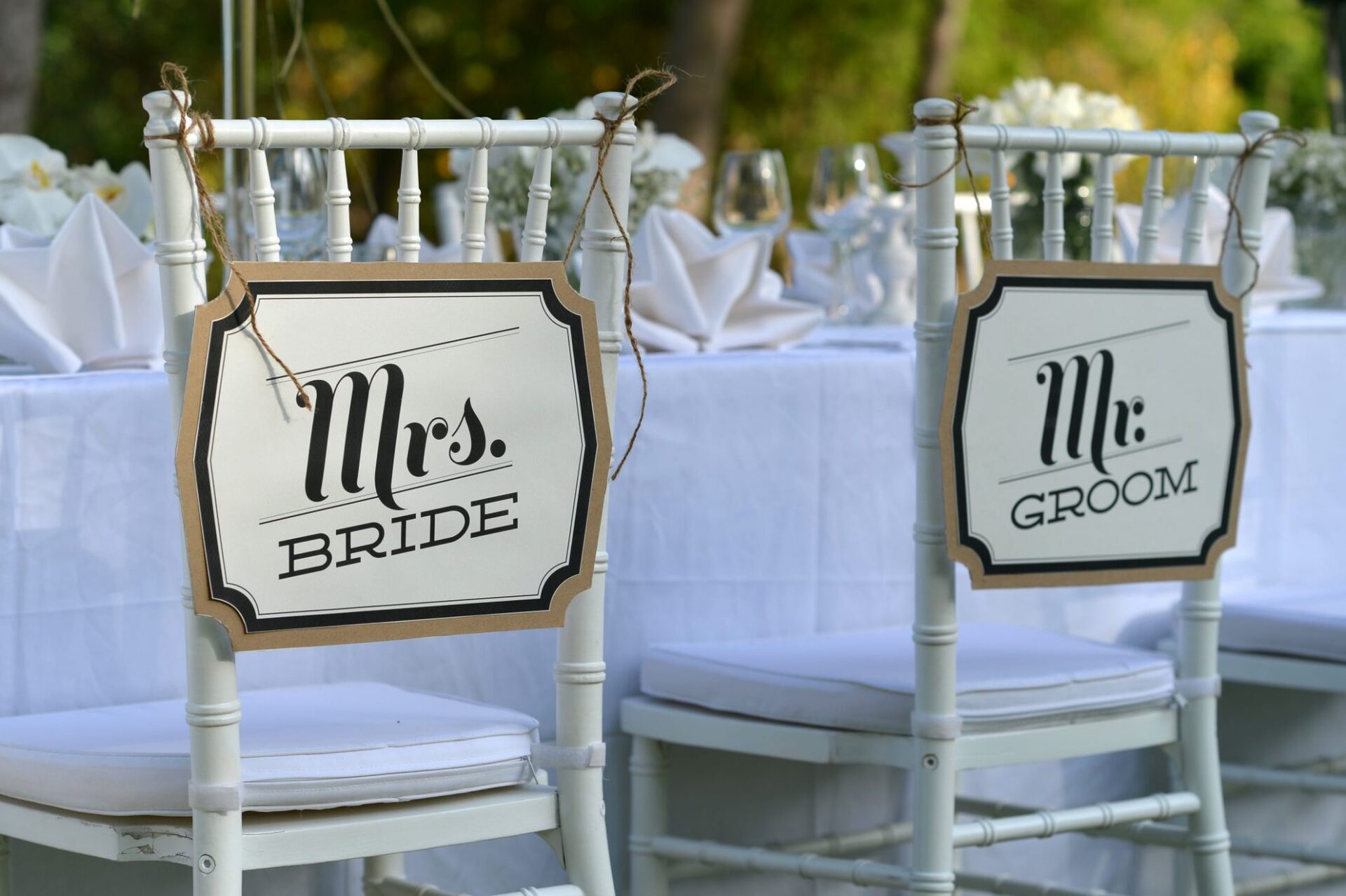 Gin bars
One of the trendiest tipples around this year, gather several types of gin to serve in a variety of cocktails… the quirkier, the better! Gin goes really well with fruit.
Colour co-ordinated
Why not opt for a theme and ask your male or female guests to each wear something co-ordinated? Perhaps you'd like everyone to include a splash of blue, for the gentlemen to go jacketless, or for the ladies to choose a sweet floral accessory. Or maybe you'd like a theme like black and white for your special day.
Garden games
If you are planning a garden party after your wedding one way of entertaining the guests is with garden games. From croquet and giant jenga to space hoppers and sack races, how wild will your garden games be?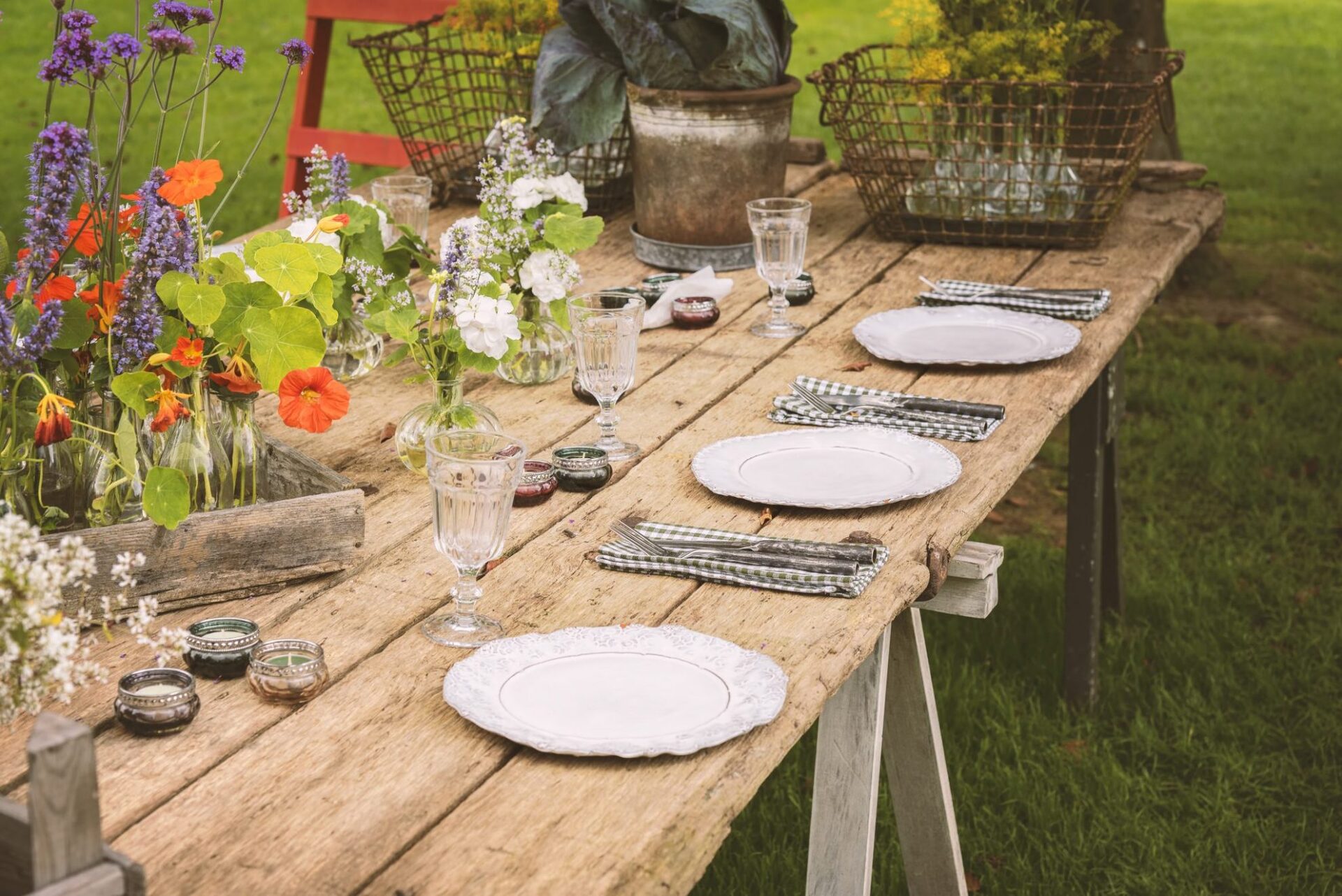 Afternoon Tea
This is a great way to offer refreshments to your guests without serving anything too heavy. It could also work out as a cheaper option to do a cakes and sweet stuff as a lighter option to a hot meal.
Festival Fun
Planning a festival wedding is becoming an increasingly popular and can be done in a variety of ways. You could for example have your reception in a field and use hay bales as a seating and casual dress code or you could go all out and have live bands playing on the stage and even funky tipis. The choice is yours.
Ice Ice Baby
Nothing says summer like an ice lolly. They are cheap to buy and even cheaper to make. Make ice creams both delicious and decorative at your summer wedding by hiring a vintage ice cream van or bicycle cart.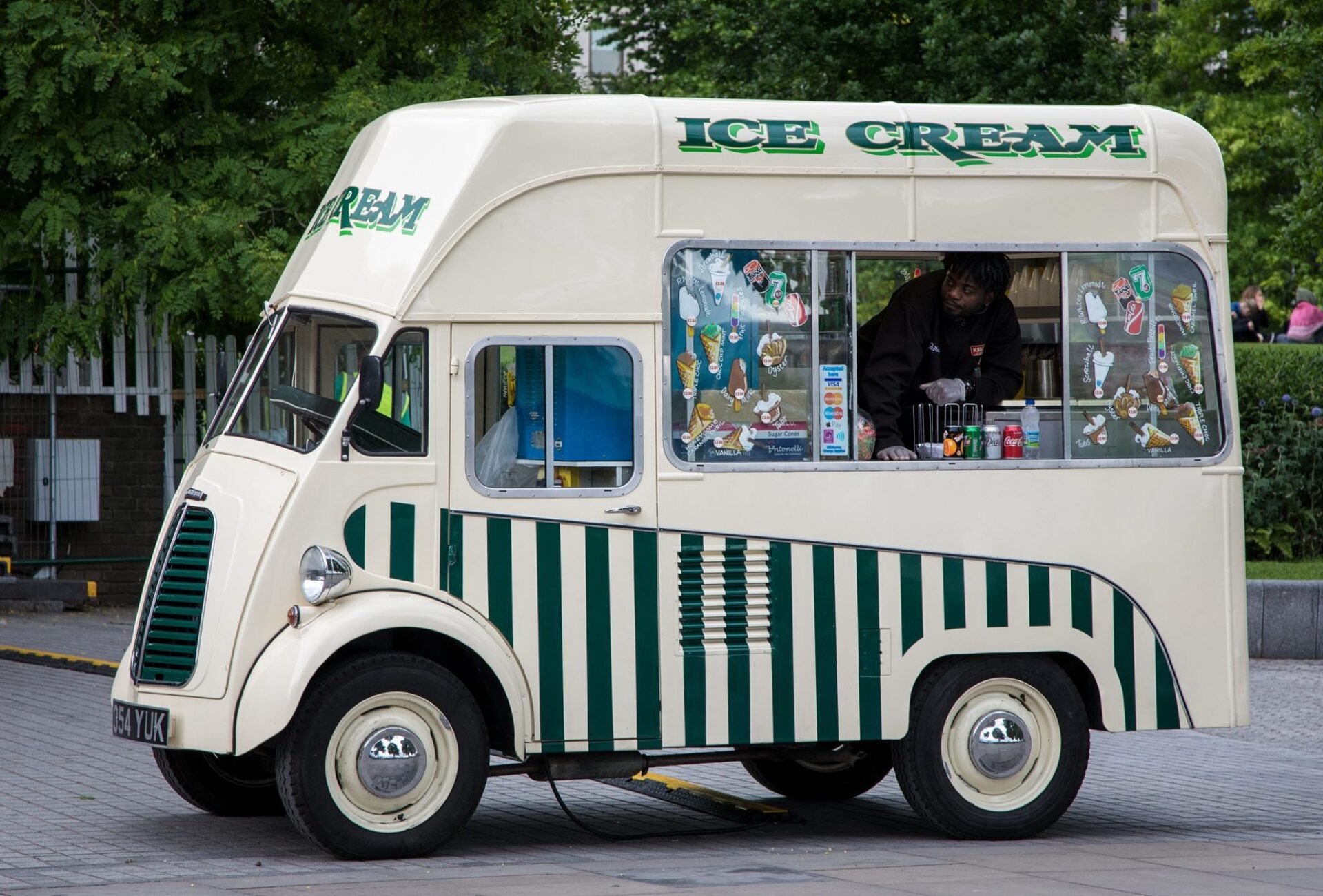 Hay bale heyday
Perfect for a rustic wedding venue that has gardens or grounds, create a simple seating area to chill out in, Pimm's in hand, using hay bales and blankets.
Couple's cocktails
No limits – it's time to make his and hers cocktails stars of the show. Add a selection of fresh fruit garnishes, edible flower petal ice cubes and colourfully striped straws to turn these drinks into a centrepiece.
Ceiling style
Channel the style of a country fair by stringing up pompoms, paper honeycombs and handmade bunting (maybe even a triangle per guest?) to give your décor brightness and height.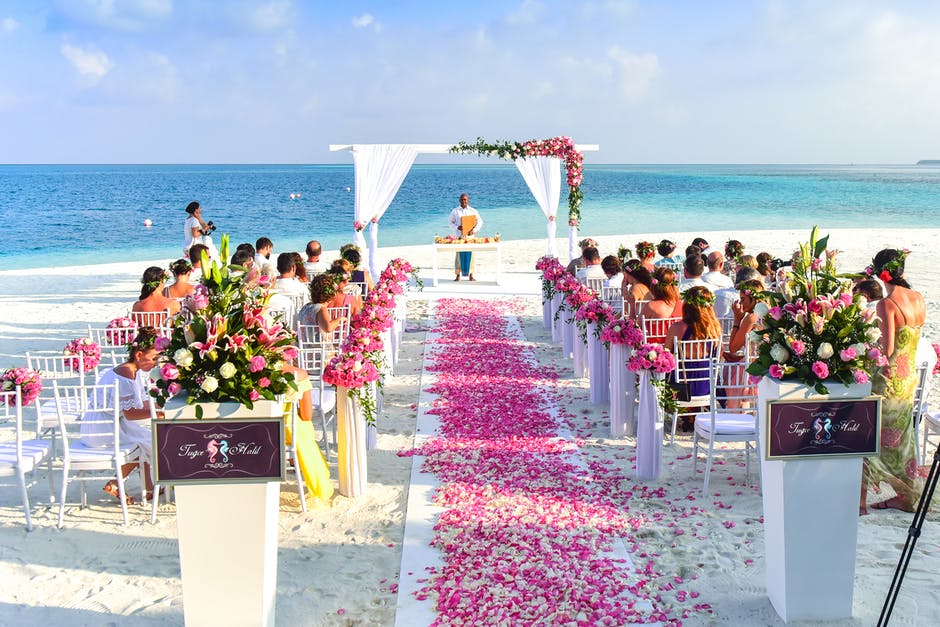 Pick and mix
This style of feasting isn't only for sweets! Hire food and drink stalls instead of traditional caterers so guests can mingle while they munch, avoiding a heavy sit-down meal. A lighter touch especially if the weather is good.
Beer by the bucket
Team it with a vintage bathtub of ice or large buckets of ice and your guests will have a self-service bar to get stuck into! Make sure your photographer snaps photos of this before they disappear.
Live music
Create a festival vibe and atmosphere, by choosing a live band or bands in place of a DJ for the evening entertainment. You could also swap a string quartet for an acoustic guitarist to create a laid-back ambiance for the ceremony if it is outdoors.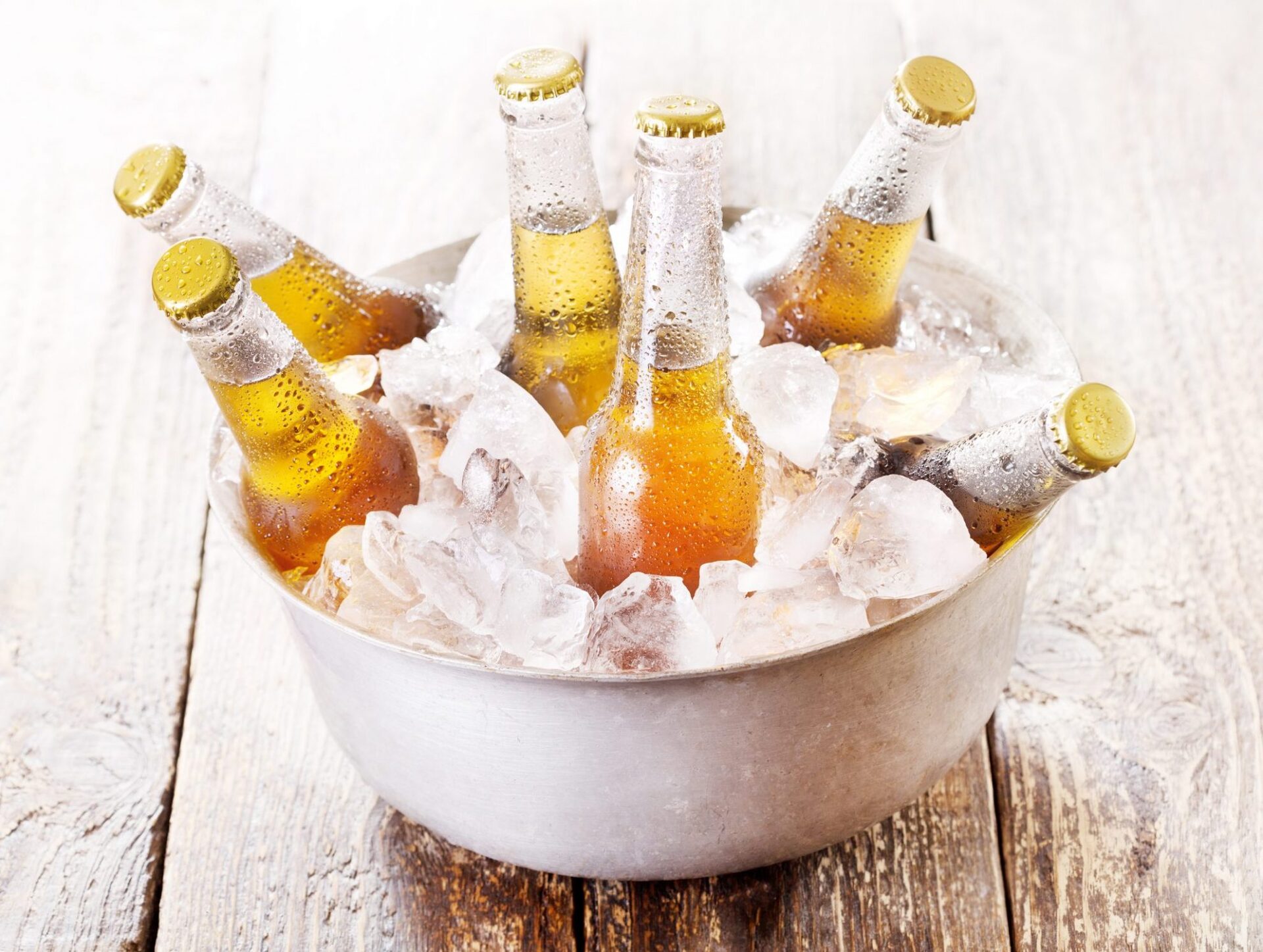 Festoon lighting
Form an illuminated summer trail between different parts of your venue by hanging up festoon lighting. This is perfect for dining and dancing under on those long summer nights.
Barbecues
Hailed as a crowd-pleasing option that's full of flavour, swap the traditional wedding fayre for a hog roast or barbecue. Complete the culinary line-up with salads, cheeses and chutneys, and you're guaranteed full stomachs and very happy guests.
Summer saviours
Prepare a basket of flip flops, sunglasses and sun cream (we can live in hope) and leave them in the wash rooms for guests to grab. You don't want the risk of lobster skin in your group photos and they will love you for it!
Whatever the weather
Don't let Mother Nature steal your perfect summer wedding. Believe it or not if you are planning an outdoors wedding it could get too hot for your guests. The last thing you want is them sweating and dehydrated. Make sure you have some shade somewhere – preferably an indoor and outdoor areas. Provide plenty of ice water and use natural shade such as under trees and big bright umbrellas to put seating in.