Complete your bridal look with a pair of these stunning wedding shoes.
Whether a heeled sandal, block heel court shoe, white, ivory or coloured, there's a pair of wedding shoes to suit your overall look and budget!
Who doesn't love a bit of sparkle? These wedding shoes offer different kinds of embellishment from the ankle strap to the heel or toe and down the T-bar. Think about the material of your dress and whether a shoe like this might catch on the material. Also consider if you are going to see the shoe where the embellishment is best. For example a back split might suit a hell embellishment and a high-low hem a toe embellishment.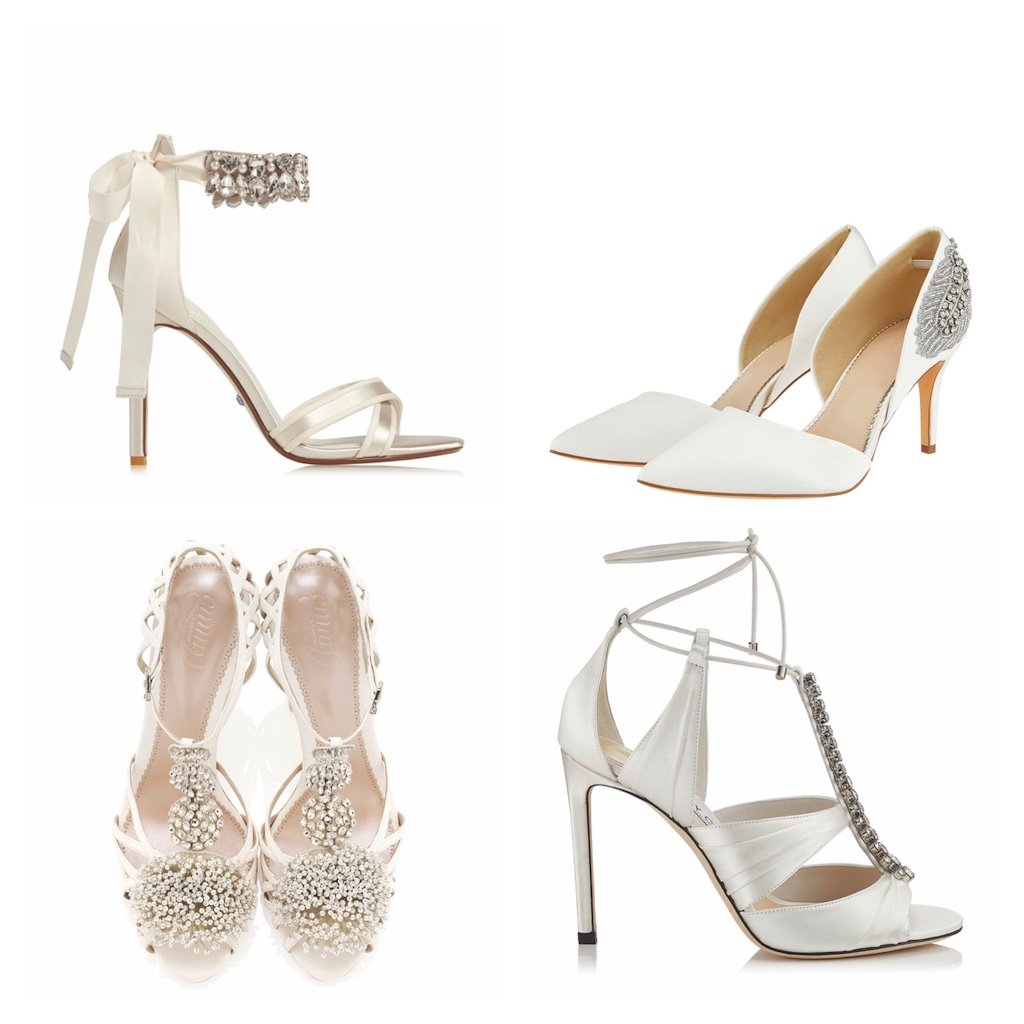 Perhaps you want to add some colour to your bridal style? Your wedding shoe allows you to add whatever colour you like. Some of you might go for a bold colour choice, but our favourites include metallics or a soft pastel hue.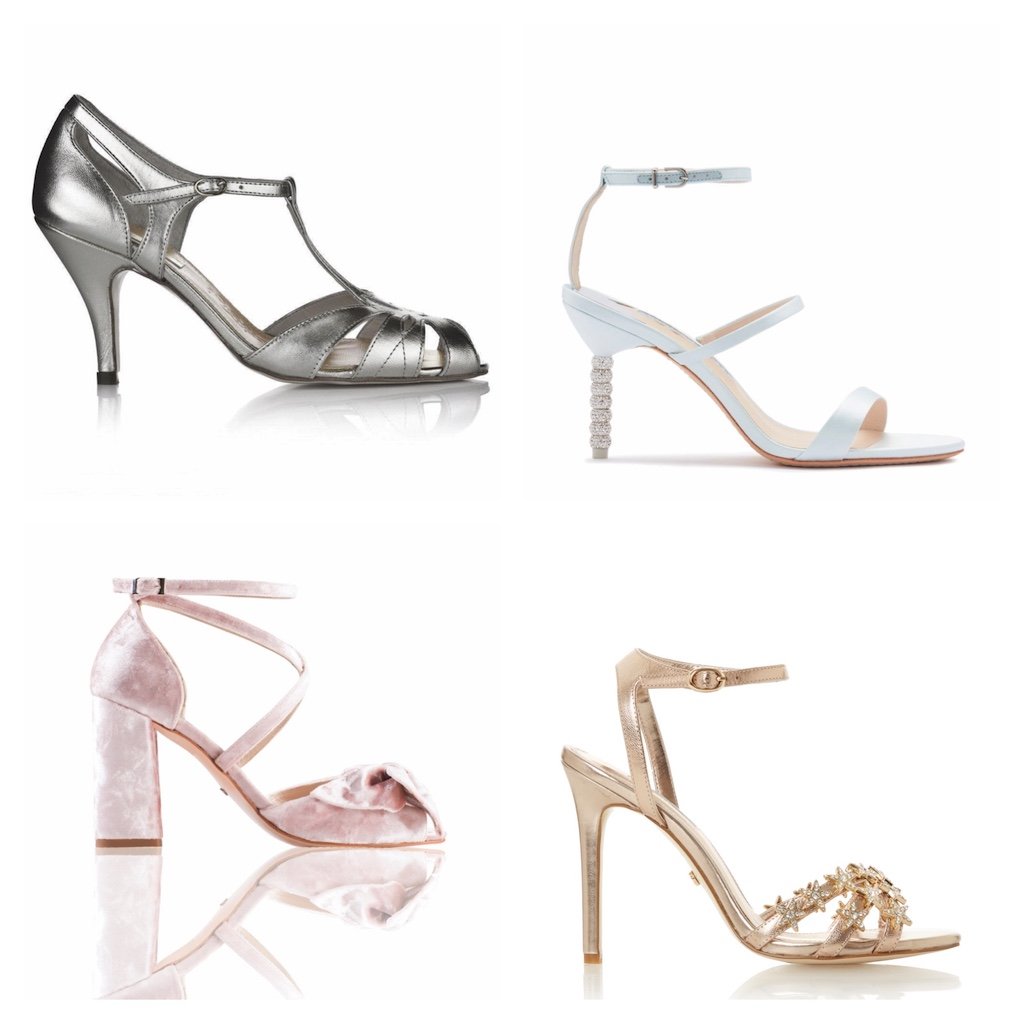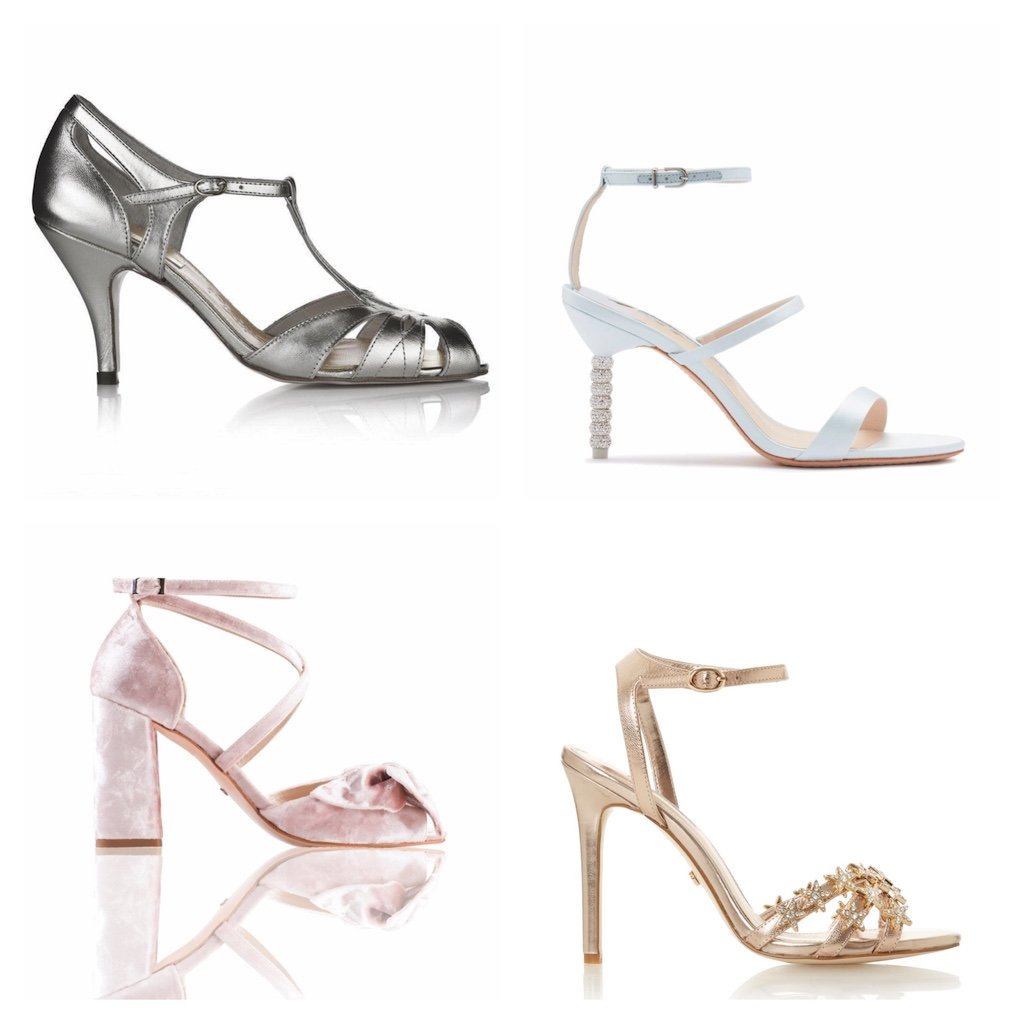 Top Tips…
– Pick a heel height that you're most comfortable walking in.
– Bring your shoes to your dress fitting get the right length hemline. 
– Break your shoes in before the big day!
– New shoes can be slippery, so scuff the bottom soles to provide more traction.
– Have a back up pair of bridal flats that you can wear just in case.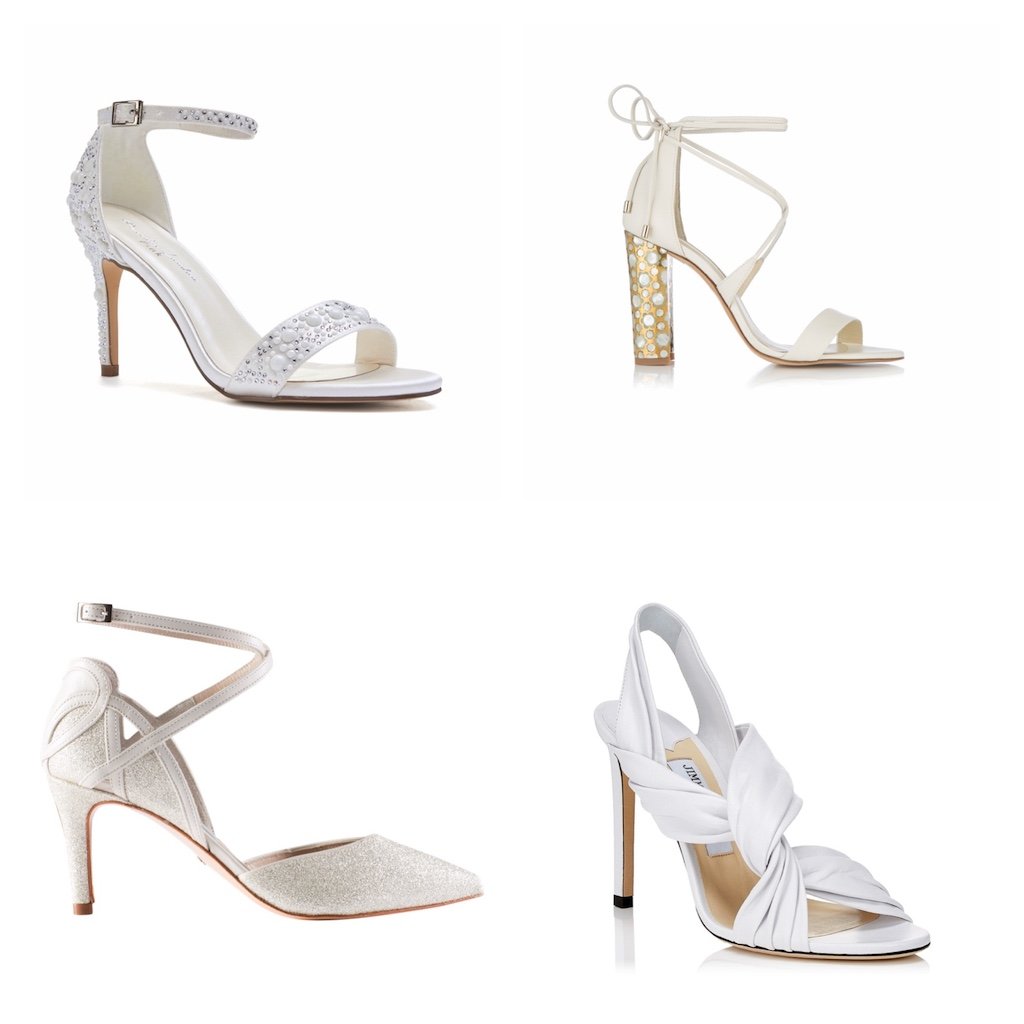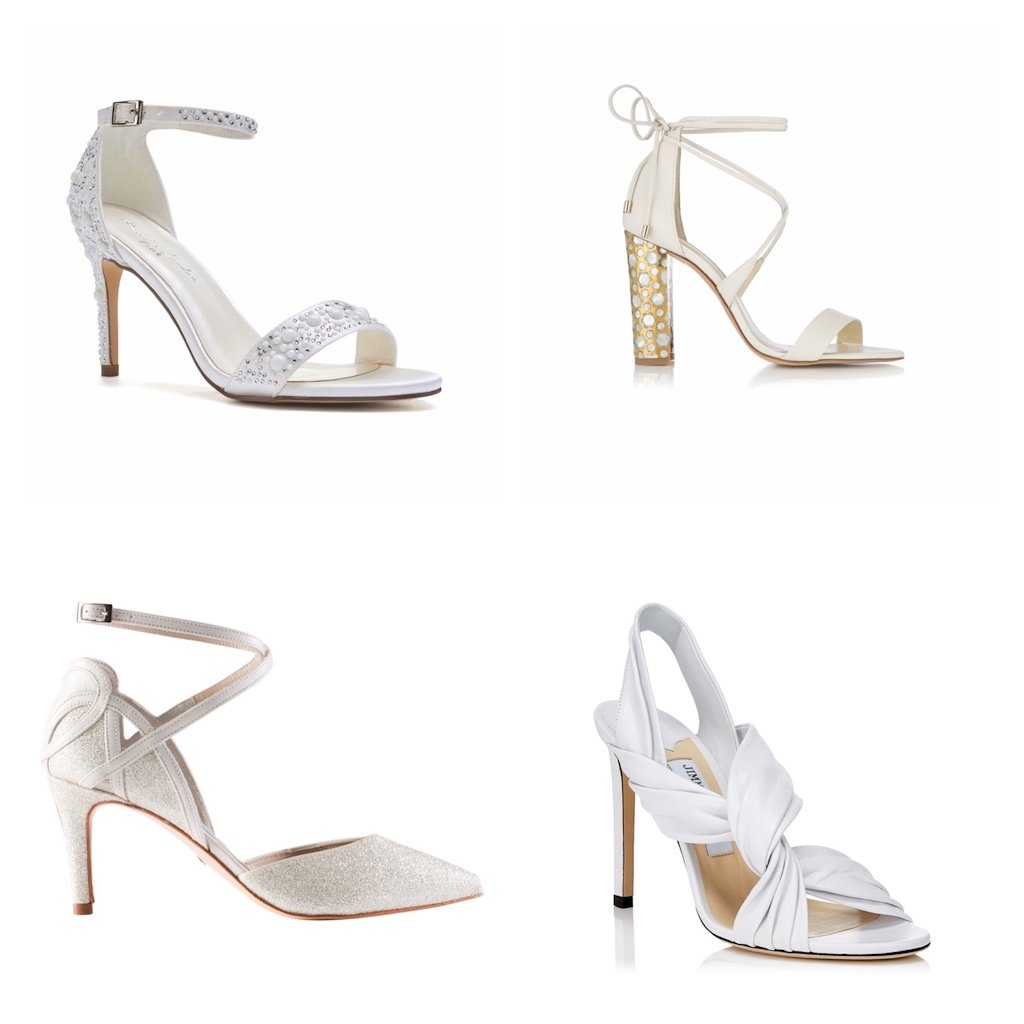 Featured Image: Delights, £140, Dune London