Is not wearing white to a wedding an outdated tradition? Let's discuss Mother of the Groom fashion rules
Although Kim Sears looked fabulous in Jenny Packham all eyes were on Judy Murray at her son's recent wedding in Dunblane.
The nation was in agreement that the tennis coach looked fabulous in a mink lace dress teamed with a cream wool coat and an elegant, tan hat. The ensemble was created by bespoke Scottish designer Joyce Young OBE. Although some people responded to Judy's outfit with criticism and accused her of trying to steal the bride's spotlight, overall the resounding opinion was that the fifty-five year old looked elegant and stylish. Speaking to Hello Magazine the Glasgow-based couture designer explained Judy's decision to wear cream;
"She tried on the cream wool coat and she fell in love with it, she tried it in other colours but the cream with the mink dress looked the most stunning."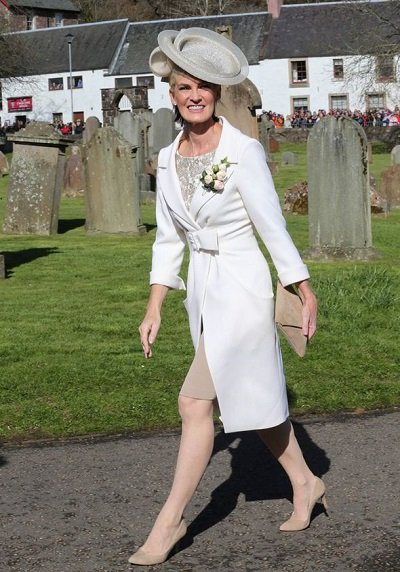 Judy divulged to the Mirror, that she had been concerned about cold hence her decision to wear a coat. She also commented on how nice it was to wear a hat that wasn't a baseball cap for the first time!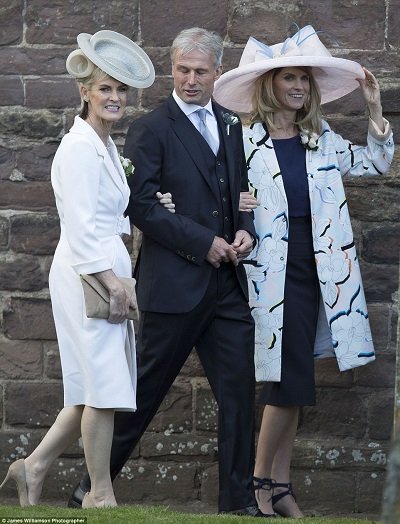 Clearly there were no hard feelings as Kim's mum; Leonore Sears also chose to wear a white floral coat over a graceful navy mid-length dress. It's easy to see that the bridal party were communicating their fashion choice before the big day!
Mother of the Groom Fashion Do's and Don'ts
Do's
Do check with the bride
People's opinions are changing and if the bride is anything like Kim Sears then she'll probably be totally supportive if you find a dress you really like in a 'forbidden' colour. At the same time if she's not OK with it, then definitely respect her wishes.
Do choose a colour that suits the theme
Outlandish colours are almost as offensive as white. Look chic and sophisticated by choosing an outfit that suits the theme. For instance if the wedding is a garden party and the bridesmaids are wearing blush choose another pastel colour. You'll blend in with the rest of the bridal party without being too matchy matchy.
Do look sophisticated
Joyce Young advises to stay away from overly fussy and patterned outfits. Always go with something simple and chic, you'll look sophisticated and everybody will remember how dignified you looked.
Do consult the Mother of the Bride
Tradition dictates that the MOB picks her outfit first and then informs the MOG. This sounds a little outdated so if you want to start shopping straight away respectfully inform her of your plans and ask her if she has any colours she'd like you to veto.
Don'ts
Don't be afraid to look amazing!
Although deciding what to wear as MOG seems like a fashion minefield, the main thing is to run your idea by the bride and MOB first and then find something absolutely fabulous to wear. Most people will have reasonable expectations so don't let sweat the in-laws reactions.
Don't wear anything too revealing
Ideally you want to leave everyone thinking you looked chic and elegant, much like Judy Murray so stay away from low necklines and high hemlines!
Don't leave outfit planning until the last minute
If you're dreading dress shopping then get it out of the way early, that way you'll have plenty of time to change your mind. If you leave it to the last minute you'll have the fear hanging over you and it may be a struggle to find the perfect outfit.
Don't wear the highest heels
You want to look graceful and comfortable on the day, not limping and sitting down through all the photographs. Invest in a good quality pair of low heels. The same goes for Spanx!