Lady Gaga stood up as a bridesmaid in close friends wedding despite having a wedding to plan herself! WJ have brought you our best tips on being a bridesmaid when engaged
Always a bridesmaid, never the bride. It's an old wives tale but this statement certainly isn't true for dedicated bridesmaid Lady Gaga! The engaged singer who has been a bridesmaid for different childhood friends stood as an attendant in her pal Arienne's wedding this weekend in New Orleans.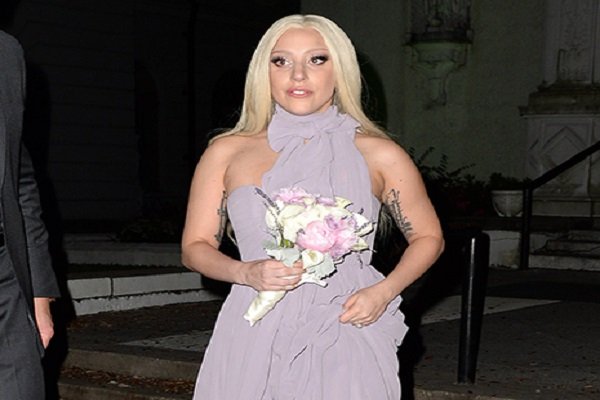 The newly engaged star kept all of her followers up to date via her Instagram page with what she described as a week of bridal activities! Posting a photograph of some gorgeous pointed shoes, Gaga couldn't help flashing her own engagement ring.
The Love Game star captioned this image with, 'Watching your best friend get married, these are the specialist times in my life. Seeing happiness in the lives of all my friends.' She later followed this up with a picture of the blushing Bride captioning it, 'I'll always be right by her side.' #bestfriendswedding. N'awww why can't Gaga be our best friend?
This is not the first time the star has donned a bridesmaids dress to stand up with a friend. In October 2013 the star was an attendant in the wedding of childhood friend Bo O'Connor in Mexico. Wearing a pastel multi-way dress the star blended in perfectly with the other maids and was pictured helping the bride adjust her wedding veil. Definitely no diva behaviour from Gaga there!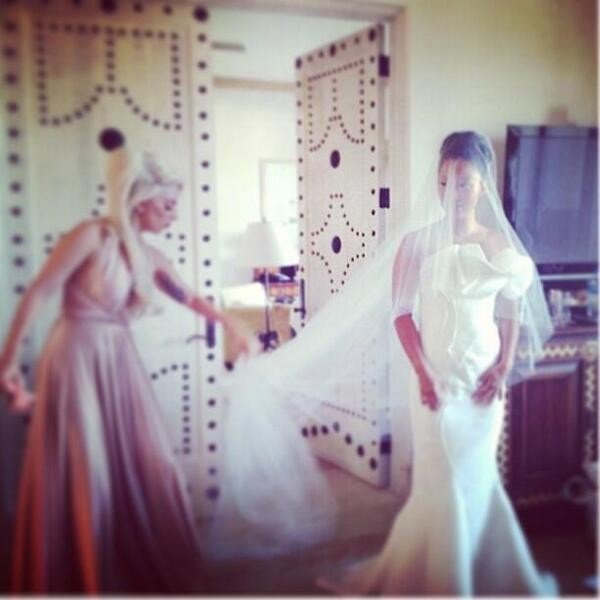 It just goes to show that even A list celebs like Lady Gaga can step out of the limelight for a moment and support their bestfriends!  Being a bridesmaid while also being a bride-to-be can be a really special experience but it also comes with its own trials and tribulations. Follow our top tips to avoid a falling out with your BFF during this time!
 5 Tips for being a Bridesmaid when you're engaged
1. Do whatever the Bride wants with a smile on your face
Don't have any Maidzilla style strops about not wanting to wear that dress because in just a few months you'll require her to wear that absolutely fabulous bridesmaid dress you've had your heart set on and her reaction could very well depend on how you interpreted her own bridesmaid vision.
2. Keep your own wedding talk to a minimum
When you're on bridesmaid duty, you are a bridesmaid not a bride. Talking too much about your own upcoming nuptials can get annoying so focus on the bride and her day.
3. Don't compare and contrast
Sure helping your BFF pick out a dress is a great opportunity to get ideas for what you'd like but keep them to yourself! Nobody wants to know what you'd do differently. This is your friend's moment and there'll be plenty of time for yours later.
4. Budget wisely!
Weddings are an expensive time and it can seem unmanageable when you have the expenses of your best friend's wedding on top of yours! Let the Bride know what you can afford and what you're expecting from her. Don't expect her to shell out for your luxury hen do in Ibiza if you can't stump up the cash for a local spa day!
 5. Communicate
Communicate, communicate and then communicate some more! Chances are that if two of you are close friends then there will be slight over lapping in the bridal party. Make sure everyone is kept in the loop about wedding related activities and nobody's feelings get bruised!