The Prenups! A 100% live, highly experienced, four piece band.
From your initial booking, till the moment we invite you onto the dance floor for your first dance as a married couple, booking your wedding entertainment has never been easier with The Prenups.
In a few easy steps you can have your full wedding reception entertainment booked with a professional group, leaving you peace of mind to continue your wedding planning!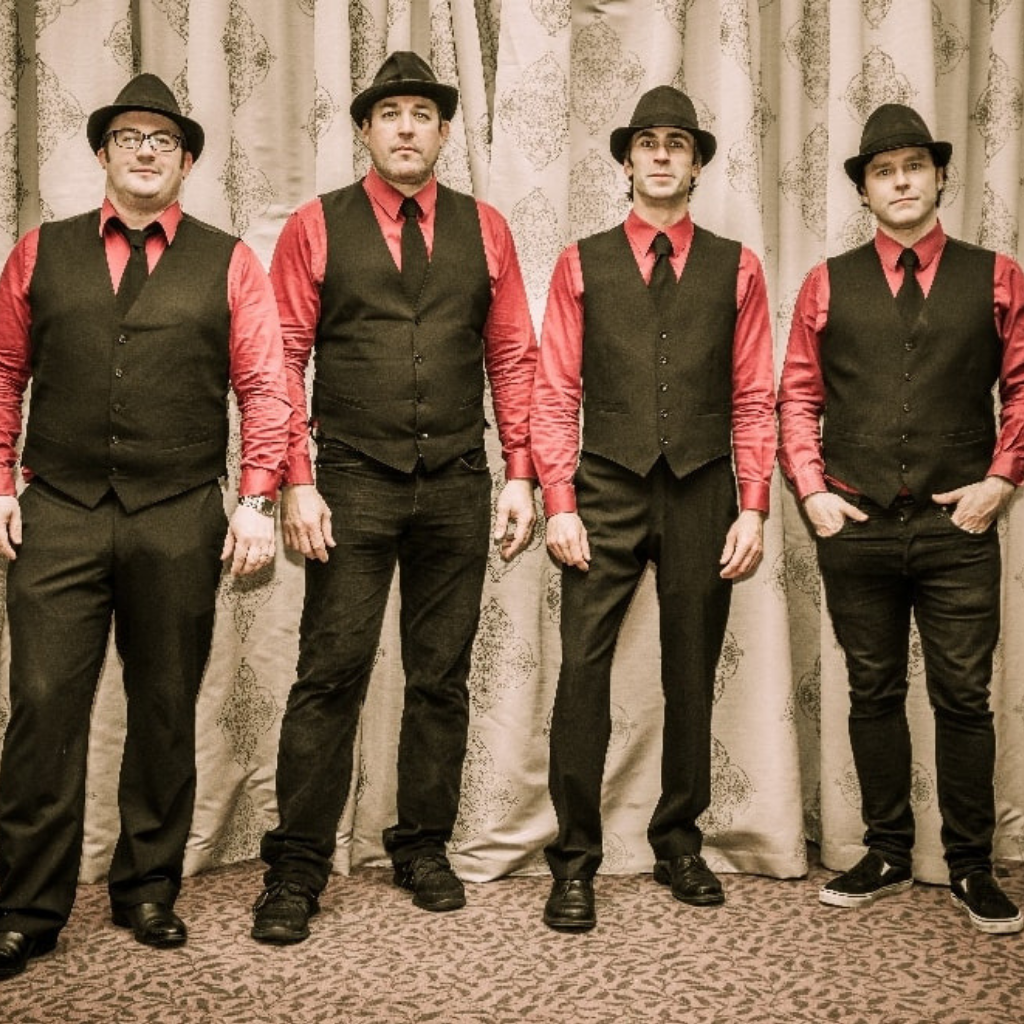 We play a wide range of floor filling dancing music, that will appeal to all ages and tastes alike. Our energetic and fun sets (the band plays for 3 hrs) are designed for maximum fun.
We work very hard to get people dancing, play party games and ensure that everyone is having the night of their lives when we perform. From conga lines to some serious poses with inflatable instruments, we will have your guests partying all night.
We can also provide a DJ service to continue the party into the early hours! Booking your band and DJ in one easy package also ensure there is zero interruption between the band and DJ sets.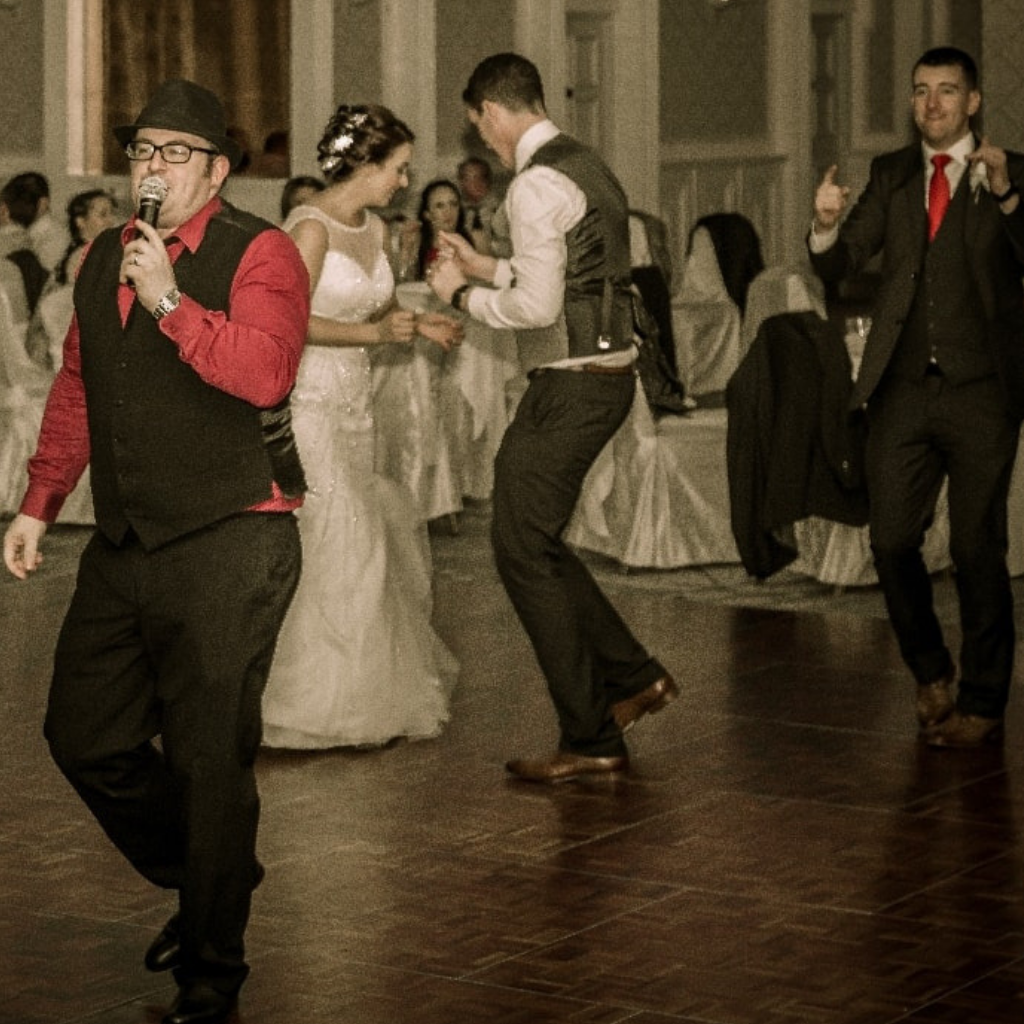 Our short set up time (45 mins) also ensures we get things up and running quickly. Our audio equipment is unsurpassed, delivering a clear, crisp sound that while powerful, is easy on the ears and will not deafen people.Our qualified sound engineer will also tailor the sound to suit the room.
With The Prenups you also get a few things you may not have considered when booking a wedding band: we are punctual, we always show up and we are always on time!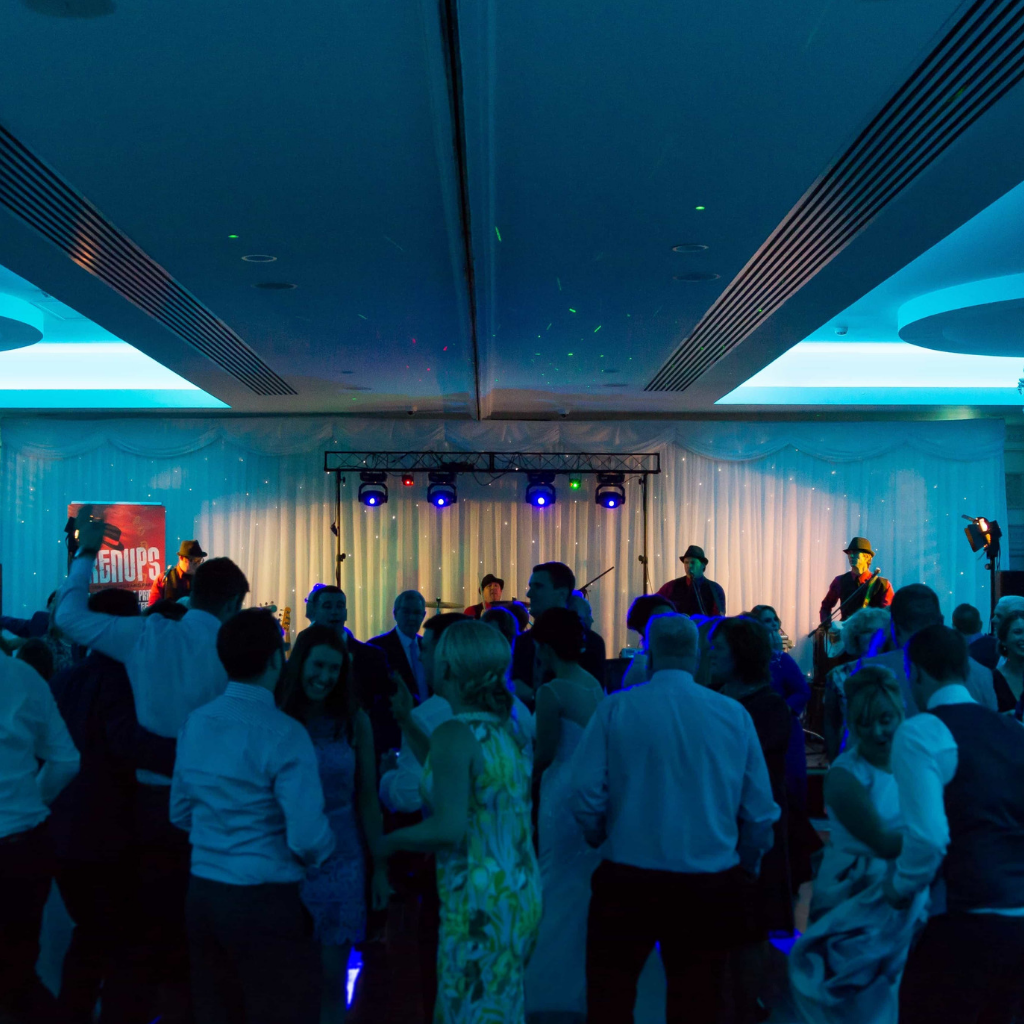 ---
So get in touch with us today to check our availability on your date and we'll get right back to you with a competitive quote!
Call the team on: (087)1354610  
Email: theprenups@gmail.com