We asked top make-up artist Ken Boylan and hair stylist Marcia Horan from Davey Davey to create four of their favourite bridal beauty looks. These are the picture perfect results…
Look One 
Makeup:  I kept the look very soft and dewy. I contoured the cheeks and added a soft cream blush called Puppy's Ears, a lovely lipstick called B. Bardot and a gloss called New York.  So many ladies are scared of using colour on their eyes, which is such a pity – there are other colours besides browns! I used one of my green pallets to add to Agatha's amazing green eyes.
Hair: One of the most requested styles from brides at the moment is for a style that is detailed without feeling rigid. Here the hair has been loosely pinned and woven for a look that's clearly styled, without being over worked.
Look Two
Makeup:  In keeping with the romantic feeling of the shoot, I didn't use any strong lipsticks or overly strong eye makeup. Remember your makeup has to look good on the day and in 20years time. You want to look back at your pictures and say "I looked lovely that day" not "OMG what was I thinking?"  I used one of my new brown eye pallets on the eyes and instead of a black liquid liner I used a grey one called Graffiti. The brows have a very natural shape and the face is contoured using my new contour kit. I used a soft baby pink matt lipstick on the lips called Tippi.
Hair: Soft and feminine, this style is for the contemporary bride who wants a modern updo. The bun is very soft with loose tendrils that gently frame the face for very romantic look.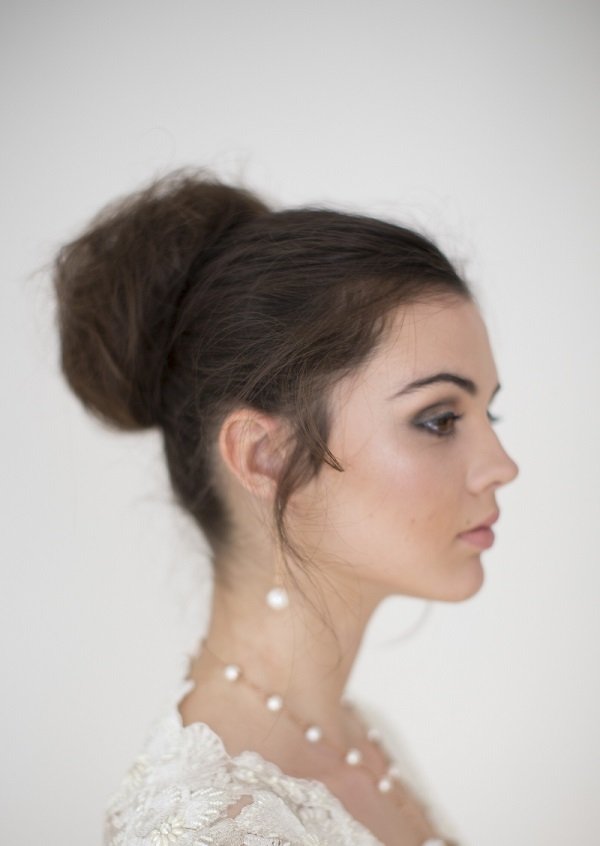 Look Three
Makeup: Here I smoked up the eyes using browns and wine colour eye shadow just to show that smokey eyes  can be really soft and feminine. I went for a really dewy look using a soft brown blush called Muted and a blush shimmer called After Glow On the lips I used one of my matt lipsticks called Brazilian and finished off with a dab of shimmer.
TIP: be careful how much shimmer you use on your face – it's a long day and you will be running around like a headless chicken, so too much shimmer can look sweaty!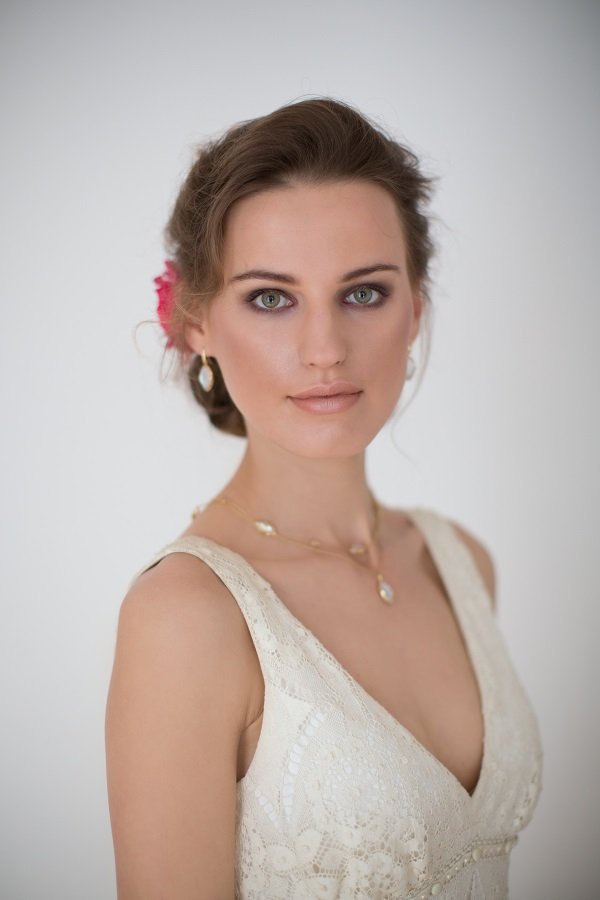 Hair: Something for the bride that wants a slightly more vintage feel. The tucked under hair and soft texture would suit almost every bride. This style is fun and fresh, reflected in the girlie pink flower accessory.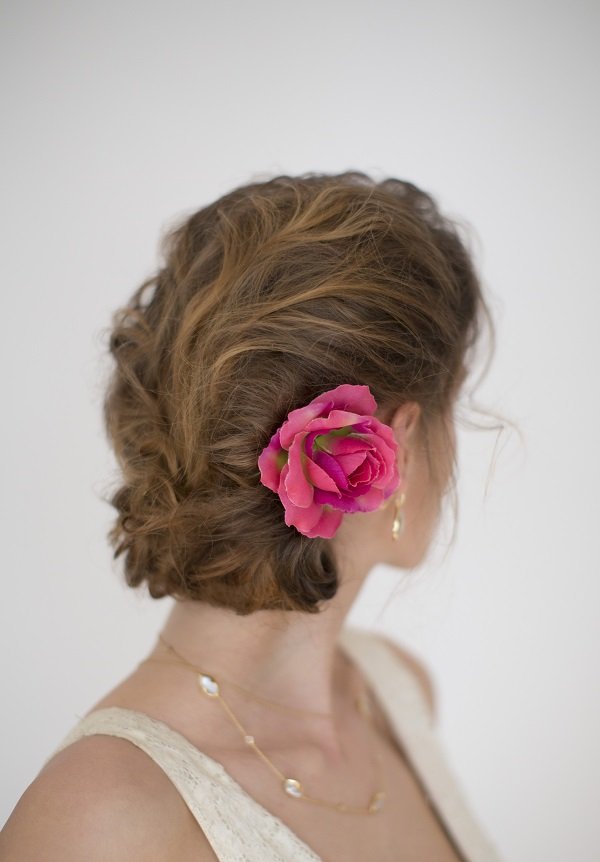 Look Four
Makeup: On Clare's second look I went all out with the black liquid liner! The line is the main focus of this look along with a soft pink glow to the cheeks. The use of pink continues onto the lips where I used Holly Cow lipstick and Sitges lip gloss to make the lips look fabulous! On all the looks I used my HD foundation, it give such a look of health and lasts all day long!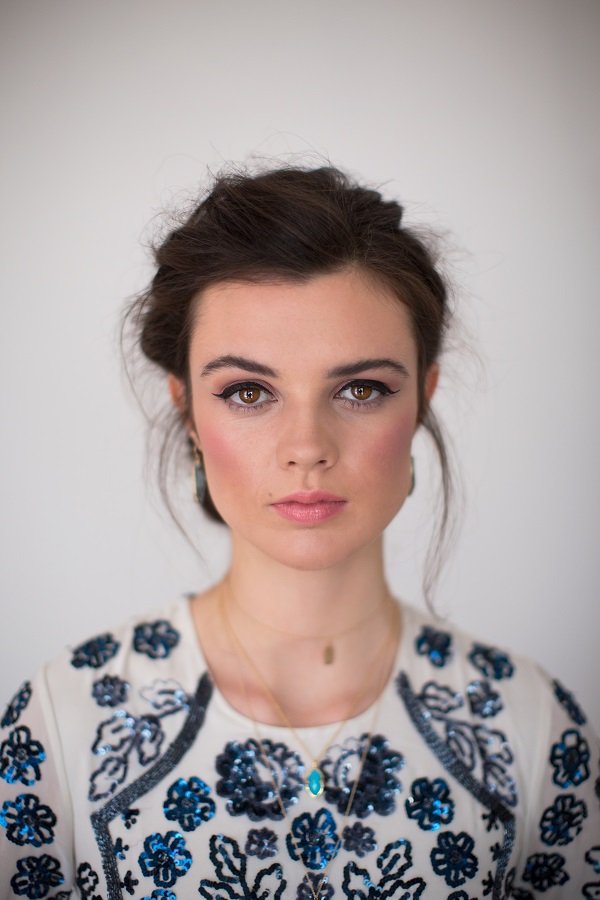 Hair: Modern and fun, braids are still very much in fashion as brides want something that is unique and contains different details from all angles.
Team credits:
Hair: Marica Horan for Davey Davey, 23 Drury Street, D2, Daveydavey.com
Make up: Ken Boylan using Make Up Play cosmetics, 60 South William St, D2, Kenboylan.com
Styling: Roxanne Parker, Roxanneparker.com
Models: Claire & Agata from 1st Option Model Management, 1stoption.ie
Photographer: Peter Rowan, Peterrowanweddings.com.