New wedding trend, everything you need to know about making a marriage box.
After the big day passes in a whirlwind, it's nice to take some time to appreciate the day and everything that went into it. Making a marriage box is something a couple can take time to do together and can be a nice bonding activity as newlyweds.
What is a marriage box?
There are two types of marriage box. The first is a box made up of sentimental artefacts and keepsakes from the wedding day and the planning process. The second take on a marriage box, is a box to be put away until a time when the relationship is experiencing a rocky patch- when you have your first fight or even for a time you might be considering throwing in the towel.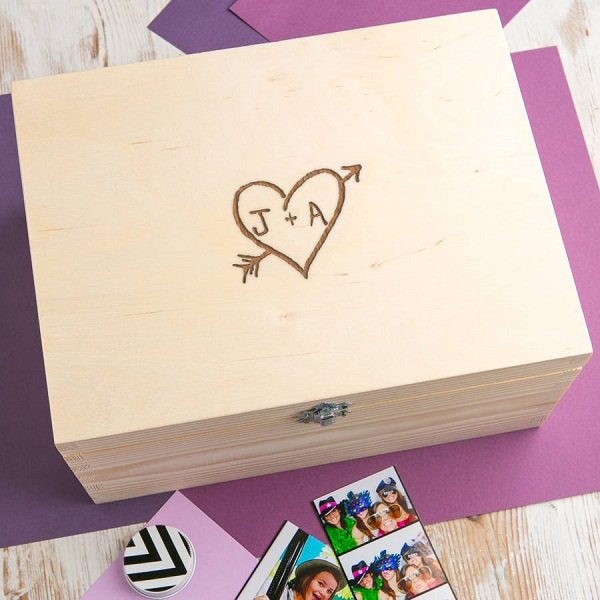 What do I put in one?
Both types of marriage box are up for interpretation, in the same way each couple is different, so will each marriage box. In a sentimental box you might like to include copies of your invitations or order of service. The garter you wore on the day is also a popular choice, along with jewellery and a copy of the grooms speech.
In an 'emergency box' some people choose to include tools for a date night should your marriage need a bit of TLC. This could include a bottle of wine, a good movie, money for a takeaway or a meal out. Some couples take the idea further and write a letter to their future selves describing how they felt on their wedding day and the reasons why they love their partner only to be opened in the case that they are considering calling time on the marriage.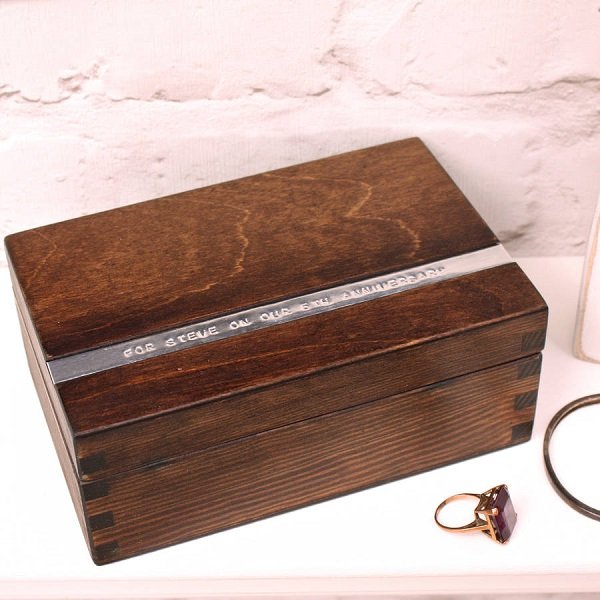 When do we open it?
This is a personal choice. Some couples choose to open theirs every year on their anniversary, others put it away for years to be reopened on a memorable anniversary. Whereas those with an 'emergency marriage box' might only open theirs if the relationship is in trouble.