KayTay0610 via You & Your Wedding
The best mum friendly hen parties because not all mums want to come face to… erm… face… with a stripper…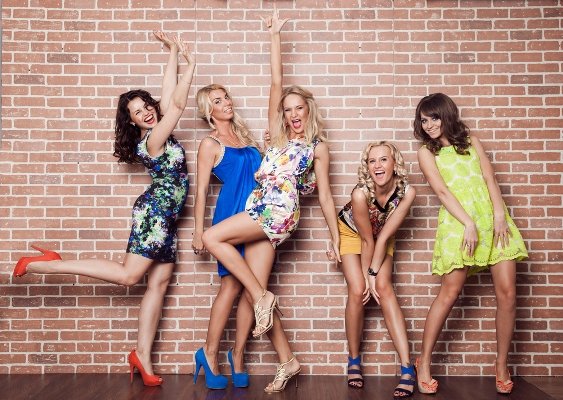 Many brides face an awkward predicament before their wedding day. Do you, or do you not, invite your mum or mother-in-law to your hen party? On the one hand, you want that special lady to be a part of every big moment to do with your wedding. But on the other, seeing her witness your worst behaviour may scar you both in the long run!
If you're keen to have mum involved in your hen do, but need a tame alternative with minimal booze and blokes, then these ideas may seem a bit easier to swallow…
A day of pampering
Opt for a daytime hen do with a focus on relaxation and recuperation before the wedding madness sets in. Contact a luxurious spa and see if they can accommodate the amount of ladies you want to bring, and whether they offer bridal specific packages with bubbly or nibbles. If spas aren't your cup of tea, then think about a trip to the hair salon or nail parlour with the girls. Instead of bachelorette t-shirts, splurge on personalized dressing gowns or spa slippers.
An extra-special sparkling afternoon tea
Who doesn't want to sit around all afternoon and eat tray bakes with their girlfriends? Book a luxury hotel for a decadent afternoon tea hen do that mum can join in on, and make sure to tell the venue to stock up on the bubbly! Search for somewhere with a bit of entertainment in the form of a pianist or jazz player and soak up the atmosphere. If the country lifestyle is more to your taste, then look up lunch spots in your county for somewhere that does rustic afternoon tea at a low cost. See if they'd be willing to hire out the venue and fill it with your nearest and dearest.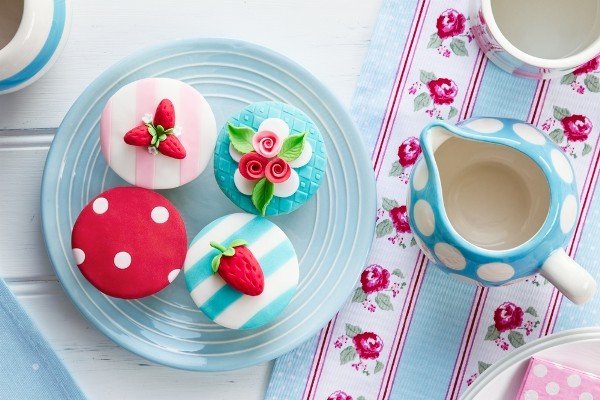 Sophisticated night on the town
Just because you want to involve mum, it doesn't mean you can't have a ladies night out on the town. Start proceedings at a chic cocktail bar before heading to a swanky restaurant for a slap up meal. Keep the night tame and simple and there's no reason why mum can't join in! You can still make use of your pound-shop L plates and feather boas we've all come to know and love, but maybe skip the dodgy nightclub at the end!
Learn a new skill
Why not use your hen do as opportunity to learn a new skill? With cookery classes the height of fashion at the moment, grab the girls (and your mum!) and don your aprons to learn how to prepare a culinary feast for your soon-to-be-hubby. If cooking isn't your style, then a cocktail making class is just as easy to organize and twice as fun! Bartenders are usually more than willing to come to your home and do their demonstration, or meet you in a city location.
Weekend getaway
Whisk mum and your bessies away for the weekend to celebrate your upcoming nuptials! If money is no object, then consider a European weekend getaway to San Tropez or the Amalfi Coast where you can bask in the sunshine to top up your tans. If budgets need to be kept in mind (like they do for most of us) then why not go glamping for the weekend or contact an Irish country house to organize a weekend stay? Not only is it a great chance to make some memories, but you all can spend some quality time together too.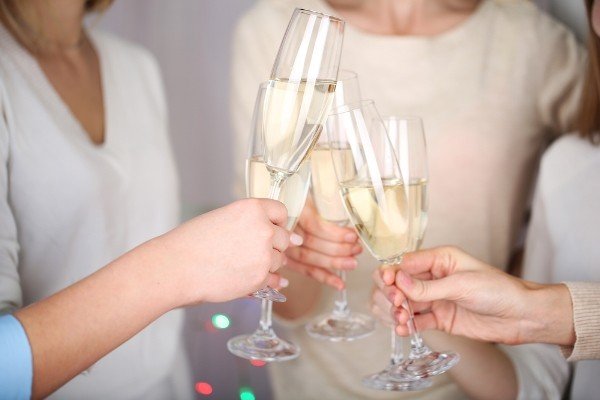 To enter for the chance to win a luxury gift hamper from Rituals this Mother's Day to share with your Mother of the Bride, simply click here.