When Raceview Mill opens in Broughshane, Co. Antrim on the 26th June, we'll be celebrating the arrival of a fantastic new alternative reception venue
On Sunday 26th June, the doors of the 200 year old Wool Tower at the beautiful Raceview Mill in Broughshane will swing open, starting a new chapter for the historic building as a fresh and exciting wedding venue in Northern Ireland.
If you're planning to get married, then it will be essential to be there for the first Bridal Open Day to experience, for yourself, the atmosphere that the Wool Tower can bring to your special day.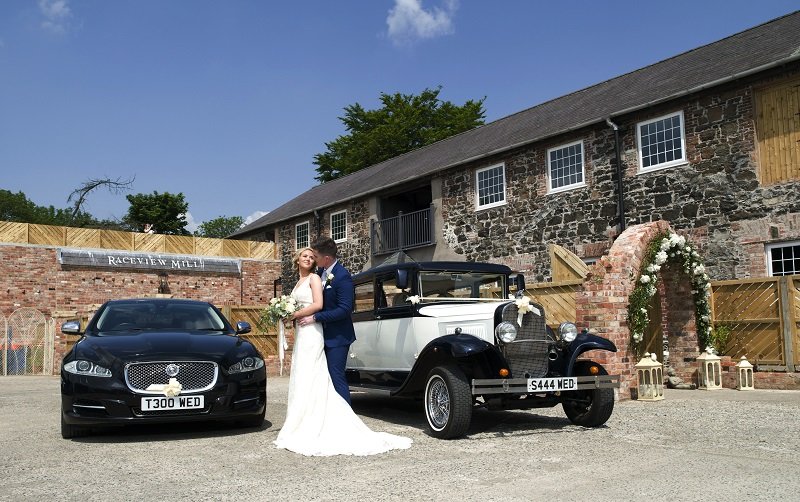 Every couple would like their day to be memorable, but it has become increasingly difficult to make a wedding different and special. More often than not you'll be sold a 'package…the same package sold to dozens of other couples.
A unique wedding venue in Northern Ireland
There are no packages at the Wool Tower and each wedding is completely unqiue. While the venue can provide a suggested list of caterers, florists and so on, you are are encouraged to custom design your wedding using your own unique set of suppliers matched to your budget.
Fancy a hog roast with a massive bowl of Eton Mess – go for it!
Prefer a wedding themed as a magnificent Grand Ball? The Wool Tower can carry that off with more drama than you ever dreamed off!
Original features in this quirky wedding venue include vaulted brick ceilings, massive pine beams, polished stone floors and stone walls.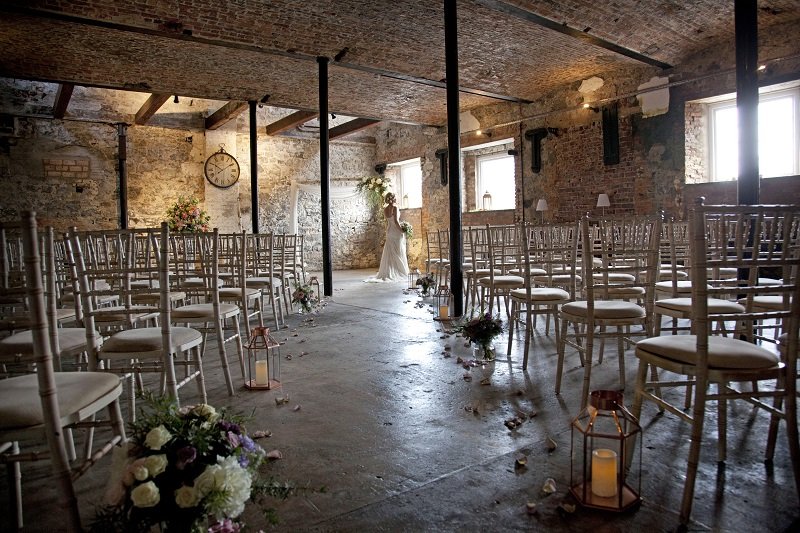 The Wool Tower also boasts a massive Juliet Balcony, pretty enclosed courtyard garden with French garden furniture, an upstairs terrace, and a Riverside Butterfly Path for unforgettable wedding photo's.
The enchanting Wool Tower is situated within 16 acres at Raceview Mill, Broughshane (The Garden Village of Ulster).
The venue can easily accommodate 80 to over 200 guests, with ample room for parking and is located only 40 minutes from Belfast, 25 minutes from the International Airport and approx an hour to Derry/Londonderry.
Email enquiries to weddings@raceviewmill.com or visit Raceviewmill.com.