90% of wedding guests want couples to have a gift list and 41% of guests have actually taken something from their own home to give as a present, survey reveals
A new survey carried out by One4all, the Post Office Gift Card, revealed that a whopping 90% of wedding guests would like if there was a wedding gift list from which they could choose a present.
A wedding gift list would certainly make life easier for the 41% who admitted that they have in fact taken something from their own home to re-gift to the newlyweds.
The survey of 1,536 adults in the UK revealed some other sneaky tactics used to avoid the stress of gift shopping. 1 in 5 people have signed their name on another guest's gift, 10% have lied to the happy couple by promising them that a gift is on its way, when it hasn't even been bought, and 7% percent admitted that they would rather not give the newlyweds a present at all.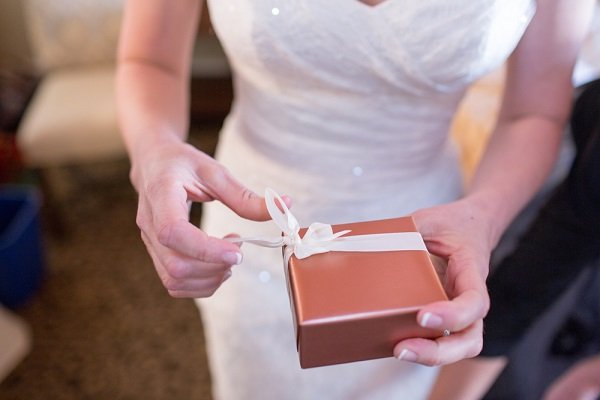 A generous 10% of British wedding guests have actually broken their budget to avoid looking cheap, and on average spend £215 for each wedding they attend. £32 is the minimum amount the average British person can spend without looking cheap.
Aoife Davey from One4all, said:
It's interesting to see the extents to which selecting and buying a gift can stress people out – and also quite alarming how many people have resorted to quite cheeky tactics when the panic has set in!

Guests need to really consider whether these types of items are what the couple really wants – these days it is very common for people to have been living together for years before they get married, in which case it's likely they will already have everything they need for the home."