Experts have revealed the best age to get married to avoid divorce.
In a world were a large percentage of marriages end in divorce, it is surprising to find out that while one in ten marriages don't last in Ireland, Ireland has the lowest rate of divorce in Europe and the third lowest in the world!
So does our age have an impact on whether or not the marriage will stand the test of time? It is widely accepted that the younger a couple are when they tie the knot, the less likely they are to be seeing in their golden anniversary together, but new research reveals that the older we are also has a negative impact!
A study has showed that couples who say 'I do' between 25-34 are the most likely to have a long and happy marriage.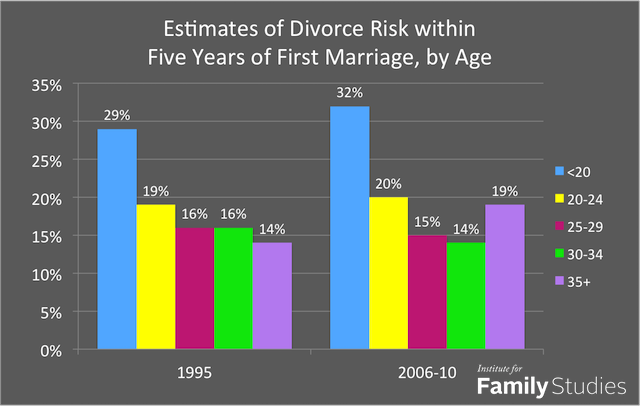 Nicholas H. Wolfinger who carried out the research has had his findings described as the 'Goldilocks theory of marriage'
Getting married too early is risky, but so is getting married too late. Your late 20s and early 30s is just right.
Wolfinger, who analysed data from 2006-2010 National Survey of Family Growth recorded a steady decline in divorce rates in couples marrying in their 20s and a sharp increase after age 34.
It's easy to see why marriages don't last past our teenage years. As a teenager our brains are still developing and we are not the same person in our early 20s that we were in our teens.
Wolfinger speculates why older couples fail, suggesting it is down to excess baggage. The older a couple are, the more likely they are to have an increased number of previous partners which can lead to tension and possibly adultery. There may also be children from previous relationships which can put a strain on a new marriage.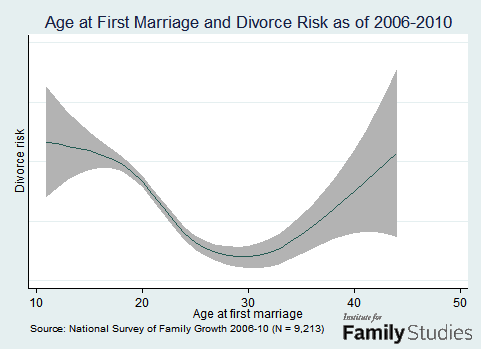 However, Wolfinger believes that the sort of people who wait until after their late thirties to get hitched are the sort of people who aren't predisposed towards doing well in matrimony and that makes their marriage high risk from the start.
I view the newly heightened divorce rate for people who wed after their early thirties as a sort of practical push back against the social forces that are driving up the median age at marriage.
Featured image credit- Lynton Wedding Venue