Beyonce wasn't keen on the gown she wore to marry Jaz Z which was picked out by her mum Tina
Tina Knowles has revealed that her daughter Beyonce didn't really like the wedding dress that she wore to marry Jay Z back in 2008.
Fans got to see the dress in Beyonce's music video I Was Here. During an appearance on the Today show this week, Tina revealed that she picked out the dress for Beyonce, which was a trumpet strapless ivory dress with a ruffled train.
Tina said:
She came back later one day and she said, 'You know, when my daughter gets married, I'm going to let her pick out her own dress. Maybe she wasn't so excited about it at the time, but she's a sweetheart."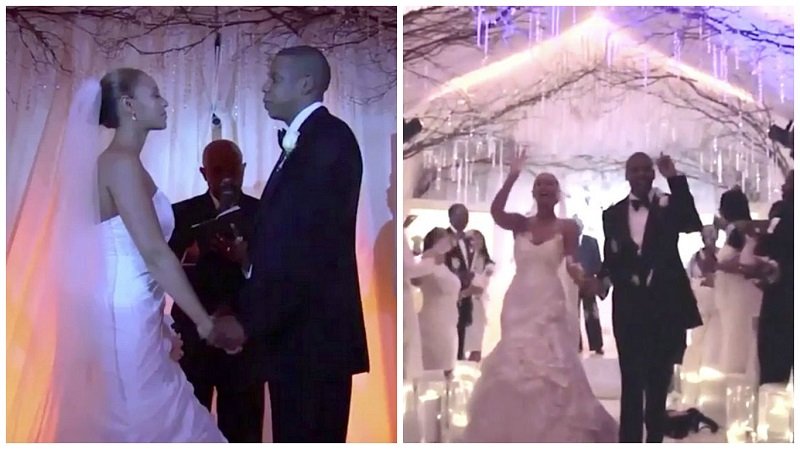 Beyonce and Jay Z met in 2000 and only made their relationship public three years later via their Bonnie and Clyde music video. The tied the knot in a secret ceremony in 2008, since then rumours of Jay Z's infidelity began circulating. Last year Beyonce's song Resentment, about a man being unfaithful, sent the rumour mill into overdrive. The lyrics to her song Ring Off also imply that her wedding dress is not the only thing Beyonce wasn't happy about:
In the mirror you would stare/And say a prayer like, 'I wish he said I'm beautiful'/ I wish it didn't hurt at all/I don't know how I got here, I was once the one who had his heart. Until you had enough, then you took that ring off/You took that ring off/ So tired of the lies and trying and fighting and crying/ You took that finger."
Featured image credit: www.chano8.com