We were very excited when Brian Dowling tweeted that he is getting married today – here's what we know about his Dublin wedding.
His cute face and Irish sense of humour made us all fall a tiny bit in love with Brian Dowling when he was in the a Big Brother house all those years ago… We loved him when he went on to present Big Brother and we love him still, even as he prepares to walk up the aisle with his long term boyfriend  Arthur Gourounlian.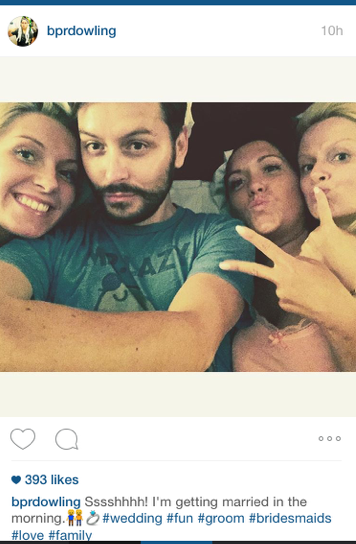 The couple have been together for three years and got married legally in London earlier this year, but it looks like they are set to do it all over again – this time in Dublin!
Brian was a passionate campaigner for the 'Yes' vote when Ireland held a referendum to legalise gay marriage in May and seems doubly excited to me tying the knot again in his home country, planning a big white gay wedding and tweeting:
 'Sssshhhh! I'm getting married in the morning.#wedding #fun #groom #bridesmaids #love #family.'
Brian has updating his followers on Instagram and Twitter as he prepares to slim down and get in shape for the big day, charting his juice-diet and pre-wedding pampering with his bridesmaids.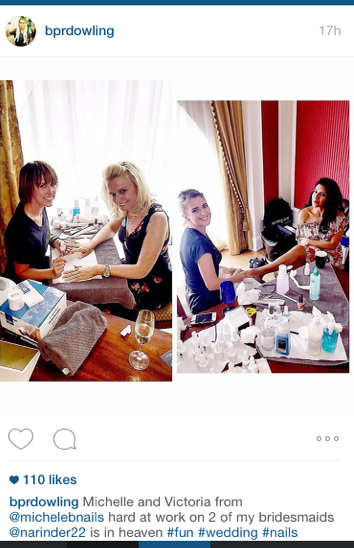 Brian is believed to have lost three-stone for his wedding and splashed out on Tom Ford suits for him and Arthur to wear on their wedding day.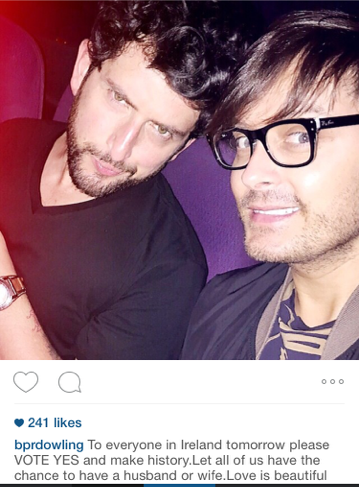 The couple will marry in Dublin in front of celebrity guests including Girls Aloud star Kimberly Walsh, X Factor's Louis Walsh, Vernon Kay and Tess Daly, his co-presenter on SMTV Live.