'The whole family is here now,' says bride who was given away by the man who received her father's heart
A bride was walked up the aisle by a man who has her dad's heart inside him said she felt as if her father was right there beside her on her special day, 'in spirit and a piece of his physical being as well'.
Ten years after her Dad died, Jani Stepien's was walked up the aisle by the man who had been donated her father's heart, and she got to feel her father's heartbeat again.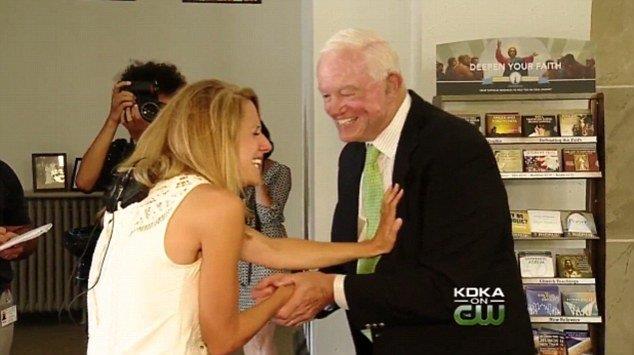 Jani father was murdered ten years ago, he had carried an organ donor card at the time and his heart was given to Arthur Thomas. After waiting 16 years for a donor, Arthur was dying before he received the heart and went on to live a healthy life.
For the past decade the two families have communicated with each other via letter and phone calls, but it was Jani's wedding that brought the two families together. She told CBS Pittsburgh
The whole family is here now. It's like everybody is here.'
Jani's sister Michelle said:
Just hugging him made me feel like I was close to my dad again. On this day it was perfect. It was what I needed.'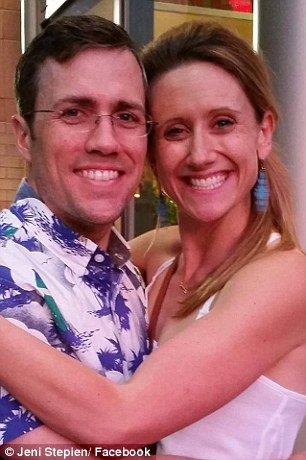 Arthur said:
What a greater honour could a person have than walking the daughter of the man who's given his heart to him, I can't imagine a greater honour.'