Posting in a wedding shaming group on Facebook, the young bride shared her outrage at guests stealing from the buffet.
She explained that she had a very small wedding ceremony and reception where only 25 people were invited.
The food was served in a buffet style which she said is traditional for a Polish reception.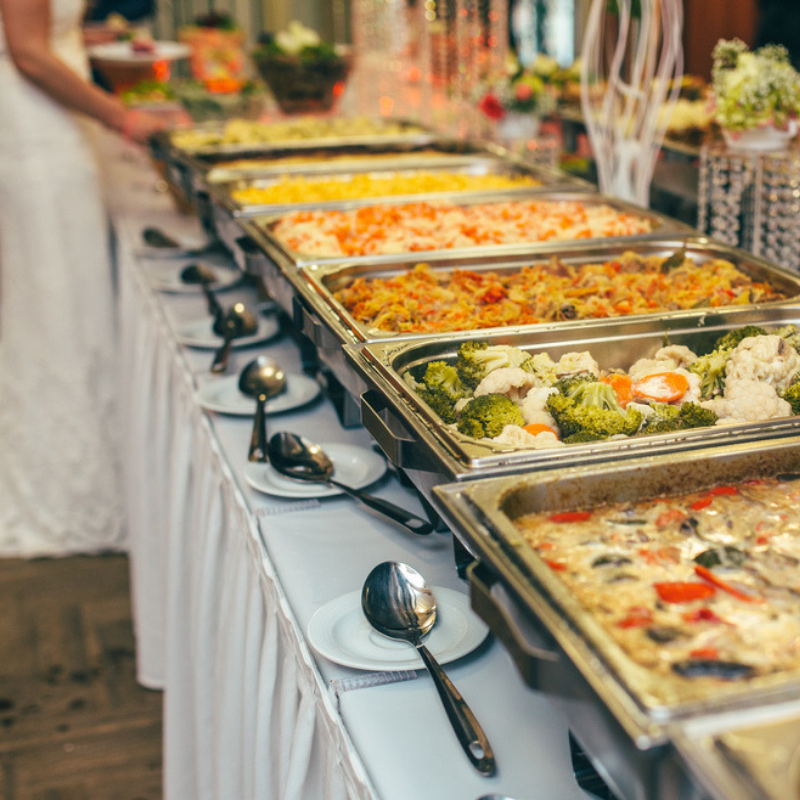 'She loaded up seven Tupperware containers with food to take home, took about three containers of homemade cookies, a couple of bottles of beer and most of the centrepieces,' the bride said.
The bride didn't notice this happening at the time as she was busy celebrating the special occasion but her dad told her about it the next day.
The woman in question was a plus one that had been invited by the father of the bride's friend.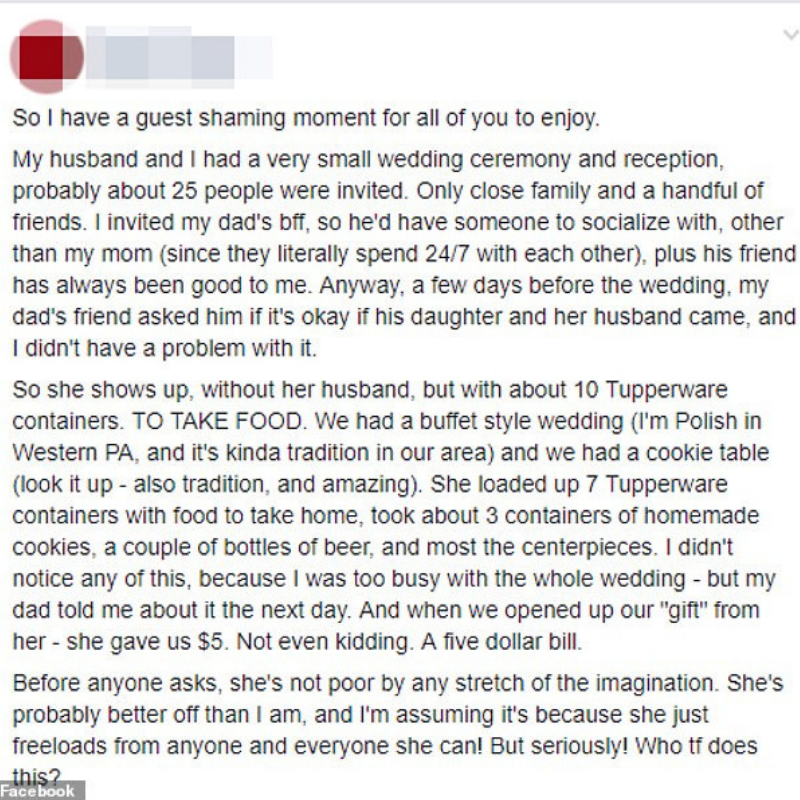 'And when we opened up our "gift" from her she gave us $5. Not even kidding. A five dollar bill,' she said.
'Before anyone asks, she's not poor by any stretch of the imagination. She's probably better off than I am, and I'm assuming it's just because she just freeloads from anyone and everyone she can.'
Hundreds of people commented on her post, sharing their thoughts on the situation, with many branding it 'tacky' and 'rude'.
Let's Be Real
One of the best things about going to a wedding is the gorgeous free food…we're all thinking it!
Before we start getting any ideas here, it's crucial to remember the buffet golden rule – be respectful of other and make sure there's enough to go round.