A bumper car, a blue tractor, and other unusual wedding transport chosen by couples to get them to the church on time
Who needs a limo or horse-drawn carriage when you have a bumper car? English couple Jackie and Ray Naylor arrived at their wedding in a white dodgem car.  The unusual wedding transport featured a 'Just Married' licence plate, white ribbon tied to a Mercedes logo on the bonnet, and tin cans attached to the back.
The bride's brother Peter is a bumper car enthusiast and owns a collection of 50 vintage dodgem cars, some of which he has painstakingly restored and converted to be roadworthy, including this one.
The groom said:
No one had seen anything like it.

There was another wedding going on and they had a big Hummer. All the people in there were just looking over at the bumper car."
Meanwhile Welsh farming couple Huw and Claire Davies got married this weekend and the bride raised a few eyebrows by turning up to church on a bright blue tractor.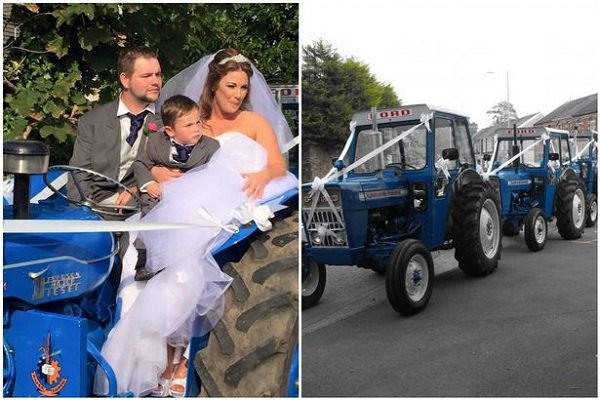 The couple later left in a convoy of six rare Ford tractors which were loaned to the bridal party by their farming friends. Huw said:
Tractors were a big part of my life, so it was important to me that they were included in my wedding day.

We even had a tractor-shaped wedding cake with both of us on top, which was really good. I was so pleased that they featured so heavily in the day."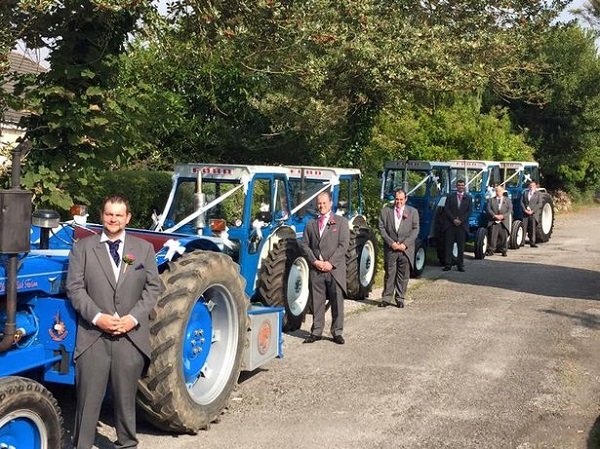 Like the couples above, if you are looking for unusual wedding transport there are lots of fun alternatives available in Ireland. Charter a helicopter to get you to the church on time with Cutting Edge Helicopters in Londonderry, hire an Audi Quattro Rally car from Legends Ni in Antrim, a Dukes of Hazzard or A-Team van from Star Car Hire, or a fire engine from Absolute Wedding Cars in Dublin.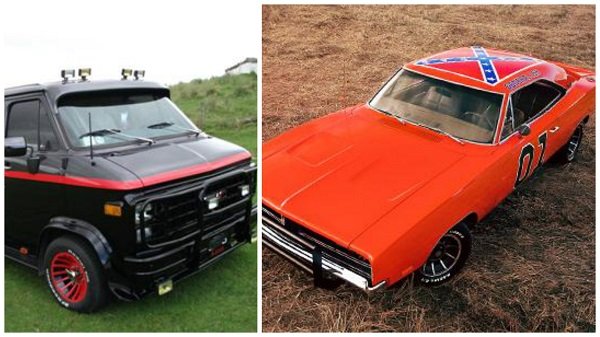 Featured image credit: kentonline.com