Heather Black popped the question to Neil on Leap Day eight years ago, so it was only fitting the Comber couple tie the knot in similar fashion.
On Leap Day 2008, Heather broke tradition and proposed to her beau Neil Hutchison using a handmade card adorned with Love Hearts and Haribo sweets. In speaking to the News Letter he admitted he was surprised at first when Heather got down on one knee but then found the whole thing very romantic.
However the wedding plans were put on hold when Heather fell pregnant with daughter Hollie (now 7) and numerous setbacks hindered them from having their dream day.
When the family were finally ready to stage a wedding, they decided Leap Day 2016 would be ideal- eight years to the day since Heather had initially proposed- and that Gretna Green in Scotland is where they wanted to do it.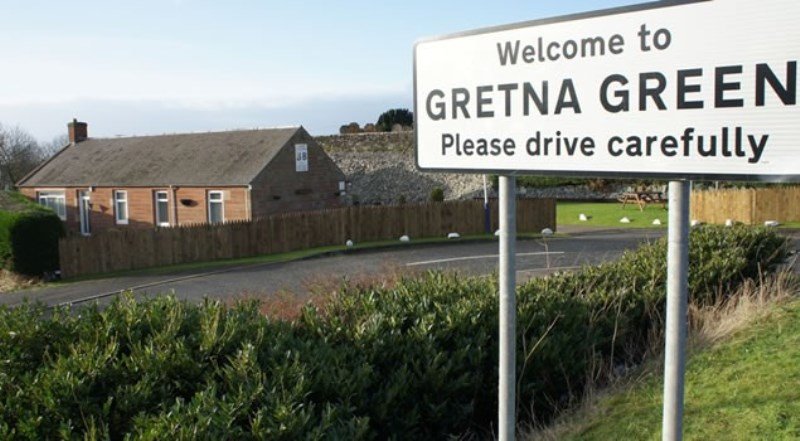 Gretna Green, a small village in the South of Scotland, is famous for runaway weddings. Over 5,000 weddings are held there each year, with an estimated one in six Scottish nuptials. The Comber couple didn't share their plan to wed with anyone except their three children, who they bundled on the ferry from Northern Ireland before saying 'I do'- just the five of them.
We hope this romantic tale inspires some fantastic 'Leap Day' themed proposal and wedding stories. Congratulations Heather and Neil!
Featured Image: News Letter