An environmentally friendly couple served an eco-friendly, recycled wedding reception meal made from out-of-date food destined for the rubbish bins
Eco warriors Zoe Chambers and Charles Loughlin organised a wedding with a difference in Cambridgeshire this weekend.
Bride Zoe is a passionate food waste campaigner, so much so that she treated her guests to a meal using food that was thrown out by supermarkets. Zoe volunteers for charity FoodCycle which run volunteer-powered community projects across the UK. FoodCycle collect fresh waste products from shops, which is then used to make nutritious community meals for those in need.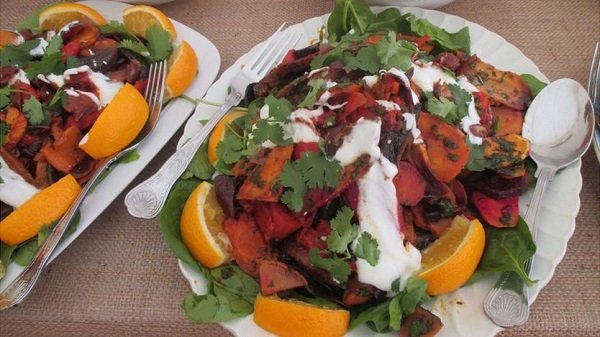 Zoe said:
It's cooked using almost entirely surplus food – so food that's perfectly good to eat but that supermarkets are throwing away.

We thought long and hard about the food and looked into different catering options, but just kept coming back to FoodCycle.

We thought it would be wonderful to practise what we preach."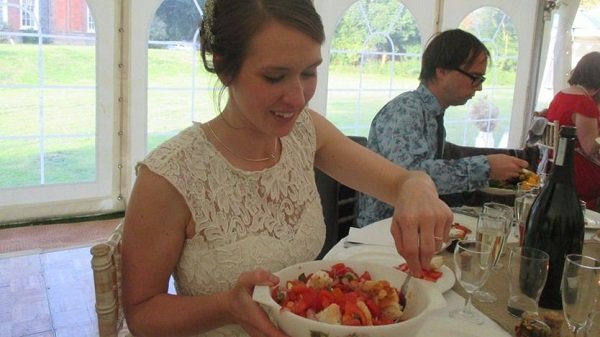 Vegetables including carrots, peppers, spinach, tomatoes and stale bread were used to make panzanella salad and Moroccan roast vegetables.  As meat cannot be donated due to health and safety risks the couple supplemented the wedding meal with cold roast beef.
Zoe admitted that serving recycled food is "a risk and not everybody would want to take that gamble," but she was delighted with how well the meal was received by wedding guests and was pleased to see some guests going up for seconds.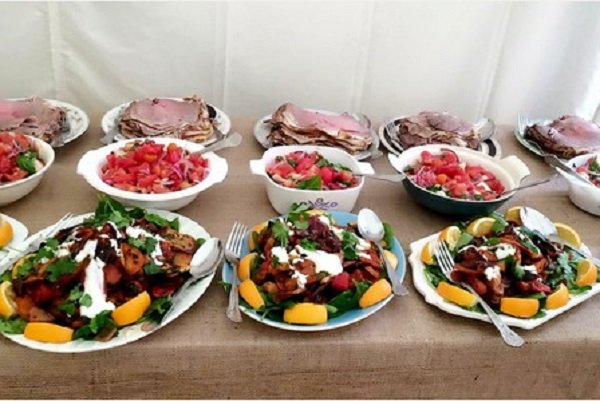 Charlie added:
All the guests were aware and it went down really well. Everyone loved the food and everyone loved the idea."
It wasn't only the food that was recycled the couple also collected jam jars and bean cans with flowers to use as décor, recycled timber to use as cute wedding signs, and they said 'I Do' outdoors on the community cricket pitch.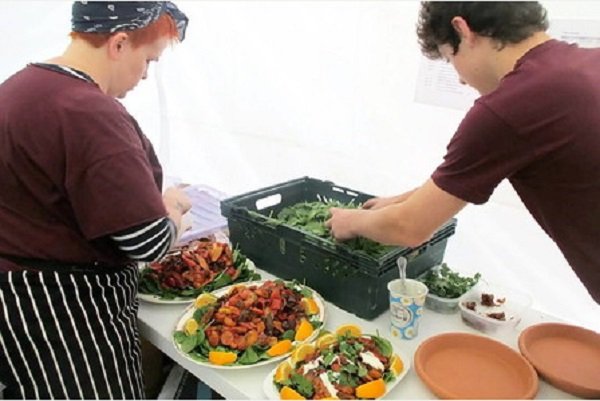 Featured image credit: bbc.co.uk