Responsibly foraged flowers, home-brewed beer and a forest venue were just some aspects of the 'most hipster' wedding ever
Australian couple Kathryn Kleu and Michael Malone tied the knot in what's being called the world's 'most hipster' wedding.
The couple made most of the décor themselves so their nuptials were as eco-friendly as possible, they also handmade furniture including hay bale seating.
The nature-loving couple said 'I do' in a Tasmanian forest under a frame made of tree trunks that was decorated with wild flowers and foliage.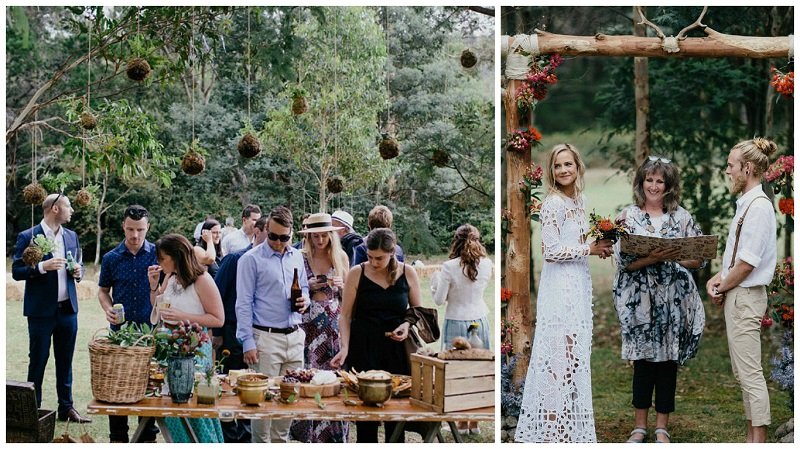 Kathryn and Michael spent months preparing dried flowers which was used as natural confetti on the day. They also made decorative moss balls using only natural materials which were suspended from tree branches.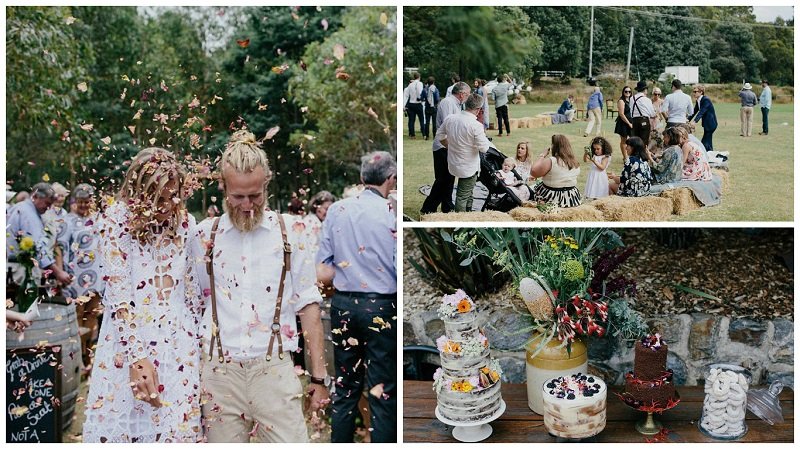 Wooded crates, barrels, old doors and used wine bottles were upcycled and used as wedding features.
Kathryn told the Daily Mail:
We did almost everything ourselves, I did the wedding cakes and Michael did all of the homebrew. We foraged the flowers, dried the confetti, made the arbour and made the straw bales. Pretty much everything we made or got from family or friends."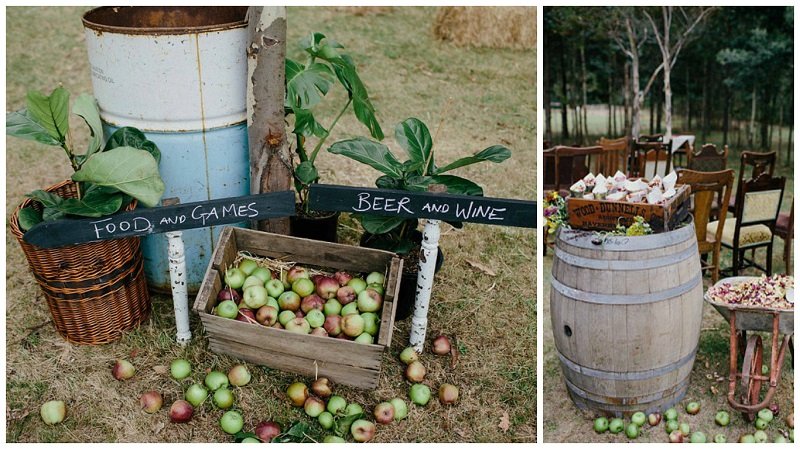 Barefoot for most of the wedding, Kathryn wore an Alice McCall long-sleeved cotton wedding dress, and Michael wore rolled up chinos, an open white shirt and tan suspenders.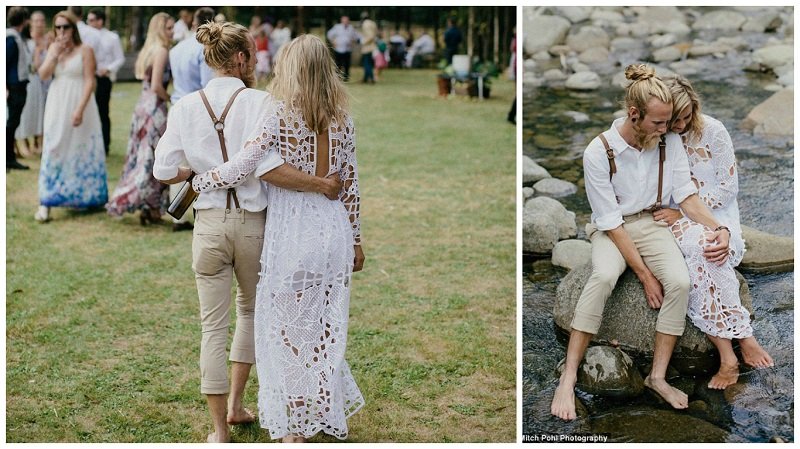 Featured image caption: Mitch Pohl Photography, Daily Mail