It's offical, we are in LOVE with Zooey Deschanel's engagement ring, but is it the best rock of 2015 so far?
The 'New Girl' actress has previously been spotted wearing a thin, gold band in place of a traditional engagement ring but stepping out in Beverly Hills, Zooey was photographed leaving a Pilates class, with a giant rock sparkling on her left hand!  The ring looks to be an elegant, pear-shaped solitaire and is suspected to be around 5 carats.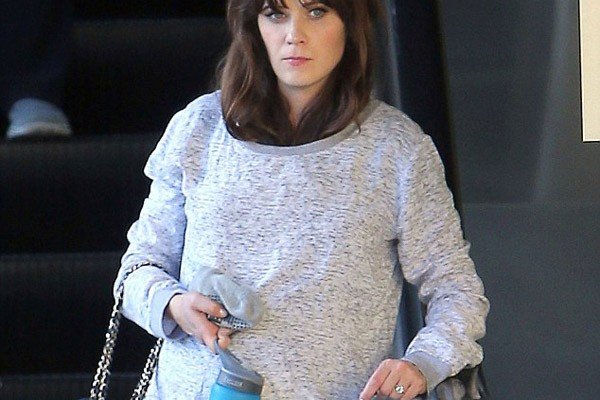 The 'She & Him' star and Jacob Pechenik got engaged in January, shortly following the announcement that they will be expecting their first child this summer!
The couple first went public with their relationship in August 2014 after Zooey's split from screen writer Jamie Lindon and confirmed their pregnancy in January. In a statement to People magazine Zooey had said, 'Jacob and I are over the moon. We are so excited to meet our little one'
This will be Zooey's second time at marriage having previously been wed to Death Cab for a Cutie singer Ben Gibbard. The couple split in 2012 after just two years together.
But is Zooey Deschanel's engagement ring the best rock we've seen so far in 2015?
Celebrity engagement rings of 2015
Ian Somerhalder and Nikki Reed surprised fans by getting engaged after a whirlwind six month romance. The Twilight star was papped with this gigantic, flower-shaped cluster diamond rumoured to cost $50,000.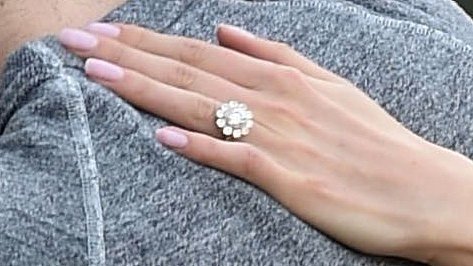 When Usher proposed to girlfriend Grace Miguel at the beginning of this year and critics deemed the massive sparkler to be 'too big' for an engagement ring!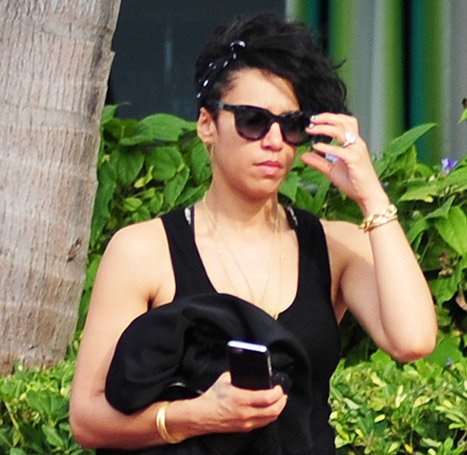 Lady Gaga got engaged to fiancé Taylor Kinney on Valentine's Day with this heart-shaped beauty.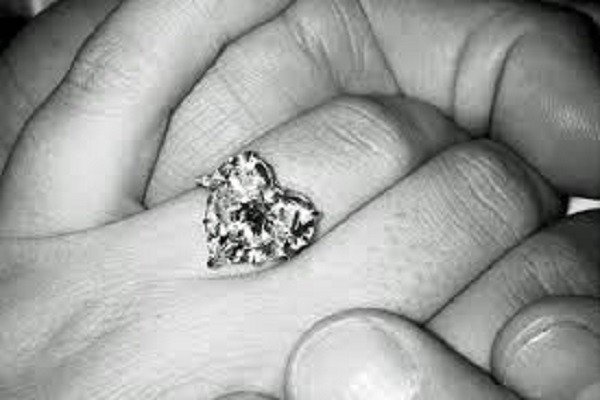 Katie Piper received this stunner at the beginning of 2015, after getting engaged over Christmas to fiancé James Sutton. The double halo is to die for!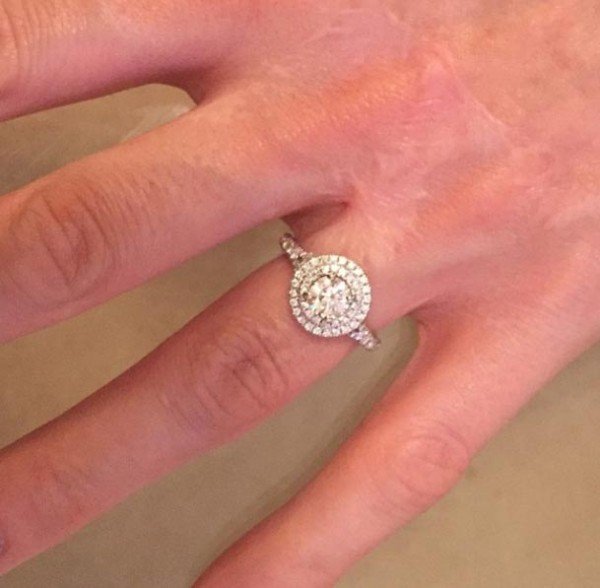 Although Sofia Vergara became engaged to beau Joe Manganiello on Christmas Day, her ring has been pictured on red carpets everywhere, stealing the show at the beginning of 2015!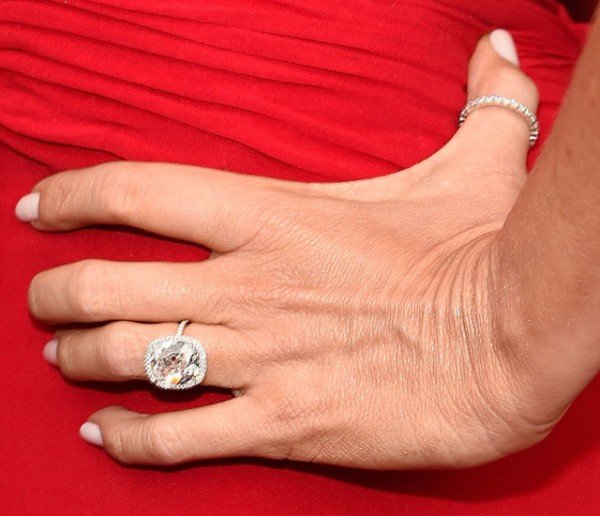 Shia LeBouef presented his girlfriend Mia Goth with a huge solitaire at the beginning of March 2015. The private couple are currently keeping their engagement and marriage plans under wraps.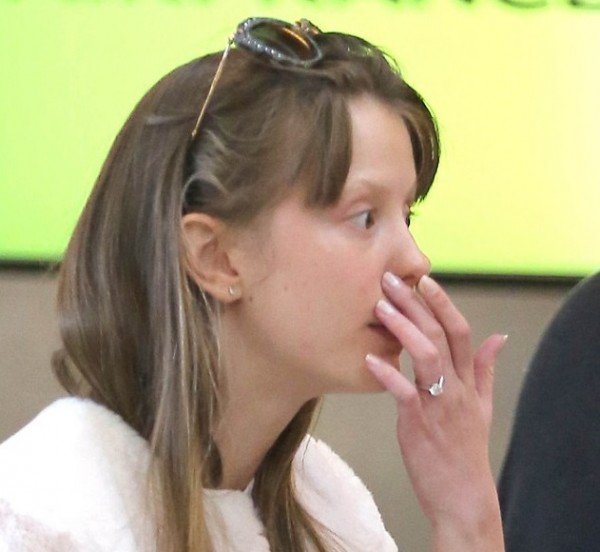 Israeli model, Bar Refaeli debuted this little number while attending Baselworld 2015 in Switzerland after recently announcing her engagement to businessman Adi Ezra.  The engagement ring appears to be a cushion-cut diamond solitaire and we are very jealous!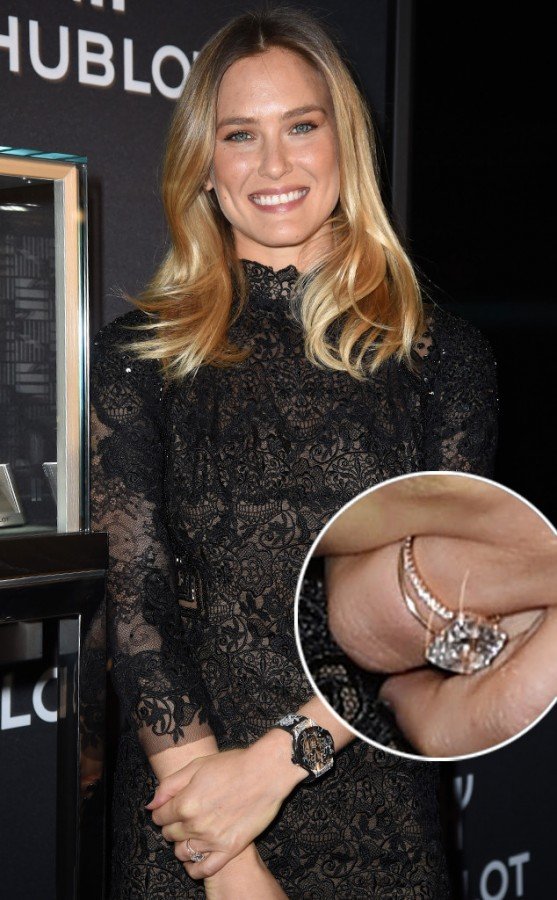 Which sparkler has caught your eye? Let us know on our Facebook page!