Darren Criss, actor, songwriter and musician, married his fiancé Mia Swier, director, producer and musician in a music-filled weekend in New Oreleans.
Darren, 32 met Mia, 34 were together for almost ten years when they tied the knot, and have been engaged for two. Together the couple share many talents, from songwriting to playing many instruments. They even co-own a bar in Los Angeles!
The talented pair took all their energy and threw it into their lavish four day celebration in New Orleans, starting on Valentine's Day with an eighty's themed prom night at comedy show favourite, One Eyed Jacks.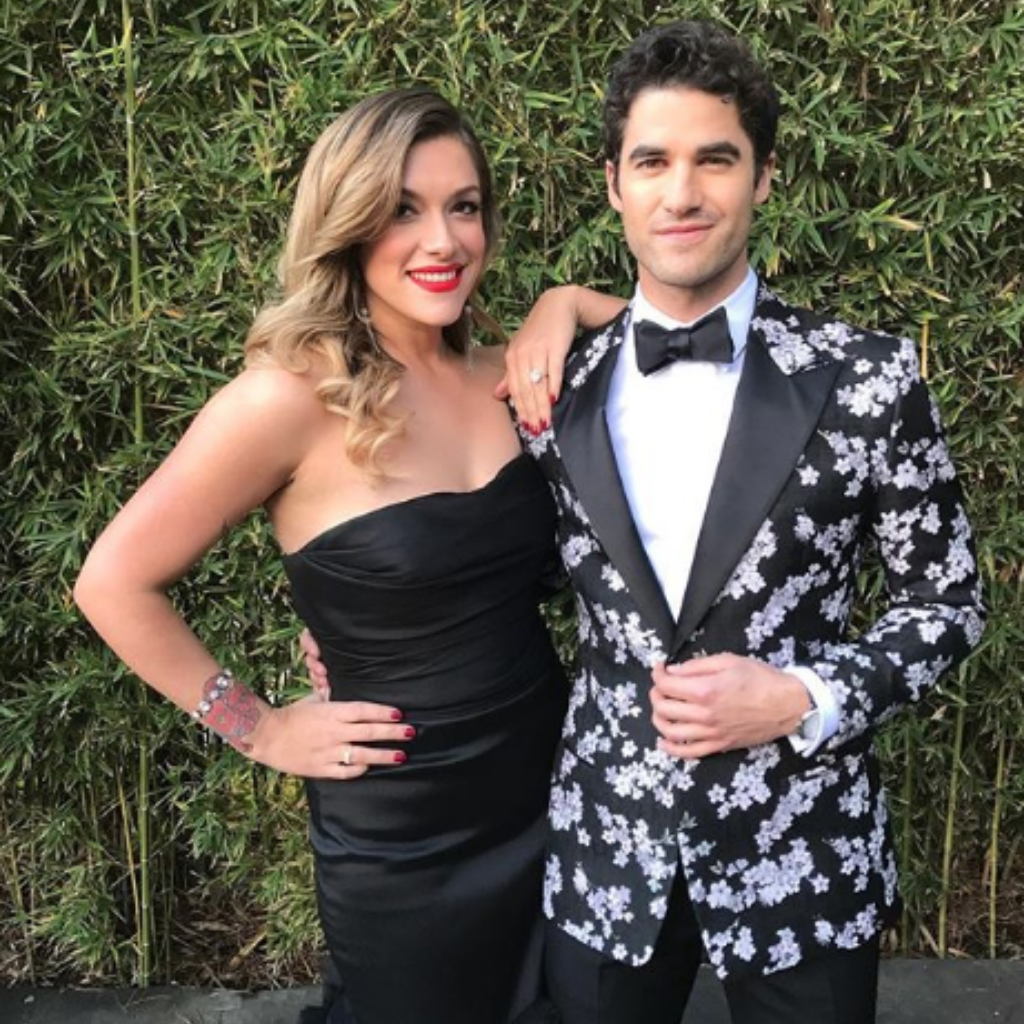 The couple wanted as non-traditional wedding as possible, so on the Friday they took guests for a swamp tour. Yes, a swamp tour. Guests were taken down the Bayou to see baby alligators and Mia drove the air boat. Word on the street is songs were performed at every event and this followed into their Friday night rehearsal dinner at Sylvian, New Orleans. 'It was less a celebration of us and more a celebration of the life we've built together,' Darren told Vogue.
Darren and Mia chose New Orleans to host their wedding weekend because it holds a special place in their lives. The morning of their wedding consisted of photographs around Ace Hotel. Telling Vogue, he said 'they don't do things in New Orelans the way they do in other parts of the world – and we wanted to be sure our wedding was unlike anything guests had experienced before.'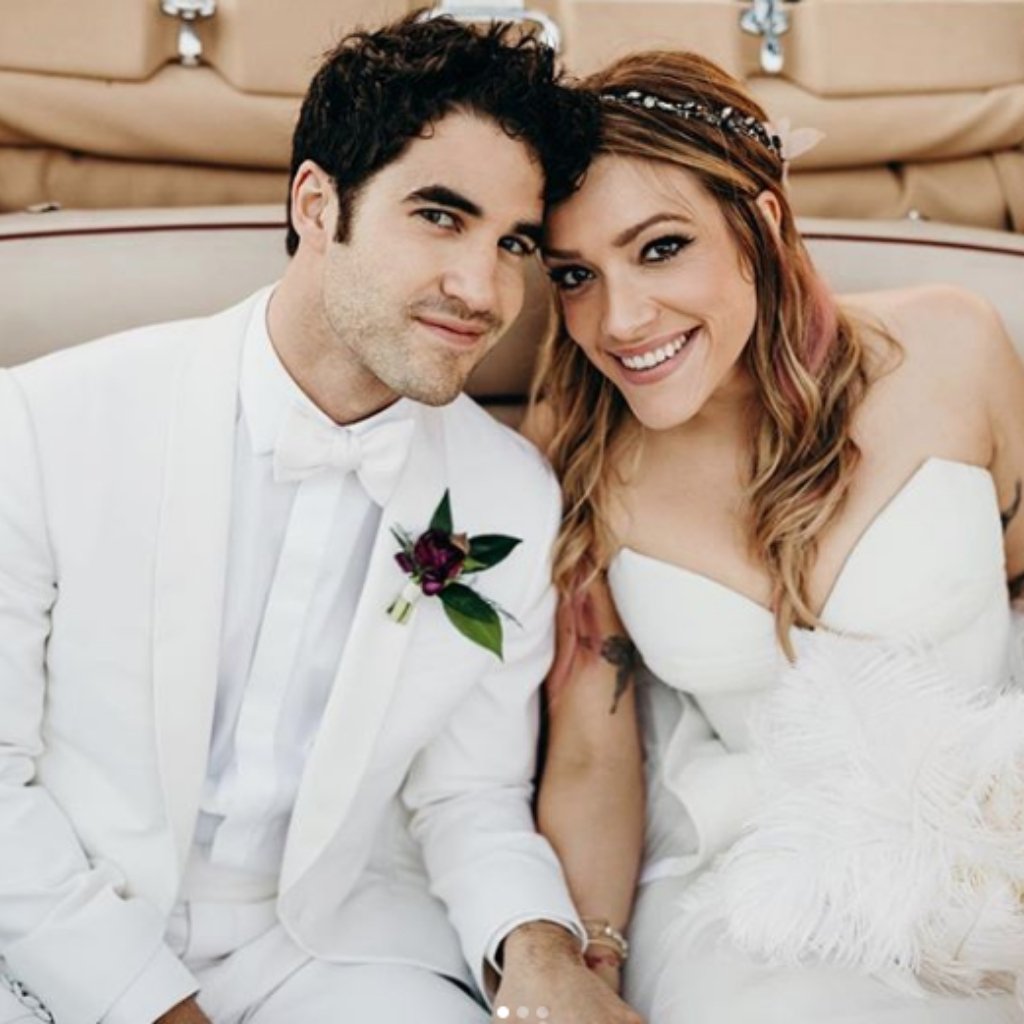 Mia stunned in a Vera Wang dress, with the designer on hand the morning of the wedding, but the non-traditional bride spruced it up with white Doc Marten boots. Darren wore an off-white custom Giorgio Armani shawl-collar tuxedo. The pair then drove together to their ceremony location in a vintage red Rolls-Royce convertible.
The ceremony took place outside at the New Orleans Museum of Art, with designer Kristin Banta covering the space in antique rugs and illuminating it with candelabras and draping Spanish moss and Mardi Gras beads off the giant oak trees.
Darren sang his bride's family down the aisle before joining his bride to walk down the aisle together. They chose to host and officiate their own wedding; with friends and family offering songs, poems, stories and advice before hosting a cocktail reception in front of the museum. At 10pm, there was a dramatic light change and glow sticks were handed around for the live concert portion of the evening. By the end of the night, thirty different songs were performed by thirty different guests including Lea Michele, John Stamos and Lance Bass.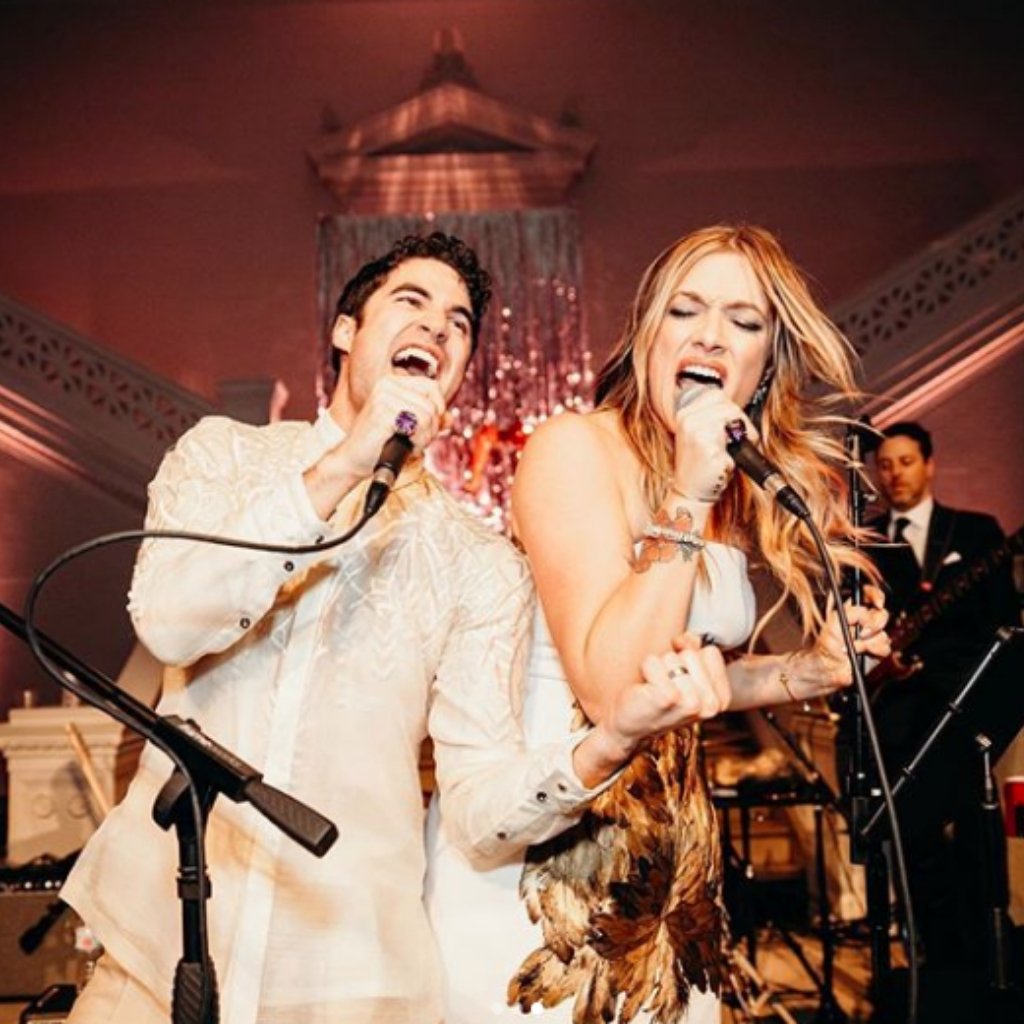 After the live concert, guests enjoyed silent discos compiled of the couple's favourite songs before enjoying coffee and beignets from Cafe Du Monde's food truck with Darren and Mia in now matching sequin t-shirts.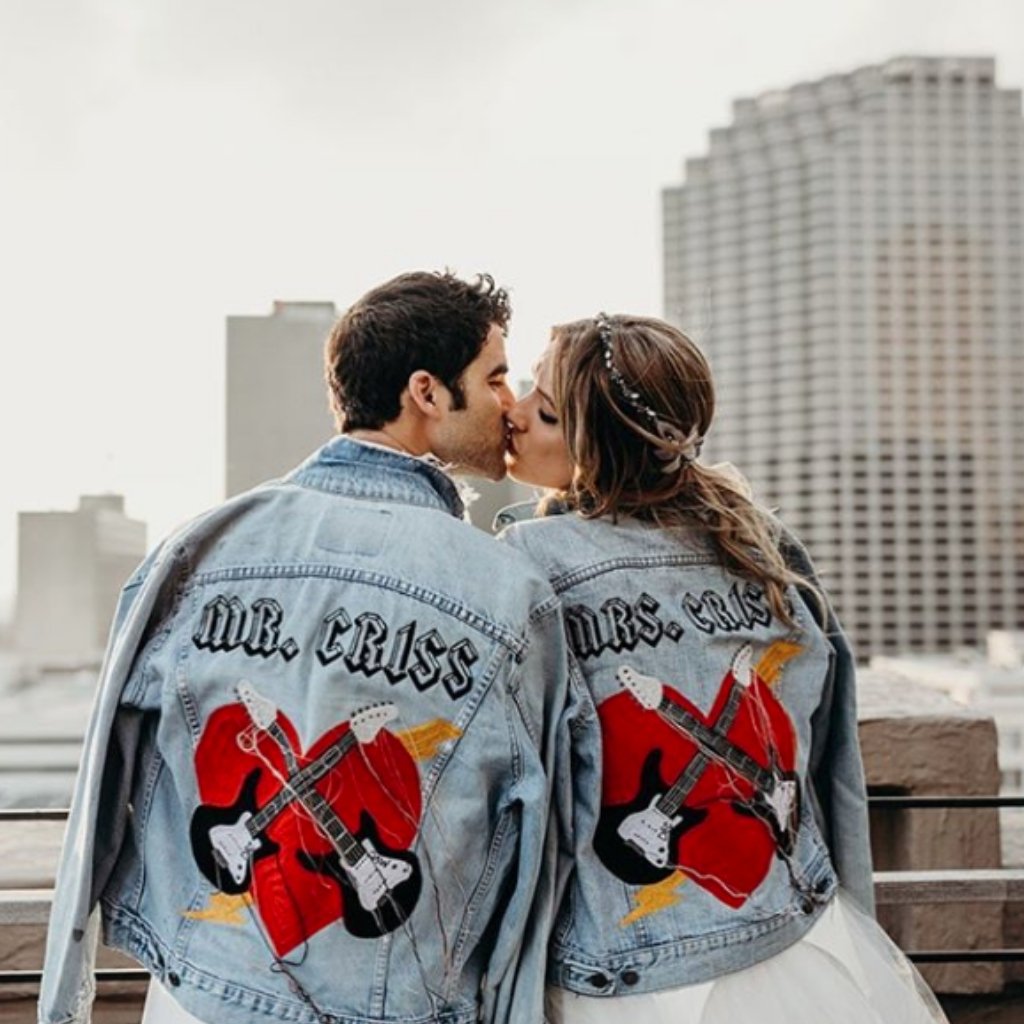 Wow, what a celebration! Congratulations to them both.
Set Featured Image: @ashleypweston / Instagram