Grooms are ditching the 'something borrowed' and opting to buy their wedding outfit in the latest grooms wear suit trend….
Britain's biggest independent menswear brand has reported a spike in sales of lounge suits as grooms ditch something borrowed for something blue (to keep) when it comes to their wedding outfit.
Now determined to enjoy the wedding shopping experience as much as the bride-to-be, men are steering away from hired top hat and tails and choosing to buy sharply tailored suits instead with vivid blues the favoured colour.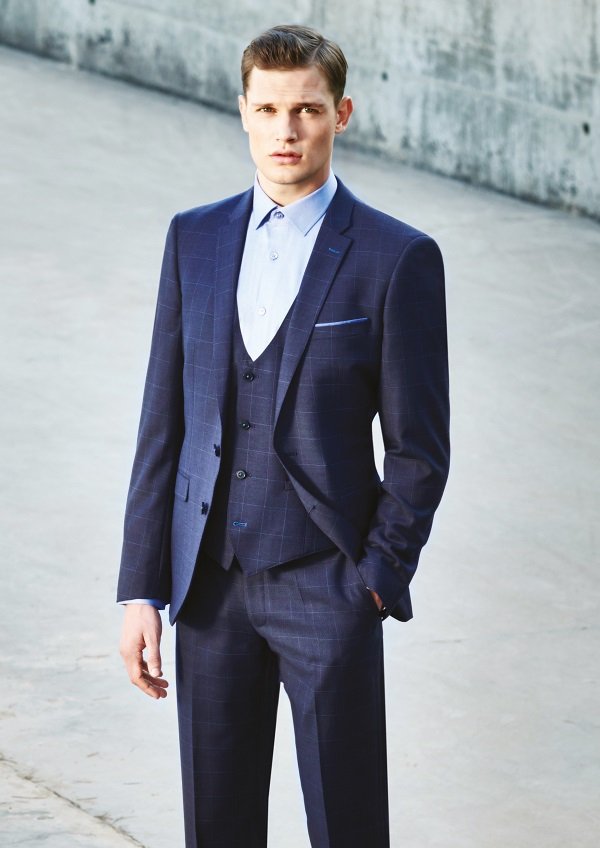 Douglas & Grahame said more grooms were investing in a suit they could keep with many also treating their best men and ushers to their own suits as gifts for helping out on their big day.
Hiring the male attire for nuptial celebrations remains popular but an increasing number of grooms are deciding to buy their outfit and seeking out independent stockists to get the best possible advice.
Sales director Anton Jenkins said suits that were particularly popular were the suits in bright blue tones and fine check with a three-piece ensemble still a must-have.
"Love is certainly in the air but trends are changing as men want to spend more on their wedding outfits and no longer happy to settle for a hired suit.

"Our phones have been really busy with stockists calling in extra supplies of our blue suits in brighter shades and those with a more defined and modern cut. Independent traders are looking to satisfy the demand among grooms for something more enduring for their wedding day and help in getting the right look."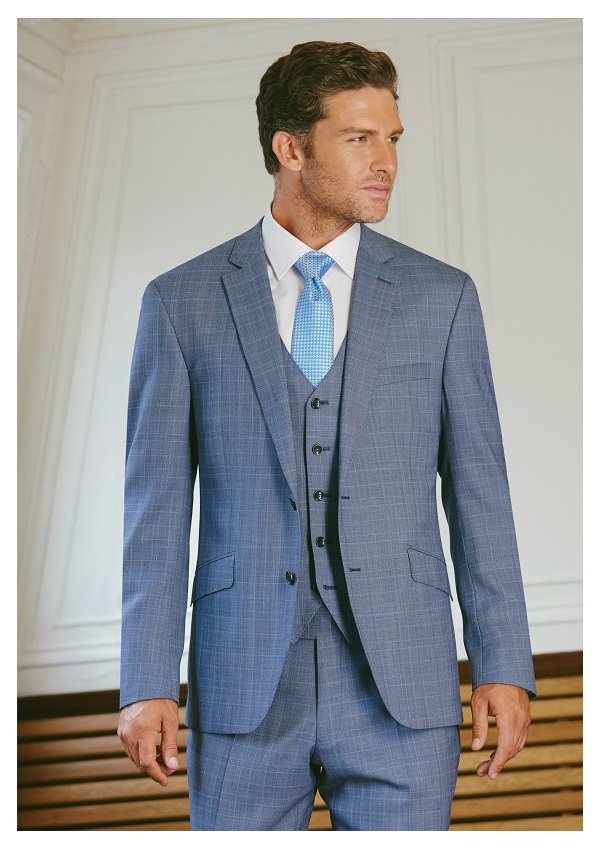 Personal service perk
Grooms that do buy instead of hire are looking for a more personal shopping experience from specialist independent traders. This is the best way to guarantee personalised advice and someone who will pay attention to the detail.
"I think like many brides they want something that is theirs and theirs alone and even possibly something they will keep. Unlike a wedding dress, they do get even more opportunities to wear their suit should they wish to so it makes sense to buy.
Value for money
The average spend on a groom's outfit is much lower than a wedding dress – you should be able to get a dapper designer suit for about £300-£400, but the experience of choosing and buying it is no less special.
Most independent stockists can advise on cut, colour and tailoring and will have an altering service and that ensures you get that perfect fit too.