Connor Hefner is packing up his Playboy PJs. The heir to the Playboy fortune has announced he has gotten engaged!
Connor Hefner, the dashing son of legendary Playboy mogul Hugh Hefner, has popped the question to his actress girlfriend Scarlett Byrne, who most recently has has roles in the acclaimed Harry Potter series as well as US vampire drama, The Vampire Diaries.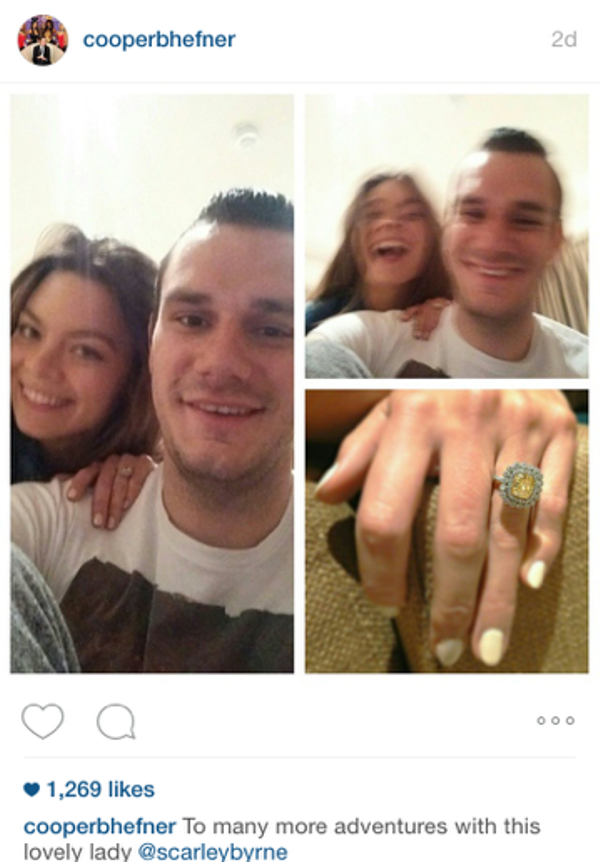 The pair chose to announce their impending nuptials the way most celebrities have done it recently- with a post on social media picture app Instagram. In his post, Cooper, 23, used a collage of images highlighting the couple's thrilled faces and the massive engagement ring he gifted to his bride-to-be.
The unmissable engagement ring features a coloured, square-cut stone surrounded by two layers of intricate diamonds and rumour has it that Connor flew to Scarlett's home town of London to ask her father's permission before he popped the question on Tuesday. We love a traditional lad!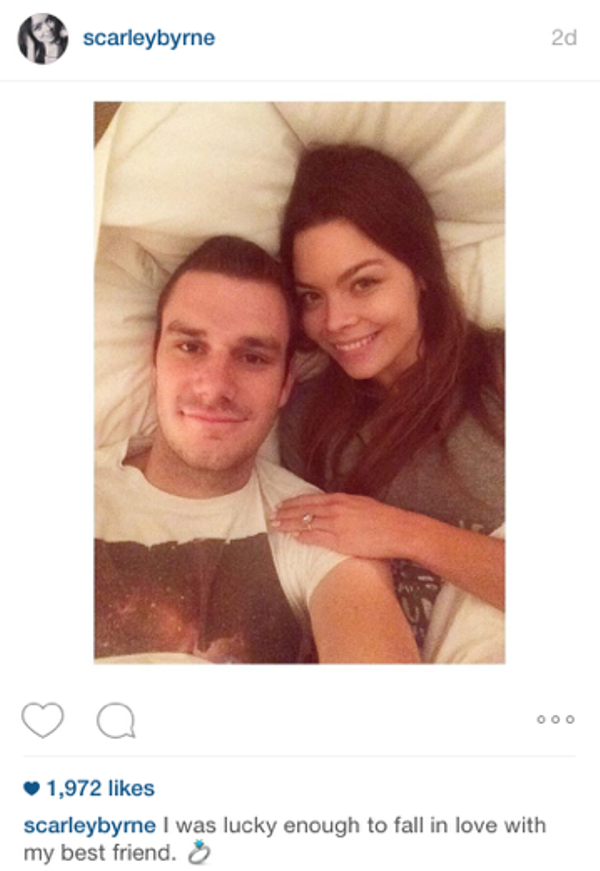 Meanwhile Scarlett, 24, used her Instagram post to gush about her 'best friend' and share a candid shot of the two snuggled up post-engagement.
Congratulations to them both- we hope to see a Playboy-themed wedding very soon!
Facebook Comments