Singer songwriter Hozier has released a video showing his support for the yes vote in the Irish same sex marriage referendum.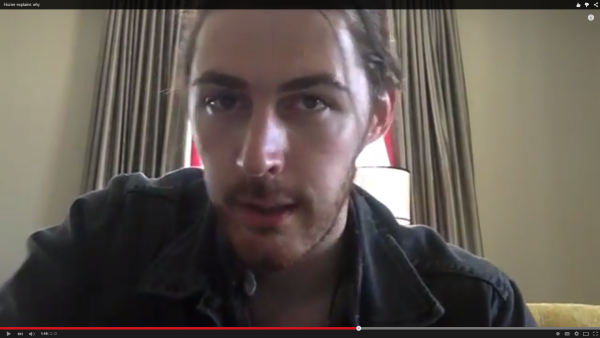 The Wicklow born musician released the video as part of Straight Up For Equality's "Do Something" campaign, in which he encourages young people to vote Yes on May 22nd.
In the video Hozier is unequivocal in his support for the right of gay couples to get married and calls on the support of the country as a whole saying:
 "It's imperative that the straight community shows support for the LGBT community on this issue, and makes a clear statement that we value the equal treatment of people on our shores.

"To anyone in my generation, like me, who feels that their values have long gone unrepresented by the word of law, and want to be proud to live in a nation that does not discriminate or implicitly condemn, I strongly encourage you to vote," he said.

"So, to anyone who feels that the love between two people is not to be belittled or othered or developed or undermined, I would encourage you to vote."
Hozier says that "anyone who is tired of the sophistry, fear-mongering, or the outright deception of those who under the guise of 'traditional family values' promote an irrational aversion to same-sex marriage or relationships" should get out and vote.
"And to anyone in my generation, like me, who feels that their values have long gone unrepresented by the word of law, and want to be proud to live in a nation that does not discriminate or implicitly condemn, I strongly encourage you to vote. Thank you
Watch the video here
Featured Image- gqrr.com