Axelle/Bauer-Griffin/FilmMagic
Australian rapper Iggy Azalea is engaged to Los Angeles Lakers baseball player Nick Young!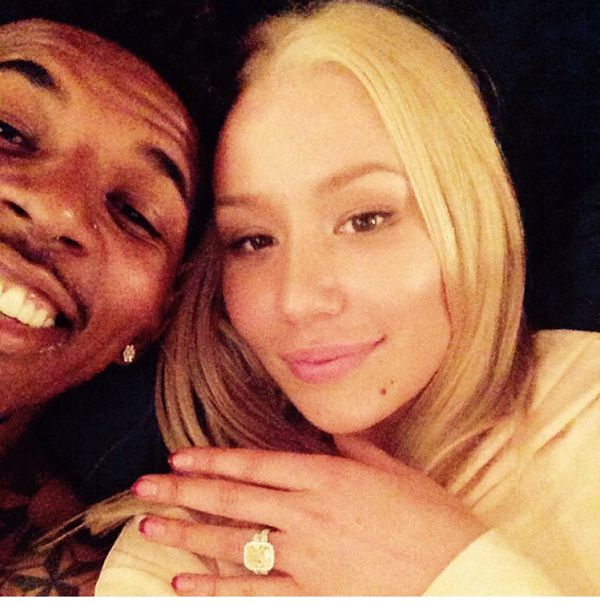 Nick chose his 30th birthday to make a very public proposal to Iggy. He got down on one knee and popped the question to his ecstatic girlfriend who lost no time in saying 'Yes'! The loved up couple embraced as family and friends cheered in excitement.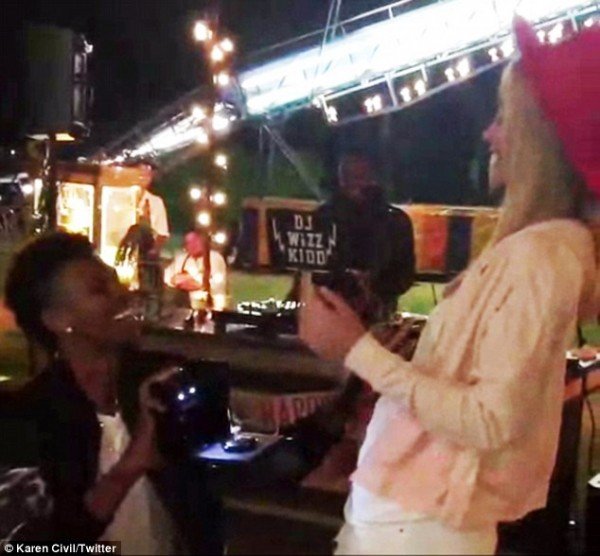 Iggy is now proudly sporting a whopping 10.45 carat engagment ring which was custom made by Jason of Beverly Hills, valued at $500,000 (£250,000). We are literally green with envy over this yellow cushion cut center stone surrounded by white diamonds on white gold  – this is one seriously impressive piece of bling!
The CEO of Jason of Beverly Hills said: 'Nick was very involved in designing the ring. We wanted it to be both a ring of Iggy's dreams and a ring that fit her personal style."
He did well!
The pair have been dating for over a year and a half and WJ heard rumors that a proposal was imminent, only last Sunday Nick hinted to People magazine that marriage was in the near future and he didn't want to give away the surprise. Last night Nick posted a photo of him and his fiancée sharing a kiss Instagram yesterday with the caption "She said yes. It's over man. I'm getting married!"
Earlier that day clearly besotted Iggy wished Nick happy birthday in Instagram with message ""Happy 30th to my now old man nick! I'll save the really mushy stuff for inside your birthday card… I looooove you, I'd do anything for you. Glad you exist etc etc. Ps. If we get old together don't die before me. (Jk)."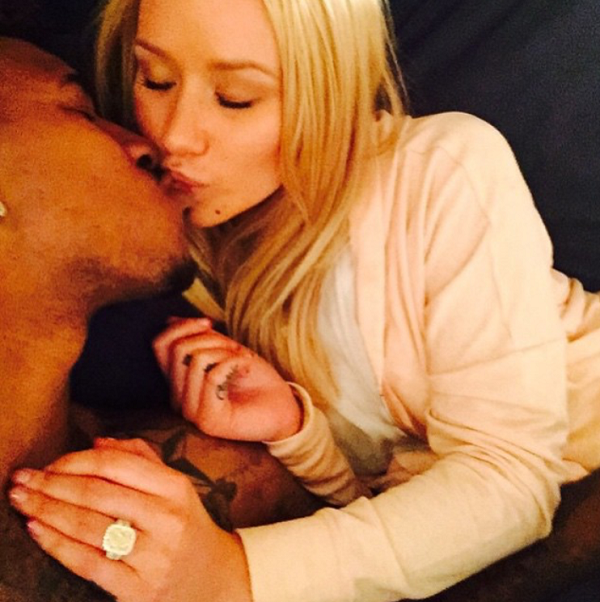 Iggy turns 25 on June 7th and we are wondering how Nick can possibly top this. He definitely has something up his sleeve and has said "It's going to a big surprise. I can't tell you anything. You'll see next week. We're doing everything." Doing everything… very cryptic, we're wondering could Nick have planned a secret wedding to surprise his other half? Anything could happen in celeb land! What this space…