Wearing your mum's wedding dress is something many brides can only dream of, but this Irish bride made it happen, and the results are stunning!
When it came to finding the perfect wedding dress for her recent wedding, 35-year-old art teacher Pia from Listowel in Kerry decided she wanted to walk down the aisle wearing her mum's dress from her wedding 50 years earlier.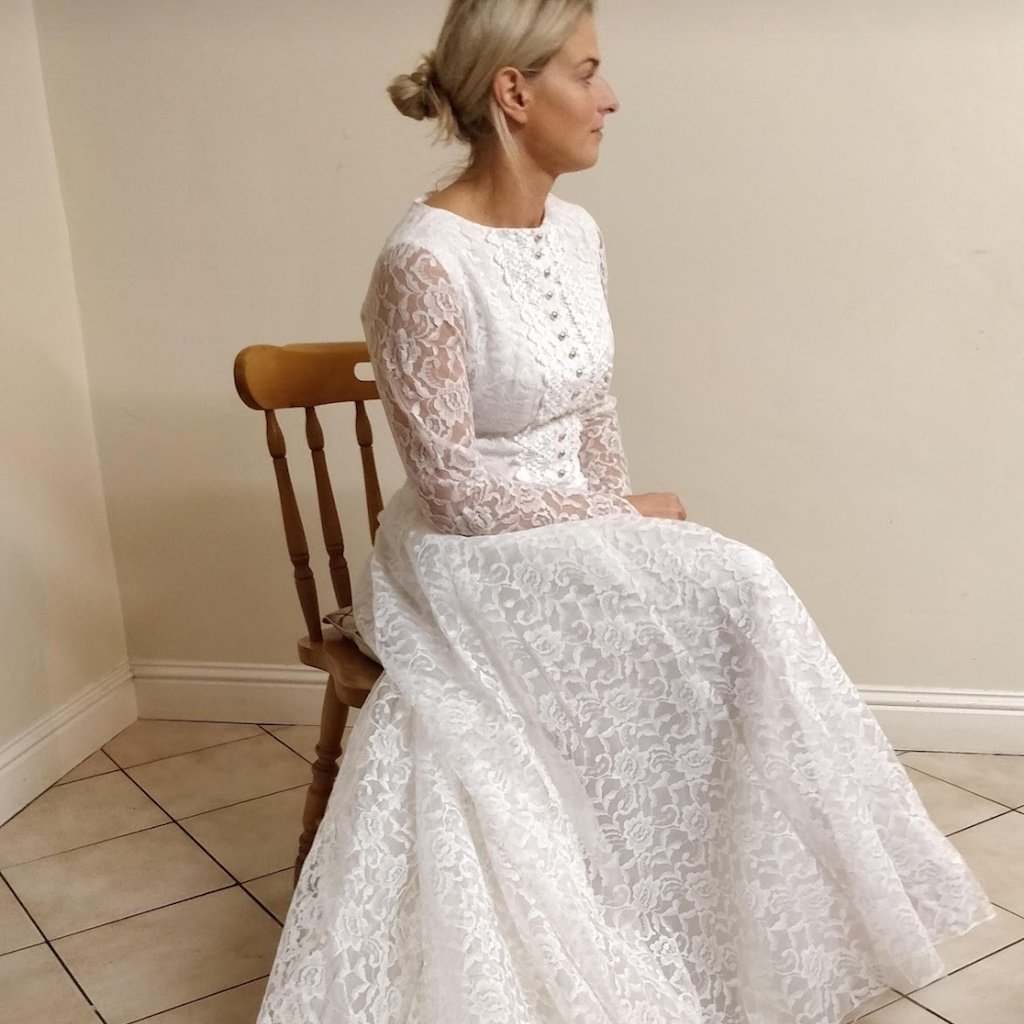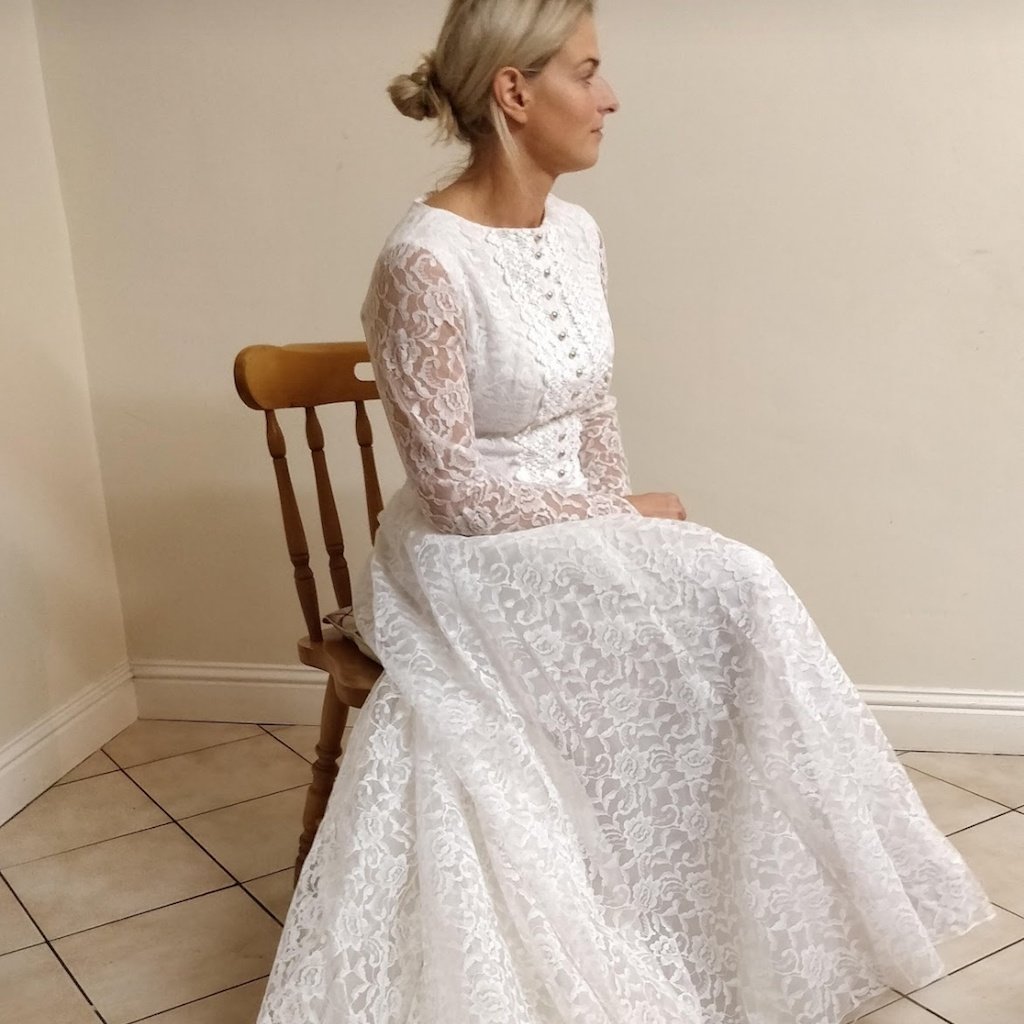 As Pia explains, 'I went and tried on a few wedding dresses, but I really didn't think any of them were me! So, mum suggested I try on her dress, but put absolutely no pressure on me to wear it. When I tried it on, it was like it was made for me. It fitted me perfectly!'
'I had always admired mum's dress and knew I would like lace sleeves just like hers, plus I loved the intricate detail of the bodice.' 
'Mum bought her wedding dress in London's West End while visiting her sister who lived there and now, almost 50 years later standing in our home in Kerry, I knew this was the dress for me too.'
A Helping Hand
However, Pia wanted to make a few alterations to her mum's dress to make it her own and contacted designer Delphine Grandjouan from House of Delphine to help her.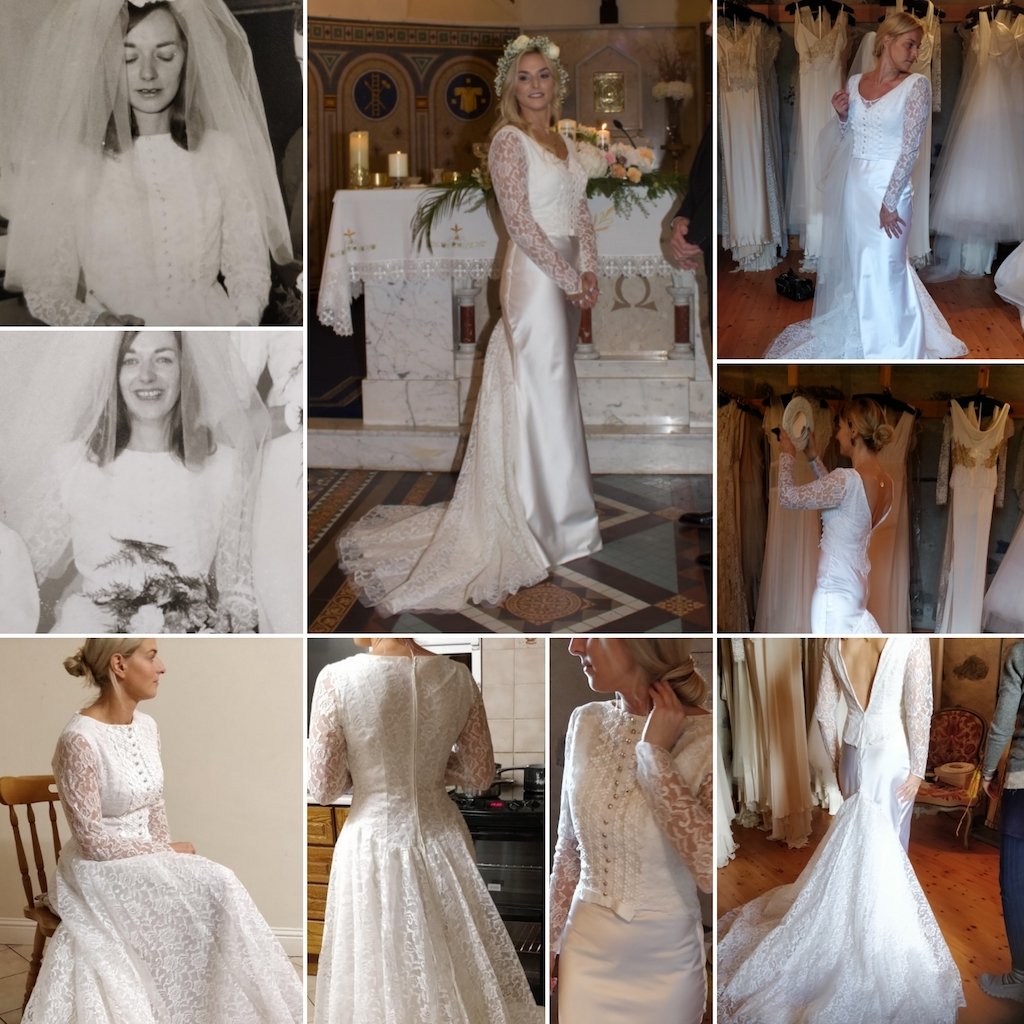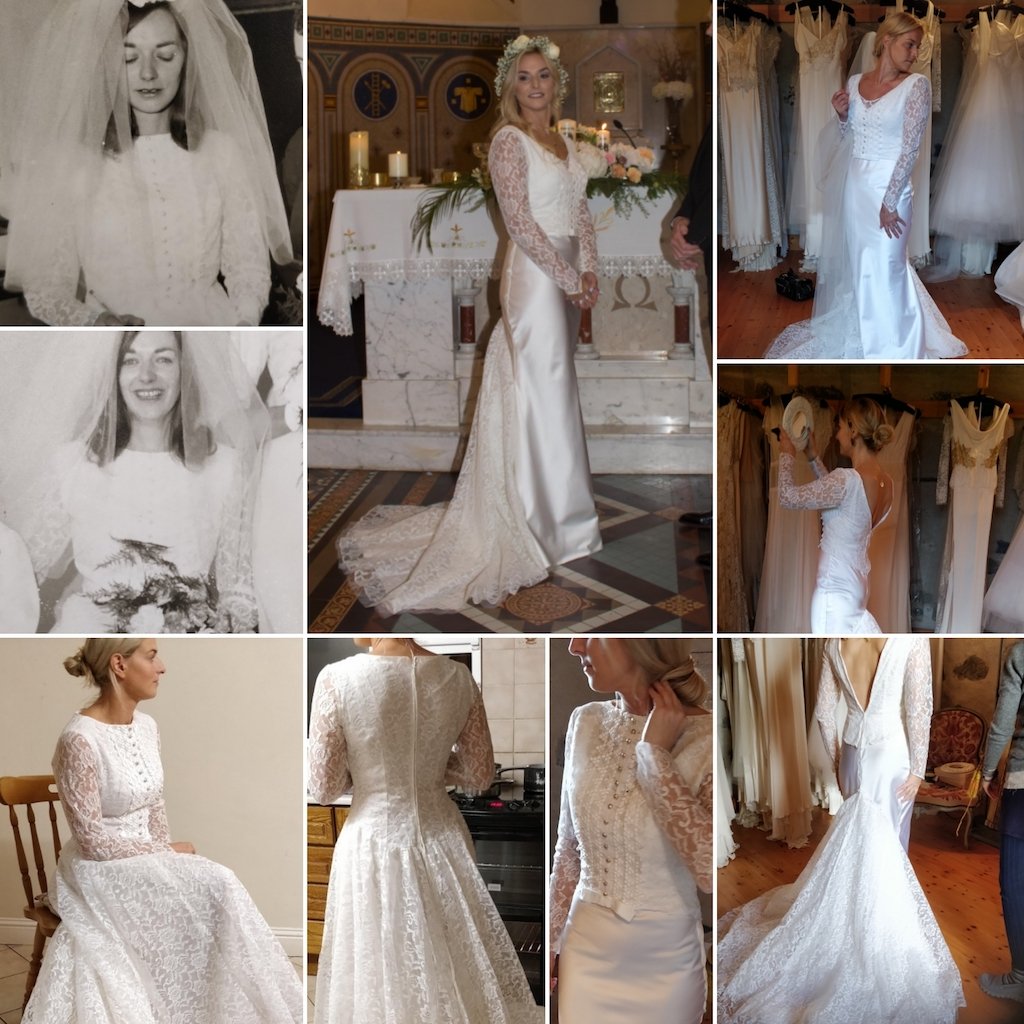 'I had heard of Delphine and had seen her work and always loved her designs,' comments Pia. 'I wanted someone I could trust to alter the dress and make it more modern. I emailed her a photo of me in the dress and asked would she be willing to work with me, as she doesn't usually remodel dresses. To my delight she loved the idea and wanted to meet me and see the dress.
'From the first time I met with Delphine, I completely trusted her and I knew I would get exactly what I was hoping for.'
'Delphine made a V-neck back and front and used the lace that was on the bottom half of the original dress as a fishtail. I like the way you can still see most of my mum's dress, just with a modern twist.
More Real-Life Wedding Dress Inspiration: A Rustic Blue Wedding By The Coast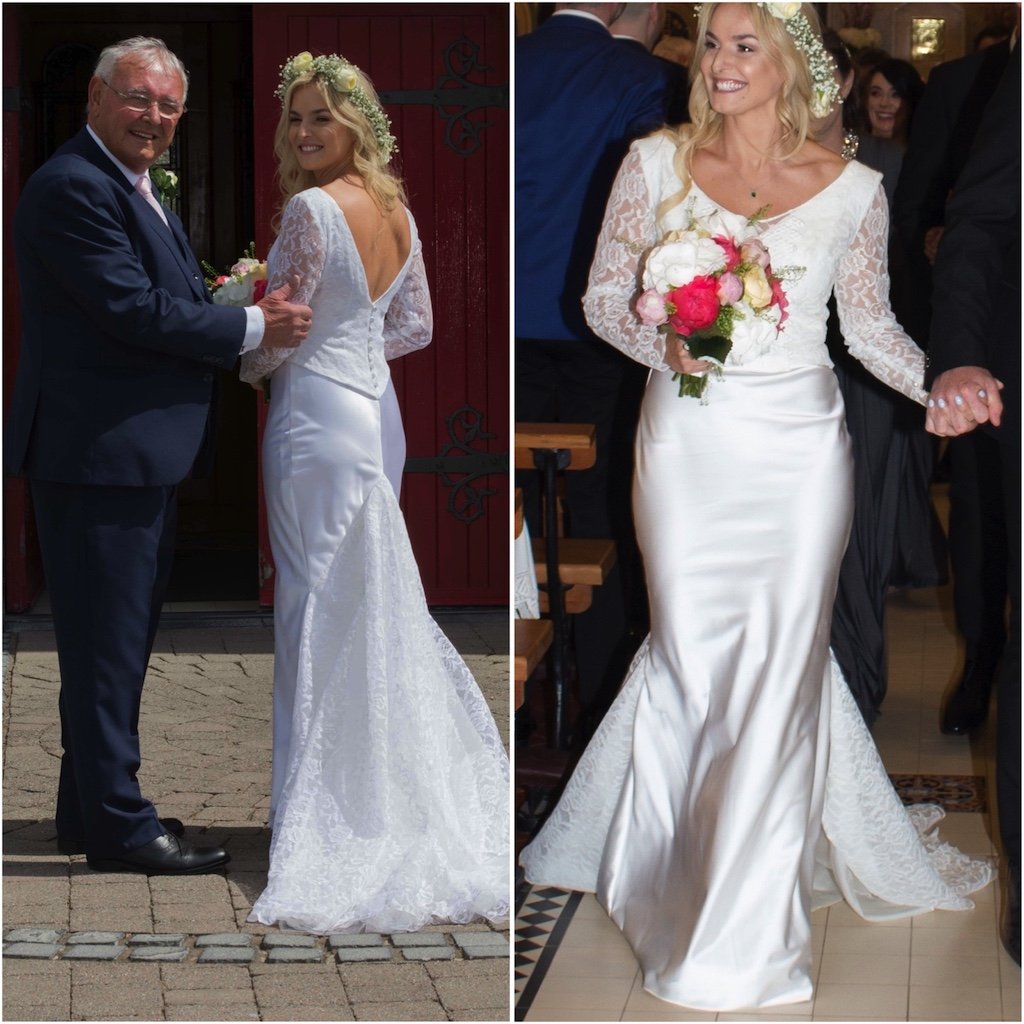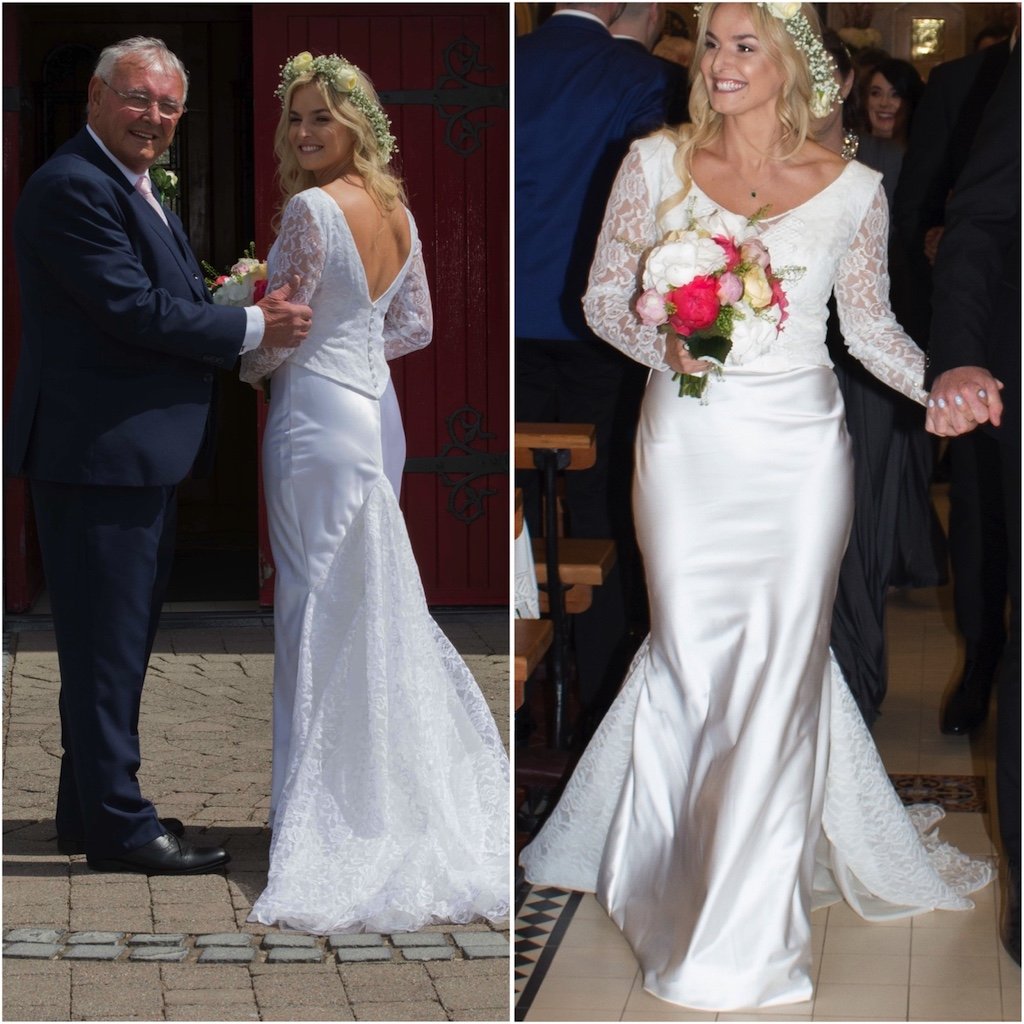 'I loved the whole process from start to finish. Delphine and I worked really well together and we always agreed on what was to be the next step. I trusted her vision and I was delighted with the outcome.
'Delphine and her mum are a dream to work with and are so friendly and approachable. Their studio is also amazing,' adds Pia.
The End Result
'While mum put no pressure on me to wear her wedding dress, she was obviously delighted that I choose to work with it. She didn't see the dress until my final fitting and she was so delighted with the result.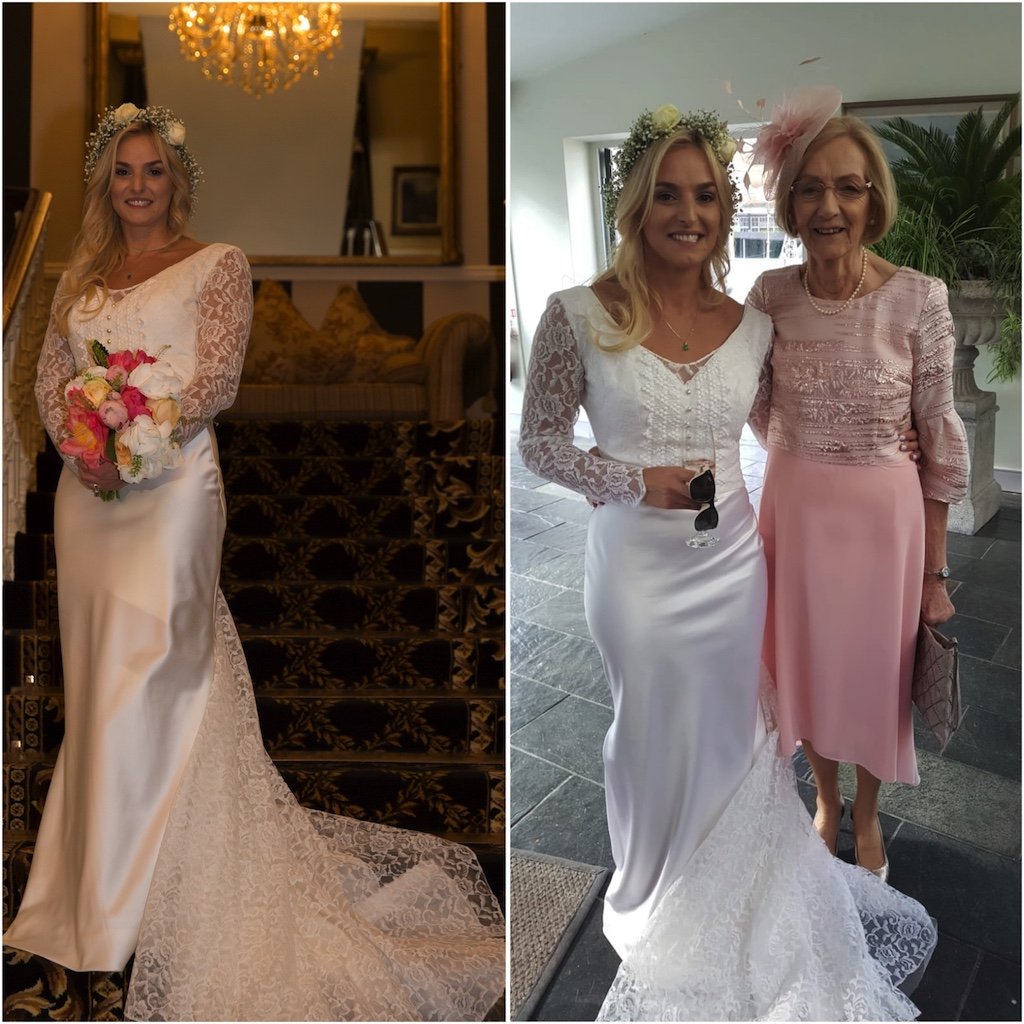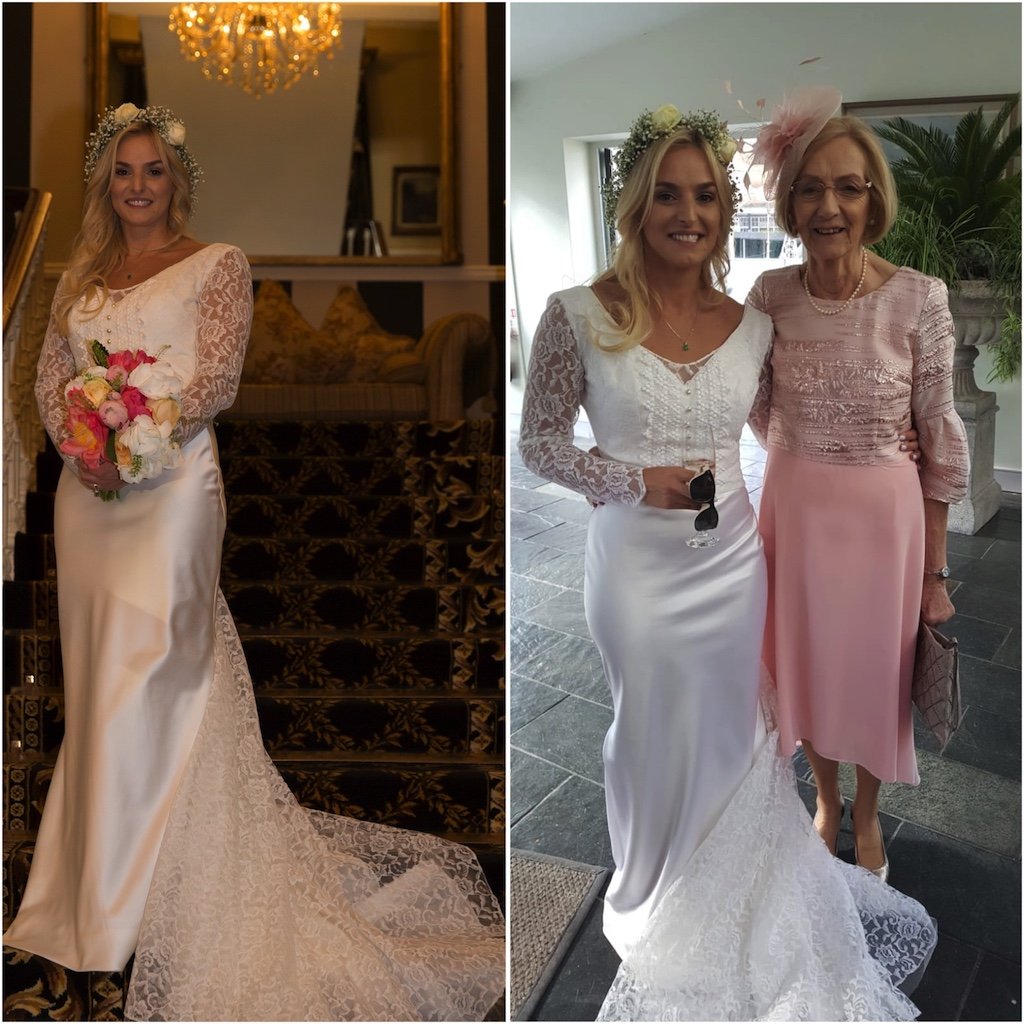 'I loved walking down the aisle knowing I was wearing my mum's dress and I would love if I had a daughter or niece one day that might wear it too.'