Could Nicki Minaj be engaged? The star has posted a snap to her Instagram page of a huge heart-shaped rock on her RING finger!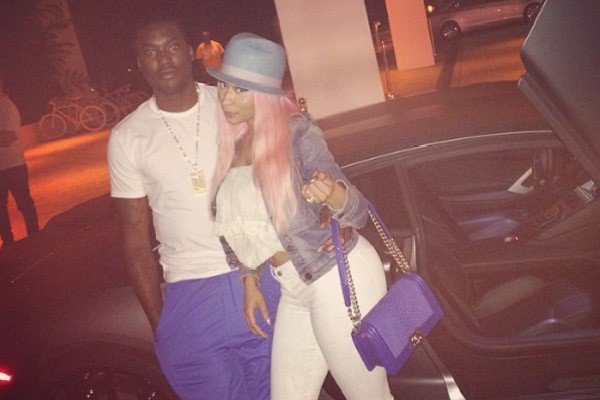 After sharing a picture to Instagram of herself and rapper beau Meek Mill with the caption 'Those Miami nights',  Eagle eyed fans spotted not the pink hair, nor the to die for blue Chanel bag that Nicki has hooked over her left arm, but the HUGE rock that can be clearly spotted on the rapper's ring finger!
The Ring
Not one to keep her loyal fans waiting Nicki later posted to Twitter a series of emojis of a ring, a heart and a diamond with the caption: 'I'll post it later', indicating that a ring picture was to follow! Within a few hours the Pound the Alarm star had uploaded a picture of her fabulous rock- and what a rock it is! The ring appears to be a yellow diamond shanked by smaller white diamonds in a heart shaped setting. What a lucky girl, and this isn't the first time a famous hitmaker has stepped out with a heart-shaped ring recently, as Lady Gaga recently unveiled hers.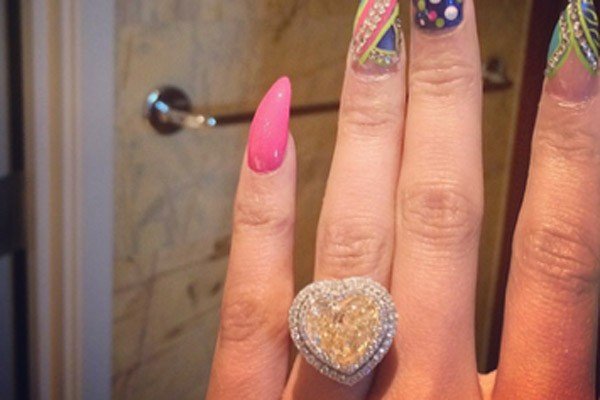 The Proposal
Speculation that the engagement happened in Miami is rife as Nicki had posted a few days previously saying, 'I wish every night could feel like last night' and an image of a Miami swimming pool. There has been speculation that the adorable pair have been an item since December after Nicki's split from partner of  11 years Safaree Samuels.
In an interview with Vogue, the singer said; 'People think for some strange reason that we just started becoming friends recently. We've been friends for a very, very long time, and he's been around for a lot of things that I've gone through.' Speaking to XXL magazine Meek had said that he'll go the extra mile for Nicki, something which he wouldn't have done in previous relationships. When you know, you know….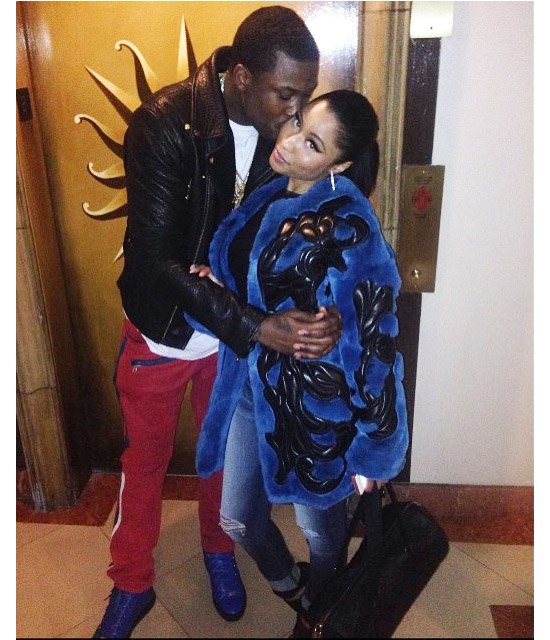 Marriage and Babies
In another interview with Vogue in 2014, Nicki revealed her plans to earn 500 million pounds in the next four years in order to settle down and become a full-time mother. The 32 year old star said: 'I don't want to work my whole life without ever experiencing the joys of a family.'
She also expressed that she would be disappointed to fall pregnant without having married first. Not one to mess around, the Starships rapper said when speaking to Complex; 'I definitely will be married before I have my baby.' Well it certainly looks like Nicki is putting her plan into action with the success of her recent album 'The Pinkprint', worldwide tour and now engagement.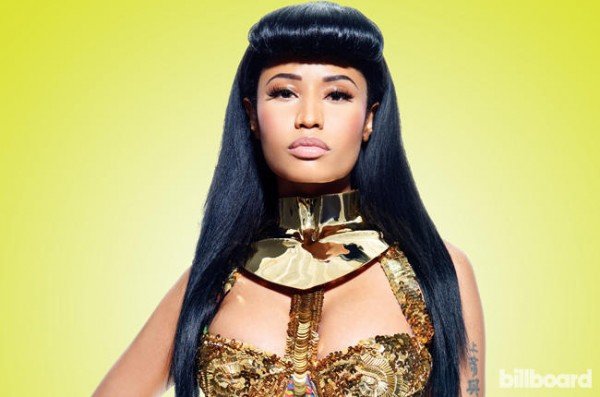 Some critics are skeptical due to Nicki's tendency to play pranks on her fans in the past, however while nothing has been officially confirmed by spokespersons for either party, it certainly doesn't look like a hoax!