Karlie later announced the wedding in a gorgeous Instagram Photo, in which she can be seen wearing the her bespoke Dior wedding gown.
And this morning, Kushner shared his own special snap from the day, and it will melt your heart!
View this post on Instagram
The photo which has already got 40k likes, Karlie poses with her bouquet, looking completely angelic in her pristine gown and veil. Husband Kushner takes a photo of his new wife, while the wedding photographer captures the entire moment on camera.
3 Short Months
The model announced her engagement back in July 2018 in an Instagram post writing, "I love you more than I have words to express. Josh, you're my best friend and my soulmate. I can't wait for forever together. Yes a million times over 💍." The sweet photo of the couple showed them on the beach together as the sun set.
View this post on Instagram
And just three months later, the pair are now married. Among the 80 guests was Kushner's big brother Jared, who arrived with wife Ivanka Trump and their three children – Arabella, Joseph and Theodore. Ivanka posted a sweet message to her new sister-in-law under Kloss's instagram reading, 'so much love for you both as you begin forever together!'
Fans of Kloss were hoping to see pictures of her BFF Taylor Swift at the romantic ceremony, however Taylor was still on tour in Australia so missed the special day.
What's next for the newlyweds?
The model/tech entrepreneur shared with her 7.7million followers some snaps as she prepared to fly off on her mini with her new hubby.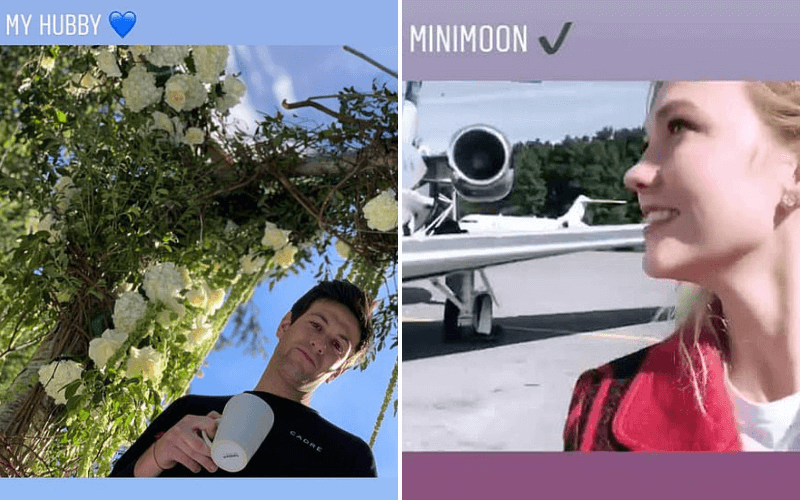 They haven't disclosed exactly where they are jetted off to, but it's bound to somewhere hot and somewhere expensive. We're not jealous at all!