We can't get enough of Lady Gaga's ring selfies from the very excited bride-to-be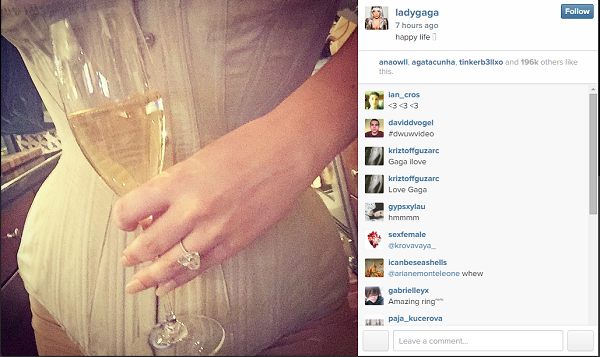 She may have got engaged on Valentine's Day but Lady Gaga is still celebrating her engagement to fiancé Taylor Kinney.
The smitten star who announced the proposal via Instagram, last night kept her little monsters up to date with another photograph of her sparkling engagement ring
Holding a glass of Champagne, with the heart-shaped rock clearly visible, Lady Gaga entitled the image, 'Happy life'.
In another Instagram snap the star describes her favourite part of the huge diamond ring; the initials of her and her future hubby detailed in white diamonds on the band.
She gushes, 'I'm such a happy bride-to-be. I can't stop smiling!'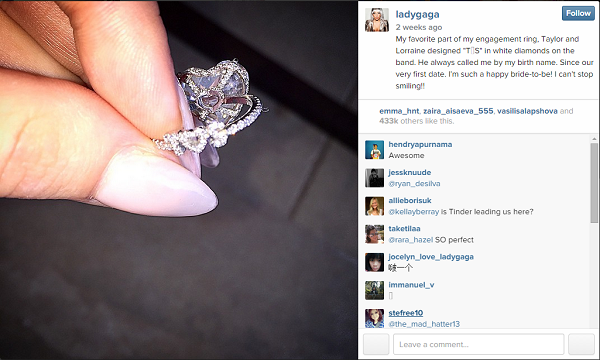 It's great to see a star enjoying her engagement so much. After all, that ring deserves a lot of celebrating!
Here at weddingjournalonline we're desperate to know how she's getting on with planning for the wedding of the century. Whatever her plans are we're sure Lady Gaga will keep all of her fans up to date with Instagram!
Featured Image- Lady Gaga Instagram